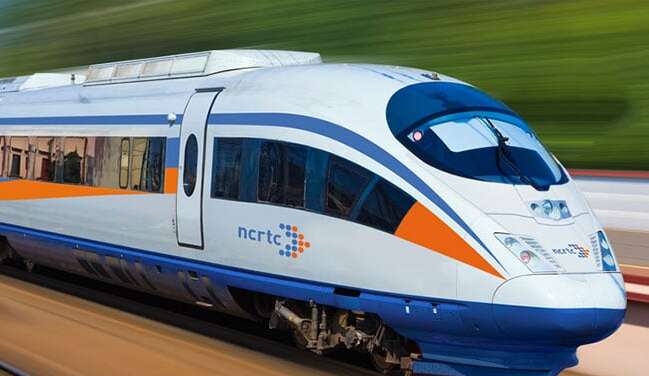 The National Capital Region Transport Corporation (NCRTC), which is implementing the Delhi-Ghaziabad-Meerut Regional Rapid Transit System (RRTS) project, conducted an online pre-bidding meeting on Tuesday (April 14), which attracted prospective bidders from across the globe.
The meeting was conducted through a video conference for two critical packages of the Delhi-Meerut RRTS corridor.
An NCRTC spokesperson told The Federal that the bidding meeting received an overwhelming response from the industry, especially from international entities. Some prospective bidders from across the globe, including Japan, China, South Korea, Germany, Turkey, and few others actively participated in the meeting.
Related news | All you need to know about India's first underwater metro
The pre-bidding meeting involved the discussion of two tenders, which included the following packages of the Delhi-Ghaziabad-meerut RRTS corridor. The packages are as follows:
Package 29: This package includes the manufacture, design, supply, and supervision of the installation of spherical bearings finalized for the elevated viaduct of Delhi-Meerut RRTS corridor. Around 11.53 km section of the corridor will be underground and the rest 70.5 km section will be elevated.
Package 8: This package includes the design and construction of tunnels by tunnel-boring machines (TBM) from Bhainsali to Begumpul in the Uttar Pradesh ramp area. In Meerut, three underground RRTS stations will be constructed at Bhainsal, Begumpul and Meerut Central.
Related news | BRTS on the cards in Chennai, but last mile connectivity remains a worry
India's first regional rapid transit system (RRTS) project is an upcoming semi-high speed transit system in the national capital region, which aims to connect Delhi with its regional nodes such as Meerut, Ghaziabad, Rajasthan, Gurugram, Sonipat, and Panipat. The 82-km long Delhi-Ghaziabad-Meerut project is the very first RRTS corridor which has been prioritised to be implemented by the year 2025. It aims to reduce travel time between Delhi and Meerut to just 55 minutes.
The corridor will start from the Sarai Kale Khan station in New Delhi and will comprise multi-modal integration at various points throughout the corridor. RRTS corridors will be seamlessly integrated with inter state bus terminals, Delhi Metro, Indian Railways stations at Anand Vihar, sarai kale Khan and Sahibabad RRTS station.
Apart from the Delhi-Ghaziabad-Meerut RRTS corridor, NCRTC will implement the Delhi-Gurugram-Rewari-Alwar RRTS and the Delhi-Sonipat-Panipat RRTS corridors in the first phase.