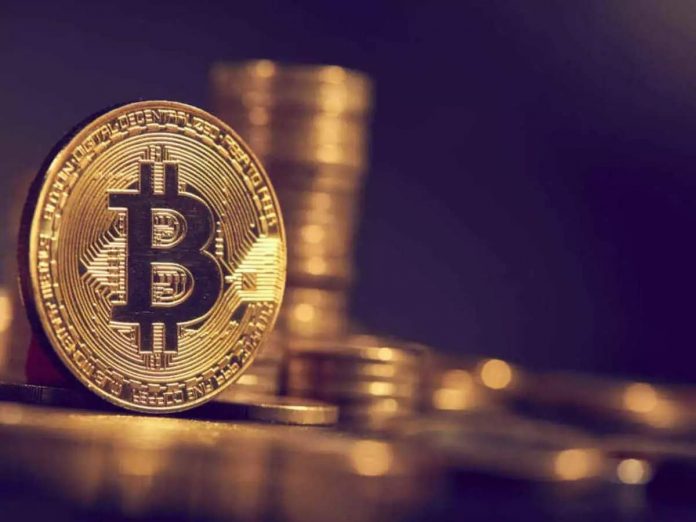 The massive dwindle in the global cryptocurrency market in the last two months has led to a slew of layoffs with major players limiting hiring to emergency cases and putting expansion plans on the backburner – and bracing themselves for a crypto winter.
Regulatory challenges, a downward trend in the stock market, rise in repo rates paired with the Ukraine crisis has pushed many investors to sell their cryptocurrencies, causing the global crypto market cap to plunge from $1.7 trillion in early May to $929 billion (as of June 24).
According to Business Insider, crypto businesses have fired over 1,700 people in June itself.
While global crypto exchange Coibase sacked at least 1,100 employees last month, firms like BlockFi, Crypto.com, Gemini and Rain Financial have announced layoff and frozen their recruitment.
"We made the difficult decision to reduce the size of our team which affected 18 per cent of Coinbase's global workforce. Although this did impact our India hub, the cuts were much lower than the global average. Approximately, 8 per cent of our India team was affected," Durgesh Kaushik, senior director at Coinbase said in a tweet.
Reports said that the crypto sector effected more layoffs in May, the worst-affected month, than in the previous four months combined.
Also read:  Cryptos going the way they were meant to go — south
In India, apart from the slump in crypto value, the government's 30 per cent tax on virtual digital assets, has prodded companies to stall their expansion plans and hire only if there is an emergency.
Rajagopalan Menon, vice president of WazirX told Bloomberg that they have cut down on all non-critical costs.
"We are hiring only critical hires, we aren't spending money at all. It's literally crypto winter here," he said.
The company's daily volume has reportedly gone down by 95 per cent since October last year.
The company which only had six programmers, had hired 50 more in a span of seven months last year.
Trade volumes have also dipped for its rivals Unocoin and BuyUcoin.
While the 30 per cent tax on virtual assets is an added burden that Indian crypto companies suffer, they dread that the 1 per cent tax deduction at source on all digital assets, effective July 1, will sap all liquidity.
The government has also left no other way for these companies to make up for the losses, by banning offsetting of trading losses on cryptocurrencies.
The situation is in contrast to last year when India was one of the most-active crypto markets. According to data sourced by Bloomberg, India's cryptocurrency market expanded more than 600 per cent in the 12 months through June 2021.
Also read: Top 10 global havens to avoid paying tax on cryptocurrency
BuyUcoin is only recruiting developers and engineers to add to its 45-member team, while limiting spending on social media reach and advertisement.
"All companies are being cautious when it comes to expenses now, same with us as well," Sathvik Vishwanath, CEO of Unocoin told Bloomberg, adding that the company continues to hire for key positions, but not for redundancy.
'Let it blow over'
However, the hiccups have not pushed everyone to pull the plug or go on a sacking spree, for a few key players are hopeful for the crypto market to revive.
CoinDCX, for instance, doesn't plan to cut down on costs, as claimed by its senior vice president Vinay Tiwari in an interview.
According to a report by Credit Ratings for Exchanges, Blockchains and Coin Offerings (CREBACO), the Indian crypto trading fell by 40 per cent after the government announced the 30 per cent tax.
However, several players say that investors will soon regain their strength to bet against the odds, as the sector itself is synonymous with risk-taking.
"Firms are trying to survive the crypto winter and recession and laying off is a sign that a company is confident about what it is doing. Any marketing or advertising in India is not going to be lucrative as customers are not going to invest right now," Sidharth Sogani, founder and CEO of CREBACO told Business Insider.
Also read: Crypto gaming offers riches, but is in fact deeply exploitative
Despite the market condition, many companies like CoinDCX, WazirX and Binance also plan to ramp up their hiring to keep up with future market demands and expand footprints.
Mudita Chauhan, head of human resources at CoinDCX told Business Insider that there will be more hiring this year as the sector needs a variety of roles to build the Web 3.0 ecosystem.
Similarly, CoinDCX plans to expand its workforce to 1,000.
"We plan to build for scale and therefore, invest in functions that will strengthen our core. We are on the lookout for more such crypto enthusiasts to join our team and grow along with CoinDCX. We aim to continue being the most compliant crypto platform, and we'll continue investing in resources for that," Chauhan told Business Insider India.
The setback in the crypto sector also hasn't moved Reserve Bank of India (RBI) which continues in its effort to introduce the blockchain technology to protect the country's banking system from fraud.
Experts say the RBI's determination itself is proof of its awareness that the technology behind cryptocurrencies is a tool it can use to strengthen its control on the financial system and prevent illegal activities.