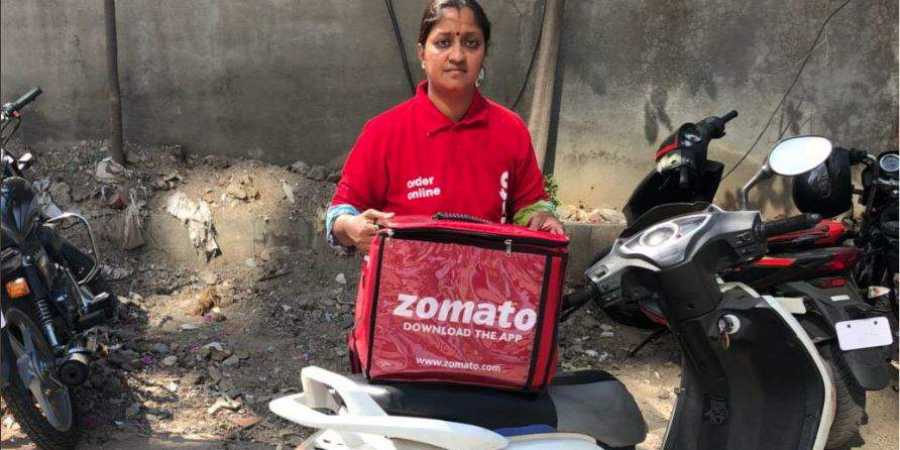 Chennai tops with highest number of female delivery partners
India's one of the largest food delivery chain, Zomato, said, Chennai has the highest number of female delivery partners.
According to a IANS report, the food delivery giant has over 2,00,000 delivery partners in more than 500 countries, who work on a daily basis.
While, Leh is the highest (altitude-wise) active point for food delivery. It also stated that, the median age of 2,30,000 Zomato delivery partners is 27, Kanpur has the youngest (age 18) delivery partner while Gurugram has the oldest (age 60) delivery partner.
The company said, "Delivery partners in Sri Ganganagar in Rajasthan top the customer service score by receiving the highest 5-rated orders per capita."
Interestingly, nearly, 23,000 Zomato partners deliver food on bicycles and over 50,000 or 22 per cent are pursuing education while working as a delivery partner with the online food aggregator.
Indore witnessed a delivery partner earning a tip of ₹5,000 on a single order that cost over ₹1 lakh whereas a restaurant named Night Kitchen in Kolkata delivered an order worth ₹97,883. Raipur has a delivery partner who has travelled 28,660 kms for delivering food in 2019.
The food delivery platform currently offers services from 1.5 lakh restaurants in India. Globally, it is present in over 10,000 cities.
In December 2018, Swiggy had announced employing around 2,000 women across cities in India. Keeping in mind safety issues, the company also said that it would allow women to complete deliveries by 6 pm and will have a dedicated helpline to address concerns.