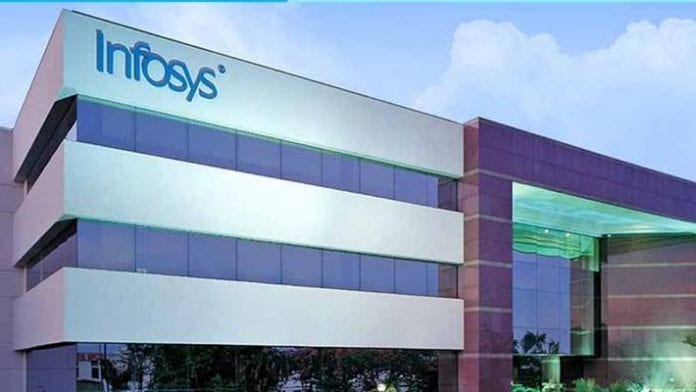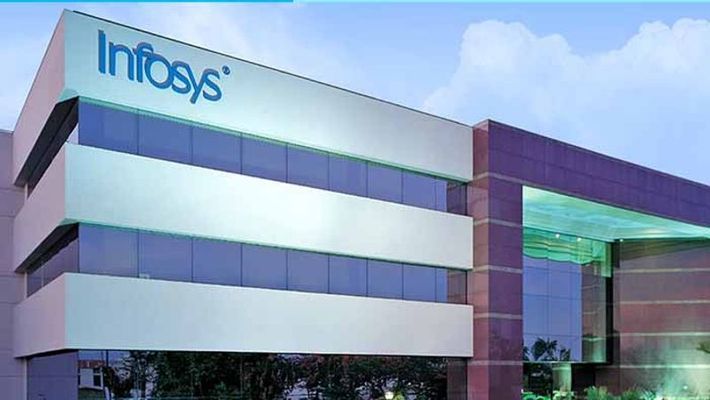 The Federal brings you the key economic events that are creating a buzz in the business world on Friday (April 14), starting with the news that India's trade deficit has increased.
India's trade deficit at its highest level in three months
India's trade deficit increased in March to $19.73 billion from $17.43 billion in February. The merchandise trade deficit widened to $266.78 billion in the financial year 2022-23, rising 39.6 per cent from a year earlier in 2021-22.
What it implies: A widening trade deficit will exert pressure on Indian currency. This will also lead to a contraction in the country's merchandise exports further, impacting the manufacturing sector and slowing down GDP growth.
Infosys reduces its FY24 revenue growth
Infosys forecast annual revenue growth between 4 per cent and 7 per cent, much lower than the analysts' estimate of 11 per cent, even as it witnessed unplanned project ramp-downs and decision-making delays across sectors.
What it implies: The weak performance of the Big Two IT services companies – first TCS and now Infosys — should be seen in the context of the Indian economy being service-led. From 2017 to 2022, the services sector's share of India's GDP increased from 45 per cent to 55 per cent, while the manufacturing sector's contribution ranged from 17 per cent to 22 per cent. With both the major IT services companies showing poor results, there could be an overall impact on the GDP.
During the last seven years, Infosys has missed guidance twice, but not under the current tenure of CEO Salil Parekh. It clearly indicates that global macroeconomic headwinds are beginning to affect domestic IT services companies. It remains to be seen whether Infosys and TCS might resort to job cuts during the next two quarters.
Output of Apple's Indian operations is worth $7 billion
Apple has tripled iPhone production out of India during the last fiscal. The world's most valuable company has made 7 per cent of its iPhones in the country.
What it implies: The whopping increase in iPhone production should be good news for India's economy. India has been projecting itself as an alternative to China in terms of becoming the world's factory. Apple CEO Tim Cook is expected to fly down to India to launch the company's first two stores in Delhi and Mumbai. Financial Times recently reported how Karnataka, where Foxconn plans to set up a 300-acre factory to make iPhones, has liberalised labour laws for the company. The new legislation allows 120-hour shifts and night-time work for women. It also allows overtime of 145 hours over a three-month period compared with 75 hours earlier.
SUVs lead passenger vehicle sales in FY23
Sports Utility Vehicles (SUVs) accounted for more than half of India's record 4 million passenger car sales in the fiscal year 2022-23, according to Society of Automobile Manufacturers (SIAM) figures released on Thursday.  However, the share of entry-level cars fell to less than 1 per cent of total passenger vehicle sales. On the other hand, passenger car volumes rose 27 per cent to 3.9 million cars and sales of utility vehicles were at 2 million.
What it implies: While there has been a steady increase in the sales of SUVs in the Indian market, the drop in sales of entry-level passenger cars indicates that consumers in tier-two cities have been unable to absorb higher car prices. The new emission regulations and higher insurance costs have increased the price of entry-level vehicles. This could result in two scenarios: Car makers will either phase out most of the existing small car models — which, even six to seven years ago, formed a major part of sales of car makers — or, completely exit the small car market.
Research report
Corporate funding for solar companies up: Mercom's Q1 2023 Solar Funding and M&A Report
Total corporate funding for solar companies, including from venture capital (VC), public market, and debt financing, amounted to $8.4 billion in 42 deals in the first quarter (Q1) of 2023, up 11 per cent year-over-year (YoY) compared to $7.5 billion raised in 49 deals, according to Mercom's Q1 2023 Solar Funding and M&A Report. Mercom tracks clean energy initiatives globally.
Funding increased 55 per cent quarter-over-quarter (QoQ) compared to $5.4 billion raised in 44 deals. "Investments in solar bucked the trend in Q1 despite tough economic conditions. The Inflation Reduction Act is a significant driver for investments in solar. The fundamentals are solid, driven by strong demand from energy transition worldwide, especially in Europe and the US," said Raj Prabhu, CEO of Mercom Capital Group. Global VC funding for the solar sector increased significantly during the quarter, with 18 deals yielding $2.1 billion, a 40 per cent QoQ increase from $1.5 billion. The funding was up by 75 per cent YoY.
Book launch — (Penguin) Brave New Work: Are you ready to reinvent your organisation: Author Aaron Dignan is an expert in modernising workplaces. He has built a career out of advising elite businesses on how to adapt to their workforce's needs and, in doing so, how to encourage real innovation, fidelity, and growth. He presents a brave manifesto for a new kind of work in Brave New Work by drawing on the tales and lessons learned throughout that career. This book will demonstrate how to change your team, division, or company from the inside out in order to make work more flexible, engaging, and human. It is jam-packed with strategies and advice for changing the assumptions that are so ingrained in your business that you may not even be aware of how crippling they are.