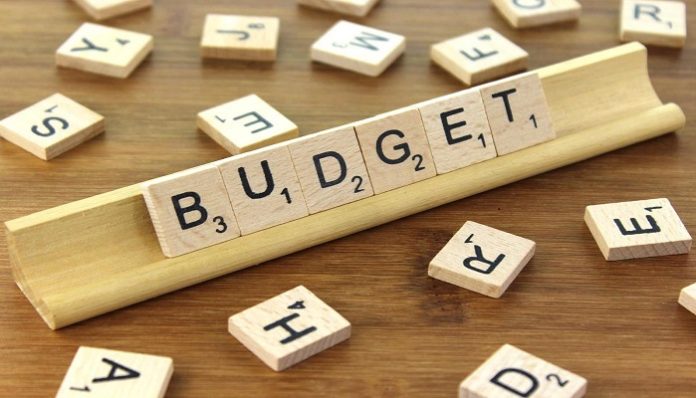 The biggest take-away for the state governments in the Union Budget presented by Finance Minister Nirmala Sitharaman for the FY2023-24 is the extension of the 50-year interest-free loans for one more year. This is to spur investment in infrastructure and to incentivize the states for complementary policy actions, with a significantly enhanced outlay of Rs 1.3 lakh crore.
Sitharaman said the entire 50-year loan to states has to be spent on capital expenditure within 2023-24. Most of this will be at the discretion of states, but a part will be conditional on states increasing their actual capital expenditure. A fiscal deficit of 3.5 per cent of GSDP is allowed for states.
Outlay linkages
The parts of the outlay will also be linked to, or allocated for, purposes like scrapping old government vehicles; urban planning reforms and actions; financing reforms in urban local bodies to make them creditworthy for municipal bonds; housing for police personnel; constructing unity malls; children and adolescents' libraries and digital infrastructure; and state share of capital expenditure of central schemes.
Unity Malls
The Unity Malls is a new scheme in this bouquet. Under this, the states will be encouraged to set up a Unity Mall in their state capital — or most prominent tourism centre, or the financial capital — for promotion and sale of their own ODOPs (one district, one product), GI products and other handicraft products, and for providing space for such products of all other states.
In this regard, to realise the large potential to be tapped in tourism, the finance minister emphasized that promotion of tourism will be taken up on mission mode, with active participation of states, convergence of government programmes and public-private partnerships. Further, tourism infrastructure and amenities will be facilitated in border villages through the Vibrant Villages Programme.
Aid to Karnataka
As for specific states, Karnataka, which is scheduled to go to the polls this year, will get Rs 5,300 crore central assistance to drought-prone central region of Karnataka. The finance minister said that the central assistance will be given to Upper Bhadra Project to provide sustainable micro irrigation and filling up of surface tanks for drinking water.
Rural development measures
A number of measures have been announced to give impetus to rural development. Raising Agriculture Credit Target to Rs 20 lakh crore is one of them. "The Agriculture Credit Target will be increased to Rs 20 lakh crore, with focus on animal husbandry, dairy, and fisheries," the minister said, adding that "a new sub-scheme of PM Matsya Sampada Yojana will also be launched with a targeted investment of Rs 6,000 crore."
Similarly, an Agriculture Accelerator Fund will be set-up to encourage agri-startups by young entrepreneurs in rural areas, which will aim at bringing innovative and affordable solutions for challenges faced by farmers. It will also bring in modern technologies to transform agricultural practices and increase productivity and profitability.
Further, with respect to cotton crop, to enhance the productivity of extra-long staple cotton, the government will adopt a cluster-based and value chain approach through PPP. This will mean collaboration between farmers, state and industry for input supplies, extension services, and market linkages.
National cooperative database
A national cooperative database is being prepared for country-wide mapping of cooperative societies. Sitharaman said that the government will implement a plan to set up massive decentralized storage capacity, which will help farmers store their produce and realize remunerative prices through sale at appropriate times. The government will also facilitate setting up of a large number of multipurpose cooperative societies, primary fishery societies and dairy cooperative societies in uncovered panchayats and villages in the next 5 years.
Blocks' development
Sitharaman also informed that building on the success of the Aspirational Districts Programme, the government has recently launched the Aspirational Blocks Programme covering 500 blocks for saturation of essential government services across multiple domains such as health, nutrition, education, agriculture, water resources, financial inclusion, skill development, and basic infrastructure.
She announced that over the next three years, the Centre will facilitate 1 crore farmers to adopt natural farming. For this, 10,000 Bio-Input Resource Centres will be set-up, creating a national-level distributed micro-fertilizer and pesticide manufacturing network.
In yet another step, the finance minister said that in furtherance of the vehicle scrapping policy mentioned in Budget 2021-22, she has allocated adequate funds to scrap old vehicles of the central government and states will also be supported in replacing old vehicles and ambulances.