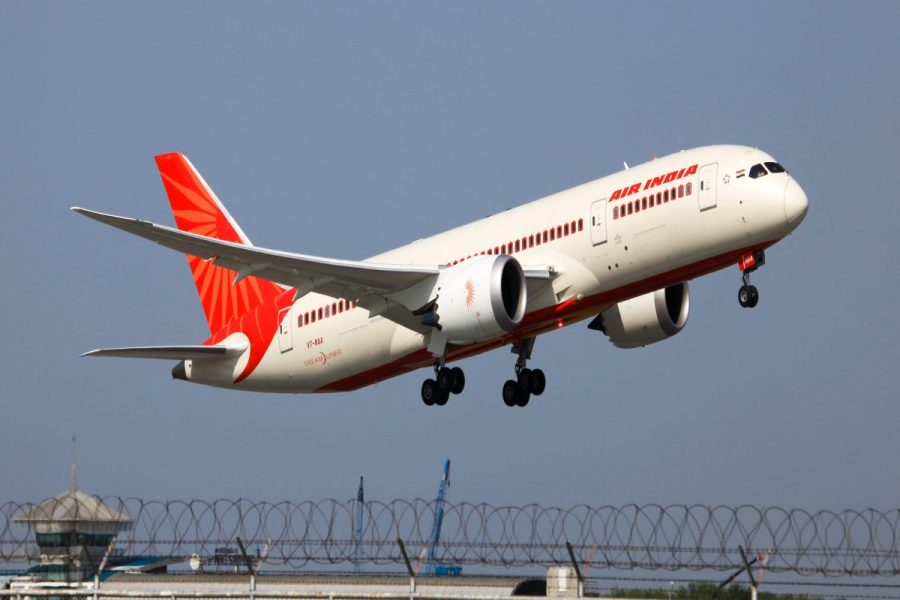 In one of the largest aircraft orders by an airline, Tata Group-owned Air India on Tuesday (February 14) announced it will buy 470 narrow-body and wide-body planes from Airbus and Boeing, with the total deal value estimated to be worth $80 billion (over ₹6.40 lakh crore).
Air India will buy 250 aircraft, including 40 wide-body A350 planes, from European aviation major Airbus, and 220 planes from US aircraft maker Boeing under separate deals.
"The order comprises 40 Airbus A350s, 20 Boeing 787s and 10 Boeing 777-9s wide-body aircraft, as well as 210 Airbus A320/321 Neos and 190 Boeing 737 MAX single-aisle aircraft. The A350 aircraft will be powered by Rolls-Royce engines, and the B777/787s by engines from GE Aerospace. All single-aisle aircraft will be powered by engines from CFM International," Air India said in a statement.
Also read: 'Totally delighted': Tata Group officially takes over Air India
"It is a historic moment for Airbus to help script Air India's revival," Airbus chief executive Guillaume Faury said in a video conference, which was also attended by Prime Minister Narendra Modi, Ratan Tata, French President Emmanuel Macron and other leaders.
PM Modi hailing the deal between Airbus and Air India said India's growing aviation sector would need over 2,000 aircraft in the next 15 years.
US President Joe Biden also welcomed the landmark agreement between Air India and Boeing as a shining example of mutually beneficial cooperation.
Also read: Air India-Boeing deal to create 1 million jobs in US: Biden tells Modi
This is the first time in more than 17 years that Air India has placed an aircraft order and it is also the first order placed by the carrier under the ownership of the Tata Group.
I thank my friend @EmmanuelMacron for joining me at the launch of an important partnership between @airindiain and @Airbus that will further strengthen the Indian aviation sector and create opportunities in both nations. This reflects the robust Indo-French Strategic Partnership.

— Narendra Modi (@narendramodi) February 14, 2023
On Tuesday, Tata Sons Chairman N Chandrasekaran said Air India has signed a letter of intent to acquire 250 aircraft from Airbus. It will include 40 wide-body A350 planes and 210 narrow-body aircraft.
Addressing the online event, at which the purchase of Airbus aircraft was announced, Modi said the "landmark deal" reflects the deepening ties between India and France, as well as the successes and aspirations of India's civil aviation sector.
Tata-owned @airindiain to acquire 250 Airbus aircraft
– A350 aircraft of choice for Air India's renaissance in long haul travel
– A320 Family consolidates its leading position in India https://t.co/QMiEYKySHx pic.twitter.com/fmudPWBLuP

— Airbus Newsroom (@AirbusPRESS) February 14, 2023
"Our civil aviation sector is an integral part of India's development. Strengthening the civil aviation sector is an important aspect of our national infrastructure policy," he said.
A media report said that the deal with Airbus, expected to be over $100 billion, is part of a huge order by Air India for 470 planes, which is also likely to include an order for 220 planes from Boeing.
Meanwhile, Chandrasekaran said at the online event that the wide-body planes will be used for ultra-long haul flights. Generally, flights that have a duration of a little over 16 hours are called ultra-long haul flights.
Since acquiring loss-making Air India from the government in January 2022, Tata Group has been taking various measures to revive the carrier.
Welcome to the 777X family @airindiain with the selection of 10 777-9s. These airplanes will connect India to almost any destination worldwide, non-stop, with enhanced comfort. Great looking airplane too! pic.twitter.com/dKJbZVafzn

— Boeing Airplanes (@BoeingAirplanes) February 14, 2023
Air India, earlier under the ownership of the government, had acquired new aircraft more than 17 years ago. The airlines last order was for 111 planes, 68 from Boeing and 43 from Airbus, and that deal was worth $10.8 billion. The order was placed in 2005.
On January 27, when the Tata Group completed the first year of taking over Air India, the airline said it was "finalising a historic order of new aircraft to power future growth".
The airline has put in place a roadmap under Vihaan.AI for transformation over the next five years and has taken various measures, including committing US$ 400 million to refurbish the interiors of its entire wide-body fleet. And, it will incorporate the "latest generation seats and best-in-class inflight entertainment systems".
GE Aerospace-Air India deal
Meanwhile, GE Aerospace on Tuesday said it has signed a deal with Air India for the largest LEAP engine order of more than 800 LEAP engines for the airlines orders of 400 Airbus and Boeing single-aisle aircraft.
Besides, GE Aerospace has an order for 40 GEnx-1B and 20 GE9X engines as well as multi-year engine services agreement with respect to 20 Boeing 787 and 10 Boeing 777X aircraft.
"Air India also announced a CFM order for more than 800 LEAP engines, the largest LEAP order ever, to power its entire narrow-body purchase of 210 Airbus A320/A321neo aircraft and 190 Boeing 737 MAX-family aircraft. The announcement includes a multi-year CFM services agreement," it said in a release.
As we announce a new milestone in @GE_Aerospace's relationship with @airindiain, we are thrilled to share this message from Tata Group Chairman, N. Chandrasekaran.

Here at GE, we can't wait to write the next chapter in our future together with @TataCompanies.#GEinIndia pic.twitter.com/LydOjdH5FY

— GE in India (@GEIndia) February 14, 2023
Rolls-Royce receives order from Air India
Also, British engineering company Rolls-Royce on Tuesday announced that it has received an order from Air India for 68 Trent XWB-97 engines, in addition to an option for 20 more.
The large A350 aircraft of Airbus are powered by Rolls-Royce XWB engines.
"This is the biggest ever order for the Trent XWB-97, which exclusively powers the Airbus A350-1000. Air India has also ordered 12 Trent XWB-84, engines, the sole engine option for the Airbus A350-900," the company said in a statement.
ICYMI @TataCompanies & @airindiain have today announced a HUGE aircraft order. Including the biggest ever order of Trent XWB-97 engines 68 (+ 20 options) to power the @Airbus A350-1000 & 12 Trent XWB-84 engines to power the Airbus A350-900 https://t.co/NfoxVVmPM8 #PowerOfTrent pic.twitter.com/xsnWz7SiEe

— Rolls-Royce (@RollsRoyce) February 14, 2023