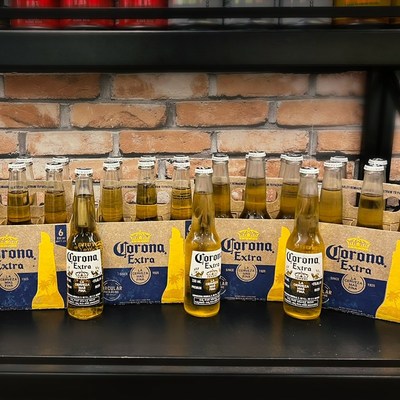 Global beer brand Corona has announced the launch of a new 100% biodegradable and compostable six-pack made from 100% barley straw in India. This new circular form of packaging reaffirms Corona's larger goal of protecting and preserving nature, said a press release.
Corona's new six-pack made from 100% barley straw aligns with this year's World  Environment Day theme of 'Only One Earth', focusing on "Living Sustainably in Harmony with Nature", the release added.
Eco-packaging has been at the forefront of many consumer conversations in India, with increased knowledge of social concerns over waste, climate change, and carbon footprint reduction, said the company. "The Corona six-pack, made of 100% barley straw, is as durable as regular packaging. This eliminates the need for using virgin wood from trees and other resources while tying back to Coronas commitment to protect this beautiful paradise around us," it added.
Preserving Nature
"Ever since its inception, Corona has been synonymous with the outdoors and has had a deep connection with nature. We believe it is our responsibility to protect and preserve it. After in-depth assessments across our supply chain, we wanted to first start with revamping our packaging and making it sustainable," said the press release.
"Today is an immensely proud day for us, as we launch the future of packaging which is made from 100% Barley waste. We are honoured to introduce an intervention that speaks to Coronas mission of protecting the environment by reducing waste and truly being a global responsible brand," said Vineet Sharma, Vice President Marketing, South Asia, AB InBev.
Stubble burning
Corona works with barley farmers in India to buy leftover straw that is often the cause of crop burning, a critical issue in North India, to manufacture these 100% biodegradable compostable six-packs. By commercialising barley straw, farmers receive an income for crop waste that otherwise has limited marketable benefits.
Converting barley straw to packaging uses 1/3rd of water compared to traditional technologies, said the release. Additionally, introducing such eco-friendly packing helps reduce crop burning and prevent approximately 1400 KG CO2 emissions/ton of packaging produced.