Uber's decision to sell off its food delivery business, Uber Eats in India to Zomato must rate as the most prudent decision the hail riding app has taken since it entered the country in 2013.
But what is more important is the reason for the dalliance with the food delivery business for Ola and Uber. While Uber has got rid of the monkey on its back, Ola continues to figure out ways to sustain the operations of Foodpanda which it bought in December 2015 for $200 million in an all-stock deal.
We entered food delivery in India in 2017 and today is when our journey takes a different route. Zomato has acquired Uber Eats in India and we'll no longer be available here with immediate effect. We wish all our users more good times with great food on the road ahead pic.twitter.com/WEbJNaJY8M

— Uber Eats India (@UberEats_IND) January 21, 2020
As Uber later found that delivering food through its cabs was rather a simplistic approach to cracking the code, it assumed that logistics may have been the hook to lean its food business on.
Swiggy, Zomato and to an extent, Fresh Menu have an advantage over Uber and Ola primarily because of their business operations which are tailored to meet the demands of their customers. Not so with Uber and Ola as their primary role is to take their passengers from point A to B.
Even though Ola bought Foodpanda five years ago, it has been an off-again, on-again business vertical for it. There have been reports about how it has scaled down its business for which it had earmarked $200 million investment.
Also read: Swiggy to expand presence to 600 cities, 200 universities in 2019
But recent reports suggest that Ola has decided to change the business model for its food delivery business. It has now shifted its sourcing through cloud kitchens rather than through a multitude of restaurants as it looks to cut losses in its operations.
What it means is that the 40 percent margin it gets from its business stays with the company rather than sharing it with restaurants. What it also means is that the customers don't necessarily have a choice of restaurants. They will have a restricted choice and have to depend on the kind of taste that food from cloud kitchens end up dishing out. Cloud kitchens don't have a dining facility but are solely production units.
While such an operation may seem to boost the bottom line of the company, one must remember that Fresh Menu has not had any major success so far and therefore has not been able to raise fresh funds for its business. What it also means is that Ola will continue to struggle with its food delivery business and may at some point of time have to take a hard look at this vertical.
Also read: Chennai tops with highest number of female delivery partners
Uber has, however, seemed to have had enough of it and therefore has sold off its entire Indian food delivery business to Zomato for $350 million and in return will get nearly 10 percent stake in the Indian company. Reports say that Uber was forced to arrive at this decision as its food delivery business was set to end up with a loss of about $108 million for the five-month period ending December last year with operating losses at $310 million. Also, the number of daily orders was an abysmal 2 lakh (for Ola as well) compared with about 11 lakh each for Zomato and Swiggy.
But perhaps the biggest dilemma Uber faced was and so does Ola is that whether it should keep pouring money into a vertical not seeing a turnaround for several more years or should it invest the same money into its main operation? While Uber has been able to find a solution and has hence got rid of its vertical, Ola still believes that it can make the vertical profitable.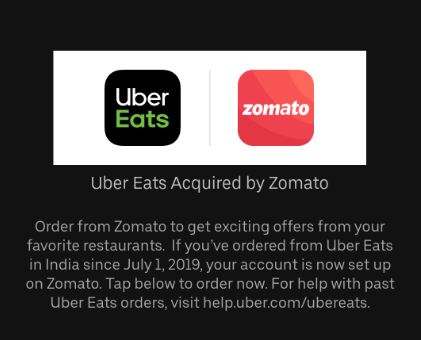 The investment details reveal how committed Ola and Uber are in their main businesses compared with their food delivery business.
According to Crunchbase, Ola has so far raised $3.5 billion in 25 rounds whereas Uber for its India business has raised over $1 billion.
Comparatively, Ola had promised to invest $200 million into its food delivery business while Uber's investment was much lesser while losses were much higher. Both the companies have in fact turned around and are on their way to make year on year profits.
Swiggy, on the other hand, has raised $1.27 billion so far while Zomato, its main competitor has raised about the same amount of money. Interestingly, Zomato's valuation is slightly higher at $3.6 billion compared with $3.3 billion of Swiggy.
In such a scenario, it is time for Ola to rethink its decision to retain its food delivery business and on a larger note, it is no longer necessary for corporates to venture into unrelated businesses if they do not have the bandwidth to run them efficiently.
Also read: Zomato to invest around ₹56 cr to set up 20 more warehouses by 2020