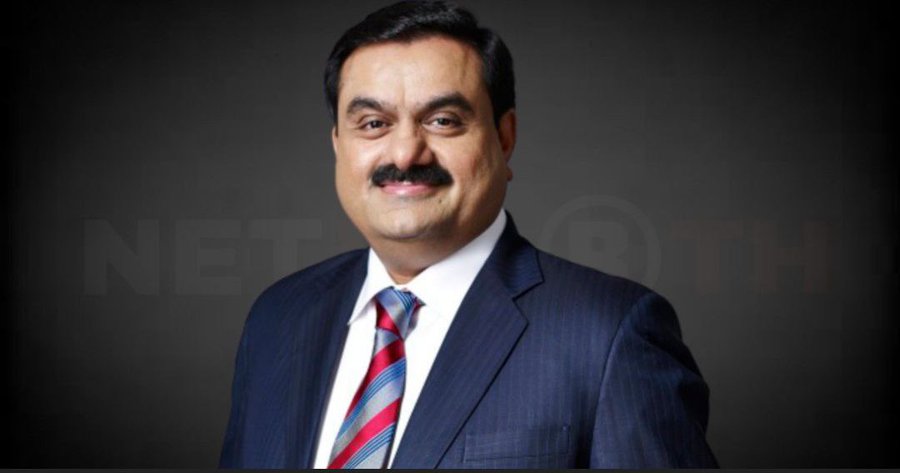 While Indian tycoon Gautam Adani has been hogging the limelight for the unprecedented rout the Adani Group stocks have faced after Hindenburg row and the way he tumbled in the world's richest list, he isn't alone in the list of billionaires whose fortunes have taken a hefty swing over the last few days. Here are some of the billionaires whose rankings have changed, for better or worse, in the global rich list this week.
Gautam Adani

Adani's ranking among the world's richest continues to plunge, as his fortune is now less than half of what it was a couple of weeks ago, following Hindenburg Research allegations of "stock manipulation and accounting fraud".
Adani was the third richest person in the world on January 24, but his fortune witnessed a fall of $35 billion last week following a $31 billion drop the previous week. His net worth has therefore been halved in the last couple of weeks and he now ranks the 17th richest globally, worth $61.7 billion, according to Forbes, just behind Meta's Mark Zuckerberg.
Also read: In diatribe against Adani, why Cong is on a sticky wicket in Rajasthan, Chhattisgarh
Adani overtook fellow Indian billionaire Mukesh Ambani last February to become the Asia's richest and the 10th richest in the world. He became the second richest with a fortune of $155 billion in September last year.
Mark Zuckerberg

Among the biggest gainers over the last week is Mark Zuckerberg with shares of Meta Platforms recording an impressive jump of 23 per cent on Thursday. This came after the social media firm's latest earnings report exceeded expectations of analysts.
Meta Platforms on Wednesday reported that the company beat its fourth-quarter earnings estimates, and in response the share price shot up 23 per cent on Thursday. Consequently, Zuckerberg's net worth rose more than $12 billion due to the spike, making it his biggest single day increase since taking Facebook public in May 2012.
Zuckerberg didn't have a good run in 2022, as he lost $78 billion of his fortune on account of decline in Meta's advertising revenue. Now, he is the 16th richest in the world with a fortune of $66.8 billion, according to Forbes' real-time billionaires' tracker.
Also read: Zuckerberg says 'sorry' for 11,000 layoffs in Meta, 'I got this wrong'
Elon Musk

Musk, who ranks as the second richest person in the world, recorded a rise of $2.9 billion in his fortune with Tesla's stocks shooting up by nearly 7 per cent. This was followed by better than expected fourth-quarter earnings reported by Tesla on January 25. LVMH's Bernard Arnault tops the world rich list.
Brian Armstrong

Brian Armstrong, the CEO of the cryptocurrency exchange Coinbase Global, saw a massive jump of 20 per cent in his wealth this week. He is among the top crypto billionaires in the world.
The recent spike in his wealth is being attributed to a verdict in which a federal judge in New York dismissed a class-action suit against Coinbase. The suit alleged that dozens of tokens offered by Coinbase were unregistered securities and were not properly sold to customers.
The dismissal indicated to investors that there is "low risk medium-term" for exchanges, which are not yet subject to regulation by the Securities and Exchange Commission, said Owen Lau, a senior analyst at Oppenheimer & Co. Coinbase shares ended the week up nearly 22 per cent, and Armstrong's fortune climbed $540 million.
Also read: Jury: Musk didnt defraud investors with 2018 Tesla tweets
Bettencourt Meyers

The world's top 10 rich list witnessed a change as L'Oreal heir Francoise Bettencourt Meyers moved into the elite group that had all men earlier this week. Meyers moved into the No.10 spot on Friday, up No.12 at the end of last week.
She and her children are one-third owners of cosmetics giant L'Oreal S.A., shares of which rose nearly 2 per cent on Friday. That was enough to land her above former Microsoft CEO Steve Ballmer (at No. 11) and India's Mukesh Ambani (at No. 12).