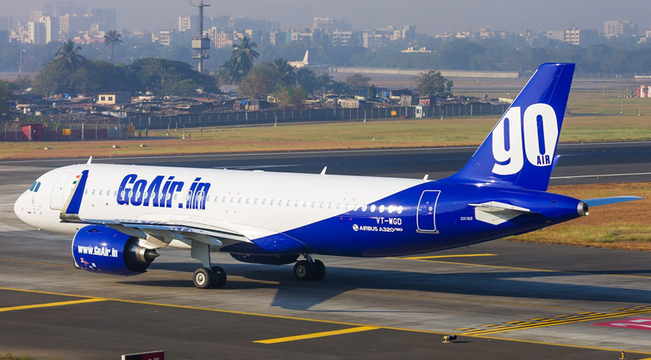 The domestic airline industry never had a good year for a long time and now faces the added pressure from the outbreak of the coronavirus, which threatens its existence.
After the lockdown of the country is lifted, which might probably happen mid-April, the airlines will pick themselves up to renew operations initially to metros and later to other tier-two cities. In the worst-case scenario, only the metro routes will be serviced leaving the rest to another date.
CAPA, the centre for Asia-Pacific Aviation, an airline consultancy firm, in its report in December last year had revised downwards its revenue guidance for the domestic airline industry, which it termed as the most significant downgrade within one quarter in more than 16 years.
It had estimated a net loss of $600 million in 2019-20 compared with a June forecast for a net profit of $500 million-$700 million.
Related news | COVID-19 sounds May day for airlines, companies to lose ₹1,700 crore
What is significant to note is that CAPA had blamed the airlines for not being up to the mark and that it had squandered several benefits arising out of the closure of Jet Airways and relatively softer fuel prices.
Noting that it had revised downwards full-year profitability projections for all carriers, it said the industry had failed to capitalise on Jet Airways' closure and relatively softer fuel prices, as evidenced by an estimated industry loss of $350-400 million in the second quarter of the current fiscal.
"The potential benefits of consolidation and capacity rationalisation in the wake of Jet's demise, and relatively benign fuel prices, have largely been squandered. Carriers pursued very aggressive expansion in an effort to capture slots released by Jet, resulting in downward pressure on yields," the December 12 report said.
After the coronavirus outbreak, CAPA in a March 12 report said it expects the entire Indian airline industry to be wiped out by May if there is no substantial government intervention. It said the industry is set to incur a staggering $3.3 billion to $3.6 billion in the first quarter of fiscal 2021.
Related news | COVID-19: Airlines may lose $113 billion revenue; go bankrupt
If one puts that into perspective, the total loss incurred by all the domestic airlines put together for April-November, 2019, was Rs 6,845.78 crore which is nearly $1 billion. What it means is that for the first three months of 2020-21, (April-June, FY21) alone which is perhaps the strongest quarter for a fiscal, the losses will be three times that of the first eight months of the current fiscal.
This spells nothing but danger for the entire Indian aviation sector including airlines, airports and ground handlers. Under these circumstances, it will become more difficult for the government to sell off the loss-making public sector Air India. Anyone who was remotely interested in buying into Air India would be too wary of doing so anymore.
The industry, according to various reports, has petitioned to the finance ministry for a bail-out worth about $1.6 billion which includes suspension of most taxes including taxes on aviation turbine fuel (which is a state subject) and perhaps subsidising airport user fee levied by airport operators.
None of it may happen and there are strong possibilities that the government may just not be able to do much because it does not have any extra money to provide succour to an industry it considers as a luxury. It could allow deferment of taxes for a certain period and not levy any interest on delayed payment of tax. At present, it looks to be the only scenario that could play out.
Related news | COVID-19: DGCA asks int'l airlines to consider waiving cancellation fees
The Indian airline industry faces its moment of truth now. The closure is not an option it can indulge in. Nor can the biggest player in the country, Indigo expect that it will be the only airline left in the industry and hence can enjoy a near-monopoly as such a scenario comes with its own challenges.
Almost all the airlines will have to restructure themselves because the threat of virus won't go away even after the lifting of the lockdown. It will have to come up with innovative financial models which are based on strong fundamentals instead of fare arbitrage or on lease-cum-buyback model.
Giving away heavily-discounted fares won't serve the purpose of having financial stability anymore.
The world of aviation has seen some of its worst nightmares playing out especially the aftermath of 9/11. One assumed that it was the worst, but how do you fight an invisible enemy? It is time for a reset.