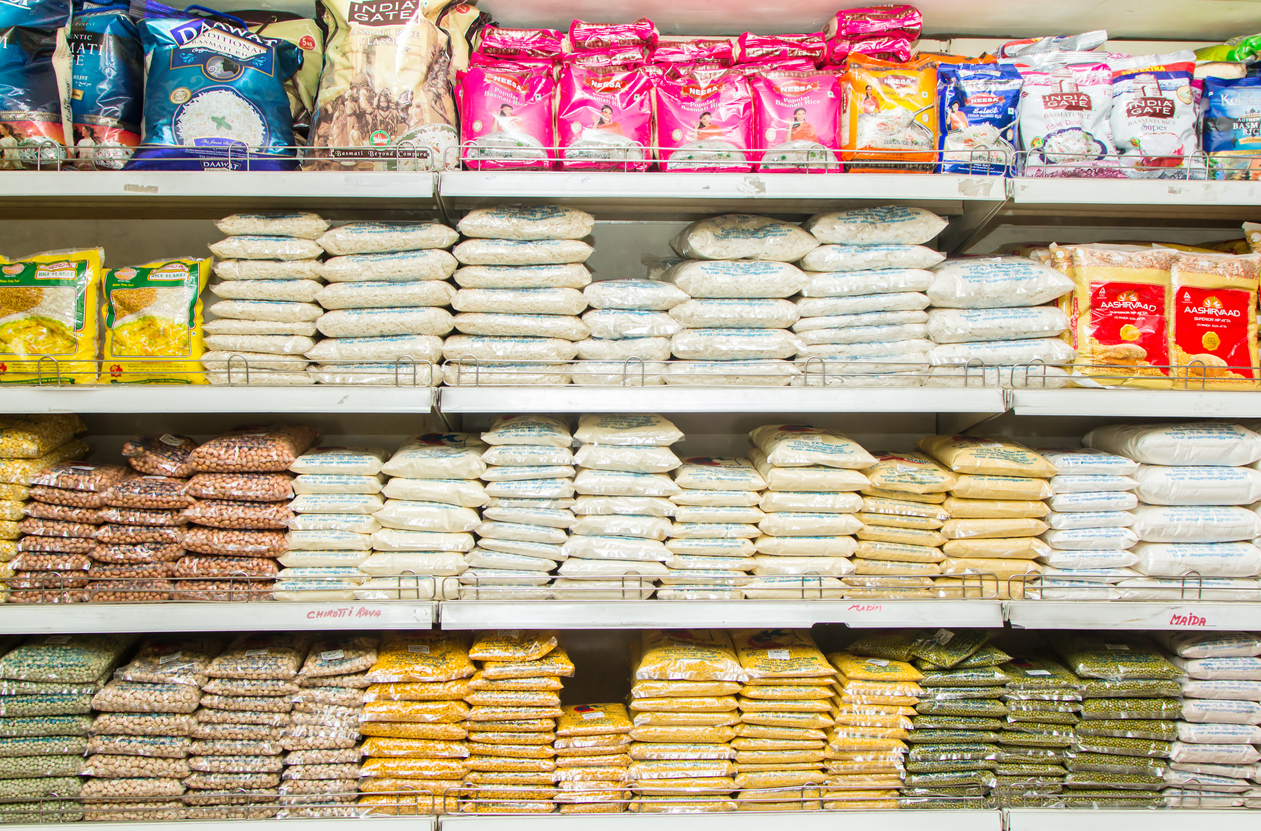 Reliance-Facebook tie-up aims at embracing kirana stores in India
Last week when Facebook invested $5.7 billion (₹43,574 crore) in Reliance Jio to acquire 9.99 per cent stakes in the company, its valuations simply skyrocketed. Overnight Jio became more valuable than Infosys, ITC or for that matter twice more valuable than India's largest bank, the State Bank of India (SBI).
The deal is hailed as win-win situation for both the companies. Reliance with the deal has managed to deleverage its assets, raise funds, expand its retail business and deepen India's digital march as it could now push more products and services. Facebook on the other hand gets a toehold in the telecom market, gets access to Jio apps and familiarity with regulators with whom it had regular skirmishes in the past. Above all Reliance has a good track record of enriching its investors.
Related news: Facebook's $5.7 bn investment in Reliance Jio to cut RIL's debt: Moody's
Though the deal has been struck during COVID-19, the supremo of Reliance Industries, Mukesh Ambani, had laid the ground much earlier. Addressing the annual general meeting of his company on September 1, 2016 he had said "Data is the New Oil". The logo of Jio was a mirror image of 'oil'.
Ironically, a day before Facebook made its strategic investment in Jio, oil futures traded in the negative in the US markets and exposed to the world a new kind of economics that was unheard of.
Track record of Ambanis
With the new development, Facebook is now the largest minority shareholder of the Reliance Industries. The Ambanis have a history of rewarding their investors – be it financial institutions, foreign institutional investors, retail investors which included even Bombay taxi drivers  who formed chit unions to invest in Reliance Industries in the 1980's. The Late Dhirubhai Ambani in 1985 organised Reliance's annual general body meeting (AGM) at the Cooperage Football Ground that had the attendance of 12,000 investors. Next year he had 40,000 investors, so the meeting was shifted to the city's Cross Maidan. Thereafter AGMs at Cricket Stadiums became the norm. Based on historical returns Reliance has given to its shareholders, Facebook may have made a shrewd investment, which accounts for less than 1 per cent of its current market cap.
Building a clientele

It is believed that Reliance had invested about ₹150,000 crores in Jio even before its formal launch. Jio offered a low-cost nationwide mobile-based broadband service, disrupting the then existing telecom pyramid in India. Most importantly, it led millions and millions of 'first-time users' online. This exponential viral spread, in turn, powered up social media giant Facebook, which now boasts 400 million users in India more than any other country.
Meanwhile Reliance Industries built its own OTT (over-the-top) streaming service by acquiring stakes in TV studios and content producing companies. Reliance Jio has a bouquet of media operations including music streaming service, Jio Saavn, its on-demand live television service Jio TV, and payments service Jio Pay. Together these account for about 400 million customers. It also owns a 5 per cent minority stake in Eros International, the Bollywood distributor and streaming platform, that last week announced a planned merger with STX Entertainment. Reliance has invested ₹150,000 crores to acquire 400 million customers. With the cost of per customer acquisition at ₹3,750, Jio's spend on individual customers could turn cash positive, if the CLV(Customer lifetime value) of these customers is more than ₹3,750.
The CLV represents the total amount of money a customer is expected to spend on a business, or on products, during his or her lifetime. The data helps the decisions makers in finding how much they should invest in acquiring new customers and retaining existing ones.
Plans to power JioMart through WhatsApp
It is estimated that Facebook, What'sUp and Instagram together have 400 million customers in India. Facebook is also keen to offer its platforms to 60 million small business communities in India which are major employers.
Grocery sales of Reliance Industries is estimated to be over $4 billion and the firm has been working on a Kirana-driven delivery model under its new commerce strategy. This means on-boarding Kirana stores and digitising them via merchant POS (point of sale) machines. The concept was to leverage the network presence of Kirana stores for RIL's e-commerce initiative. Under this initiative, RIL started JioMart pre-registration in December last year. JioMart is the food and grocery e-commerce venture.
Related news: Facebook-Reliance deal: Here's what it could mean for India
Facebook said it intends to bring together JioMart, Jio's small business initiative, and the power of WhatsApp. This can "enable people to connect with businesses, shop and ultimately purchase products in a seamless mobile experience", the company said.
Understanding the Instacart model
Instacart, headquartered in San Francisco, operates a grocery delivery and pick-up service in the United States and Canada. The company offers service via a website and mobile app in 5,500 cities in all 50 US states and Canadian provinces in partnership with over 350 retailers that have more than 25,000 grocery stores including Albertsons, Aldi, Costco, CVS Health, Eataly, H-E-B, Kroger, Loblaw Companies, Petco, Publix, Safeway Inc., Sam's Club, Sprouts Farmers Market, Target Corporation, Total Wine & More, and Wegmans.
Orders are fulfilled and delivered by an Instacart personal shopper, who picks, packs, and delivers the order within the customer's designated time frame—within one hour or up to five days in advance. Customers pay with personal debit or credit cards, Google Pay and Apple Pay. For orders of $35 or more, the delivery fee is $3.99, plus a 5 per cent service fee. With an Instacart Express membership for $9.99 per month or an annual fee of $99, customers get waived delivery fees on orders over $35, but still must pay the service fee. Customers are also requested to leave a tip for their 'personal shopper'. Retailers set the price of individual items on the Instacart marketplace, which are mostly the same prices as in-store.
"It is an exceptional platform from a user experience and ease of use" says Arun Vijayaraghavan a supply chain manager and an instacart user in Plano Texas. "Like I order at 12:45 am in the night and put a decent tip, and my order is picked up and delivered even before I wake up," he adds.
But there are some challenges  – for example, the service doesn't have the store's inventory, only catalogue – so frequently things are not in stock (especially now during the COVID-19 crisis). "If you are awake, the shopper starts a conversation with you on substitutions. Sometimes things are missing and you don't know where it went. For instance, once they charged me for four cartons of milk but only delivered three. I reported it and within five minutes, received the refund for the missing carton. Yes there are problems but nevertheless it is the future, I cannot imagine undoing this experience," Vijayaraghavan says.
A 2019 study done by NERA Economic Consulting determined that Instacart created more than 23,000 jobs across the four states of California, Illinois, Washington, and New York. This increase was referred to as the "Instacart Effect by the author of the report Dr Robert Kulick.
How Facebook and Jio can re-create the 'Instacart effect'
Dr Kulick's study found that there's a direct connection between Instacart's entry into a market and employment. According to the report Instacart increased an average of four per cent growth in retail grocery employment in every new market the company entered.
The findings also showed that Instacart drove over $620 million in incremental revenue for grocers in those four states last year. For the US retail grocery industry — which continues to face increased competition and makes up a large part of the retail economy overall, Instacart represents an important and significant growth opportunity for brick and mortar businesses including many corner stores and mom-pop family-run enterprises.
To imagine the same "Instacart effect" in the Indian context with WhatsApp' penetration, Facebook's technology including Artificial Intelligence or AI at scale in partnership with a Jio super app along with the local Kirana stores and in that process creating millions of jobs locally most definitely seems to be an attractive proposition.
"This is indeed a 'super strategic' deal loaded with so much potential on multiple fronts with WhatsApp at the centre of it. One can't think of a more mighty combination to pull off the 'phygital' commerce challenge in India," says Arun Natrajan, founder and CEO of Tech deal tracker firm Venture Intelligence.
Related news: Govt needs to undertake heavy disinvestment programme: Former RBI dy Guv
India which is in the midst of the COVID-19 outbreak, has seen that online e-commerce have been a big failure both on their own capacity and also due to unfavourable government policies. It is indeed the local mom-pop corner shops and kirana stores that have risen to the occasion and managed to feed the bulk of the population.
Maybe it required a global pandemic, a paradigm example of 'globalisation' to remind every one of the adage "think global act local" and it required an entity whose current enterprise value is more than the GDP of about 63 countries in the world to teach us new words like 'phygital' and 'glocalisation'!