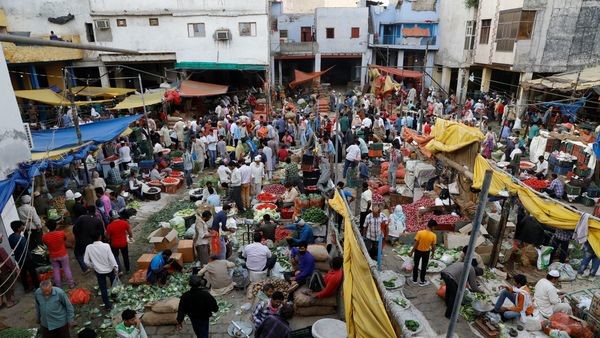 India's healthcare resources will most likely be overwhelmed by mid-May, given the current rate of growth of the COVID-19 pandemic.
With the immediate institution of non-pharmacological interventions (NPIs), the total number of cases, hospitalizations, ICU requirements and deaths could be reduced by almost 90%.
India appears to be in early stages of the epidemic.
In the current scenario, it is important for policy-makers and healthcare professionals to understand how the infectious disease is likely to evolve and spread. Such predictions will, in turn, help estimate the actual healthcare requirements and permit a measured allocation of resources.
Considering the differences in the way COVID-19 has spread in different countries, any planning for mounting a fresh response has to be adaptable and situation-specific.
Mathematical simulations
This is where mathematical simulations assume importance. Mathematical simulations are the best when the actual numbers are relatively lower, as in India. It is best suited towards understanding the growth pattern of the epidemic and its behaviour.
The model developed by the Armed Forces Medical College, Pune and the Navy's INHS Colaba estimate that the natural, uninterrupted evolution of COVID-19 epidemic in India with a reproduction ratio (R0) of 2.28 would have resulted in about 364 million cases and 1.56 million deaths overall, with the epidemic peaking by mid-July 20.
The epidemic is clearly not growing at that rate in India. It has possibly been checked partially by various measures planned and instituted by the government even before the first case arrived in India.
The Montecarlo Simulation Model created by researchers Kaustuv Chatterjee, Kaushik Chatterjee, Arun Kumar, and Subramanian Shankar S, titled 'Healthcare impact of COVID-19 epidemic in India: A stochastic mathematical model' has been published in the Medical Journal Armed Forces India.
"The Indian curve continues to rise, though with a lesser slope, indicating an increasing number of cases in the early phase of the epidemic. In absolute terms, seen as infections per million, India still has a low number of 0.3/million (on March 21, 2020) which is 2-3 orders of magnitude lesser than other countries. This gives us a unique opportunity to flatten the curve, if we act immediately," the researchers say.
Limitations of the model
However, the paper also speaks of the limitations of the model, as in any other Mathematical model. The modelling has assumed equal susceptibility to COVID-19. So, it does not cater to 'stratification' of age, occupation, and travel.
Another point which the researchers raise is that the absolute numbers could be low in the country as the testing rate is equally low. But, it seems, ramping up the testing initially also could not have helped – the researchers presume that with any initial ramped-up testing too the growth rate would have mimicked the figures now.
The researchers say, in no uncertain terms, that COVID-19 is here to stay. They say the long-term solutions could be two – herd immunity and effective vaccinations. "The latter is possibly 12-18 months away," the parper says. Herd immunity could only be achieved only when 55-65% of the population is infected. This too could occur over many months or may not occur at all. The paper quoted in the copy may be seen here: https://www.sciencedirect.com/science/article/pii/S0377123720300605?via%3Dihub