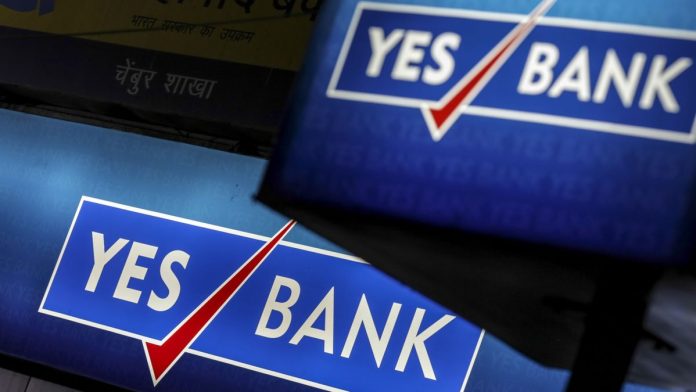 More questions than answers in the Yes Bank rescue act
Yes Bank has finally been rescued. The fourth-largest bank in the country was floundering a few weeks ago but the government in its infinite wisdom extended a helping hand and got it out of a situation it had itself to blame.
Yes Bank has finally been rescued. The fourth-largest bank in the country was floundering a few weeks ago but the government in its infinite wisdom extended a helping hand and got it out of a situation it had itself to blame.
Meanwhile, the wait for account holders in banks like Punjab & Maharashtra Cooperative Bank and Guru Raghavendra Sahakara Bank continues with most of their monies locked up in these banks for several months. The RBI superseded the PMC Bank's board in September last year after large-scale fraud worth Rs 4,355 crore and misreporting on loans to HDIL was detected.
The RBI also imposed restrictions on withdrawals on Guru Raghavendra Sahakara Bank following issues concerning the growing NPAs in the bank.
Both the banks are still under the RBI's watch while the Government goes about its business without sparing a thought for the hundreds of small account holders including retired employees who put their life savings into these Co-operative banks.
Union Finance Minister Nirmala Sitharaman who held a press conference to share contours of the rescue act for Yes Bank a few weeks ago, did not commit to any deadline for rescuing these two fallen cooperative banks even though she claimed that the government was working on amending laws to include these institutions into mainstream banking for greater regulation.
The RBI Governor, Shaktikanta Das at a recent press conference to share developments on the Yes Bank with news journalists dismissed queries regarding the fate of the PMC Bank claiming that both the cases were different. Till these issues are resolved, small-time depositors will have to continue to wait for withdrawing their hard-earned money.
Related news: Yes Bank crisis: ED makes ₹202cr graft case against Kapoor, Wadhawans
Coming back to Yes Bank, the government must have felt that the stakes were high and hence acted fast. It appointed an administrator who is now the new CEO of the bank, placed a moratorium and capping cash withdrawals of up to Rs 50,000 and superseded the board. The cap has now been removed and a new board is in place and the bank is back in action with its shares zooming nearly 1000 per cent from an all-time low on March 6 to Rs 64.15.
The government through the RBI was quick to draft a rescue plan which included investments by a consortium of banks led by the State Bank of India and private sector banks such as ICICI Bank, Kotak Mahindra Bank, HDFC Bank and others. While the nation's largest bank, SBI abides by the diktats of its master, the Government of India, whether these private sector banks sought permission from its shareholders before investing in a scam-ridden bank needs to be found out.
The rescue act is unique. Earlier, a bank about to close would be merged with a bigger bank as it happened with Global Trust Bank, which was merged with the Oriental Bank of Commerce. In the case of Yes Bank, the government decided not to merge it with a bigger bank, probably because it wasn't confident of the financial viability of these banks.
But what was the reason for the government to explore options like seeking interests from foreign entities to buy into the bank.
According to various reports, the Hong Kong-based SPGP Holdings had shown interest in investing around $1.2 billion in Yes Bank. Not much is known about what happened after it is learnt to have made the bid. When the government could allow Fairfax to invest in the Catholic Syrian Bank to pick up a 51 per cent stake for $169.5 million, it could have as well allowed SPGP Holdings to do the same in Yes Bank.
The central bank should share with the shareholders the reason for the delay in reining in Yes Bank while the government should also come out with the reason for forcing the public sector SBI to pump in Rs 6,050 crore instead of allowing a foreign player to do so.
Also, the RBI needs to explain the reason behind allowing SBI to pick up 26 per cent stake in another bank when the banking regulations permit one bank to pick up no more than 10 per cent stake in another bank.
What can however be explained is that it was important to rescue the bank as its bad loans were 7.39 per cent (Rs 17,134 crore) of the loan book while it had advances of Rs 2.24 lakh crore and deposits of Rs 2.09 lakh crore. Other parameters, especially those which show how sound the bank's financials are, was at an all-time low.
Related news: Yes Bank: Enforcement Directorate summons Anil Ambani
The government needs to answer several questions regarding Yes Bank, that of the fate of the cooperative banks and the reason for bending its own rules to rescue a bank in which investors' confidence is pretty low. But this government plays by its own rules, and with a weak opposition in Parliament, it gets away most of the time.