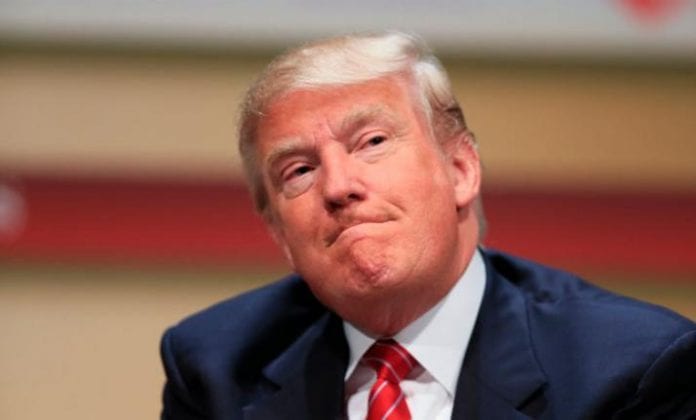 Here's talking about Trump trade, call it 'Don and the art of motorcycle maintenance' in India, to begin with. The time was when his friend Narendra Modi was reelected for the second term in office, that's early last year. The American President in his characteristic best stepped on the gas to be direct, to the point of his inanity: "we're the bank that everybody wants to rob, and that's what they've been doing for a long period of time".
Don was referring to India's high import tariffs on the iconic Harley Davidson motorcycles and told Modi it was "unacceptable" in phone conversation. "He (Modi) reduced it by 50 per cent with one phone call. I said it's still unacceptable because it's 50 per cent versus nothing. It's still unacceptable. And they're working on it," he said.
After months of waiting and watching and threatening to shutter, Harley Davidson said it is not going, after all. On October 27, Hero MotoCorp announced it has entered into a distribution and licensing agreement with American motorcycle maker to develop and sell a range of premium motorcycles under the Harley Davidson brand name.
The announcement came almost a month after Harley-Davidson Inc. said it would discontinue sales and manufacturing operations in India as part of a global strategic restructuring plan.
Also read:Why Trump is obsessed over Indian tariff on Harley-Davidson?
Conflict of trade interests
Immediately after Modi was sworn in for a second term, President Trump informed the US Congress of his decision to terminate India's designation as a beneficiary developing nation under the key GSP trade programme after determining that it has not assured the US that it will provide "equitable and reasonable access to its markets." The US expanded aluminum and steel tariffs. The Indian government then issued retaliatory tariffs against the US.
The Generalized System of Preference (GSP) is the largest and oldest US trade preference programme and is designed to promote economic development by allowing duty-free entry for thousands of products from designated beneficiary countries.
The US President has repeatedly claimed that India imposes "tremendously high" tariffs on American products. "But if we didn't have the power of what we have, and if we weren't the bank — well, if we weren't the bank, we wouldn't even be talking about it because nobody would care. But we're the bank that everybody wants to rob, and that's what they've been doing for a long period of time. $800 billion we have in trade deficits with other countries. So you tell me who made those deals", he had said.
Also read:Japan, Australia, India discuss plan to counter China's trade dominance
Coercion and diplomacy
The US media had reported that India could soon become the next target of President Trump's aggressive policy, including launching the so-called Section 301 investigation against India. Under Section 301 of the Trade Act of 1974, the administration can take action, including tariffs, to counter another nation's policies that restrict US commerce.
"There's concern that recent restrictions adopted by the Indian government on e-commerce and data localization have negatively impacted US companies and the overall investment climate," a senior White House official had said.
During his India visit in February, hours after holding talks with PM Modi, Trump once again floated his mediation offer, but he kept the context vague.
During a press conference in New Delhi on Day 2 of his India visit, Donald Trump was asked what he thinks about the cross-border that India faces from Pakistan. To this he said he discussed the issue of terrorism with PM Modi during his talks with him.
President Trump said he discussed Pakistan with PM Modi. "I have a good equation with Pakistan Prime Minister Imran Khan too. They (Pakistan) are working to control cross-border terrorism," President Trump said.
He however added that he is willing to help the two countries and mediate because he shares good equations with the two prime ministers. "If anything I can do to mediate, I will do," he said.
"We talked a lot about it today. I said I will do whatever I can do to help as my relationship with both gentlemen (PM Modi and Pakistan PM Imran Khan) is so good…Anything I can do to mediate/help, I'd do. They (Pakistan) are working on Kashmir," President Trump said.
Later in the press conference when he was specifically asked about his mediation offer that he had floated after the Modi government decided to abrogate Article 370, President Trump said, "I didn't say anything about that (mediation)."
Now back to trade, where Trump has pushed the relationship as far as he could without breaking it. However, opinion in India has not been as sharp as expected, given the US President's stridency. A Pew Research Center survey in February this year said: "Trump's image in India has gained favor since his candidacy in 2016, jumping from 14% confidence to 56% over three years. Much of this movement is accompanied by more people now offering an opinion about the U.S. president," it said.
Something didn't click…
In March this year, President Trump's 36 hours in India included a huge rally in Ahmedabad that recalled Houston's "Howdy Modi" joint appearance last September with Prime Minister Narendra Modi. But something expected didn't happen. The two sides failed to produce a trade pact, although there were repeated hints.
The primary US complaints stem from India's use of tariff and non-tariff barriers to shield agricultural producers and select manufacturing industries.
The Washington Post reported that India has historically maintained prohibitive tariffs on a broad range of agricultural goods to protect nearly 126 million small farmers. The government fears foreign competition would significantly disrupt the livelihoods of these farmers.
Also read:India absolutely needs US to be its ally, says Pompeo
Over the past three years, India has increased tariffs in violation of World Trade Organization commitments on information and communications technology products. India maintained price controls on coronary stents and knee-replacement hardware, and it added additional import duties on medical devices in the 2020 Union Budget. India alleges that the United States maintains anti-competitive practices and points to Trump's unilateral steel and aluminum tariffs and the use of anti-competitive subsidies for US domestic dairy producers.
.All these issues await US poll outcome. However, given a vast difference of opinion, the resolution will take a long time.
Strategic predilection
But there's an essential aspect of all that: US strategic interests in Indo-Pacific amid India's prolonged standoff with China in eastern Ladakh. About a week back, the US said it will support India to defend its territorial sovereignty and liberty. Addressing the media at the end of the third India-US two-plus-two dialogue in New Delhi, Secretary of State Michael Pompeo said the Chinese Communist Party (CCP) is "no friend to democracy".
The observations about the threats to Indian sovereignty came as New Delhi announced the signing of the Basic Exchange and Cooperation Agreement on geospatial cooperation (BECA) with the US.
"Our leaders and our citizens see with increasing clarity that the CCP is no friend to democracy, the rule of law, transparency, nor to freedom of navigation, the foundation of a free and open and prosperous Indo-Pacific. I am glad to say that the U.S. and India are taking steps to strengthen cooperation against all manner of threats and not just those posed by the Chinese Communist Party," said Mr Pompeo.
And that's the reason India can afford to weigh its trade deal options with the US, no matter who comes to the White House in a few days from now.