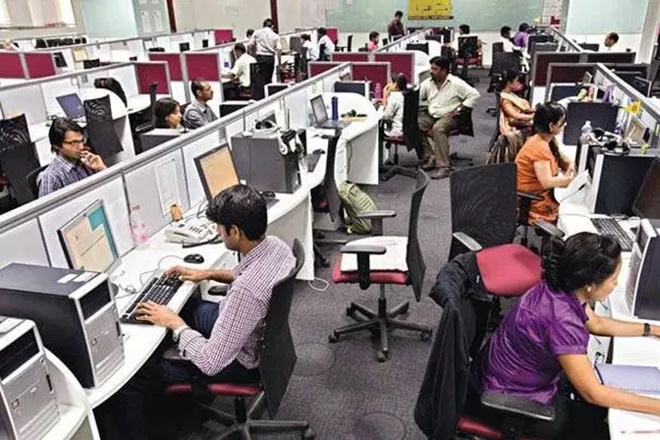 The Economic Survey has said the urban unemployment rate for those aged 15 and up fell to 7.2 per cent for the quarter ended September 2022, down from 9.8 per cent for the same time the previous year, according to the Periodic Labour Force Survey (PLFS). Even on a quarterly basis, the jobless rate decreased.
Increase in capex holds the key now

This is due to the initial rise in exports, the significant release of "pent-up" demand, and the rapid implementation of capex. This is accompanied by an increase in the labour force participation rate (LFPR), confirming the economy's recovery from the pandemic-induced downturn in early FY23.
Because export growth is slowing and the "pent-up" release of demand has a finite life, it is critical that capex continues to increase to facilitate economic employment, at least until the global economy recovers and, through the export channel, provides an additional window for job creation in India.
Also read: Indian economy set to do better, inflation to be well-behaved: CEA
"Thankfully, the private sector has all the required pre-conditions set up to step up to the plate and perform the capex heavy lifting. Their internal resource creation is strong, their capacity utilisation is high, and the demand prognosis is improving. Capital markets, as well as financial institutions, are eager to finance fresh initiatives."
Labour markets return to pre-COVID levels

According to supply-side and demand-side employment data, labour markets have recovered beyond pre-COVID levels in both urban and rural areas. Quarterly urban employment data reveals that the unemployment rate has fallen from 8.3 per cent in July-September 2019 to 7.2 per cent in July-September 2022, surpassing pre-pandemic levels.
Reflecting the increasing formalisation of employment, net addition to EPFO payroll is continuously increasing after quickly rebounding from COVID-19, with the youth accounting for the lion's share. According to the Annual Survey of Industries 2019-20, employment in the organised manufacturing sector has been steadily expanding over time, with employment per plant likewise constantly increasing.
Rural economy normalising

The year-on-year (YoY) drop in monthly demand for Mahatma Gandhi National Rural Employment Guarantee Scheme (MGNREGS) jobs is the result of the rural economy normalising as a result of good agricultural growth and a quick recovery from COVID-19.
The significant increase in the rural female labour force participation rate (FLFPR) from 19.7 per cent in 2018-19 to 27.7 per cent in 2020-21 is a favourable development.
Also read | Economic Survey: India's FY24 GDP growth estimated at 6.5%
Notably, India's female LFPR is likely to be underestimated, with survey design and content modifications required to more correctly represent the reality of working females.
Labour laws amalgamated, simplified
Between 2019 and 2020, 29 Central Labour Laws were amalgamated, rationalised, and simplified into four Labour Codes: the Code on Wages (August 2019), the Industrial Relations Code, 2020, the Code on Social Security, 2020, and the Occupational Safety, Health, and Working Conditions Code, 2020. (September 2020).
The revised rules are in line with evolving labour market trends while also accommodating the minimum wage requirement and the welfare needs of unorganised sector workers, including self-employed and migrant workers, within the legislative framework.
The labour codes have been updated to reflect the current economic climate and technical improvements, as well as a reduction in the number of definitions and authorities.
The codes also provide compliance procedures with the goal of promoting ease of doing business/enterprise formation and catalysing the creation of employment opportunities while safeguarding the safety, health, and social security of all workers.
To promote transparency and accountability in enforcement, technology such as web-based inspection has been introduced. The Labour Codes also provide for the decriminalisation of minor offences.
Self-employment rate increases
According to broad employment status, the share of self-employed climbed while that of regular wage/salaried workers decreased in 2020-21 compared to 2019-20, driven by developments in both rural and urban areas. Rural areas drove a small decrease in the share of casual labour.
Agriculture's share of workers increased a little from 45.6 per cent in 2019-20 to 46.5 per cent in 2020-21, whereas manufacturing's share decreased by 160 per cent. Over the same period, the share of construction climbed from 11.6 per cent to 12.1 per cent, while the share of retail, hotel and restaurants decreased from 13.2 per cent to 12.2 per cent, according to the Economic Survey 2022-23.
This could be attributed to the impact of COVID on manufacturing and service jobs (2020-21 data covers the period from July 2020 to June 2021), whereas agricultural growth remained strong.
An increase in the FLFPR (from 2017-18 to 2020-21, rising by 9.5 percentage points (pp) for usual status and 8.3 pp for CWS) is a positive development for the gender aspect of employment, which could be attributed to rising rural amenities freeing up women's time and high agricultural growth over the years.
Employment up in organised manufacturing

According to the most recent ASI (Annual Survey of Industries) FY20, employment in the organised manufacturing sector has been steadily expanding over time, with employment per factory constantly increasing.
In terms of employment share (total persons employed), the food products industry (11.1 per cent) remained the greatest employer, followed by wearing clothing (7.6 per cent), basic metals (7.3 per cent), and motor vehicles, trailers, and semi-trailers (6.5 per cent). Tamil Nadu had the most factory workers (26.6 lakh), followed by Gujarat (20.7 lakh), Maharashtra (20.4 lakh), Uttar Pradesh (11.3 lakh), and Karnataka (10.8 lakh).
EPFO data show a constant YoY growth in payroll addition, indicating increasing formalisation as economic activity increased. The net increase in EPF subscriptions for FY22 was 58.7% greater than in FY21 and 55.7 percent higher than in the pre-pandemic year 2019. In FY23, the number of new EPFO members climbed from 8.8 lakh in April-November 2021 to 13.2 lakh in April-November 2022.
Also read: Unemployment a key concern in Gujarat even as Modi, BJP remain popular
ABRY boosting economy, generating jobs

The rapid recovery in formal sector payroll additions can be attributed to the Aatmanirbhar Bharat Rojgar Yojana (ABRY), which was launched in October 2020 to boost the economy, increase employment generation in the post-COVID recovery phase, and incentivize the creation of new jobs along with social security benefits and the restoration of jobs lost during the pandemic.
As of January 7, 2023, there are 75.1 lakh people registered under the scheme, and total benefits of Rs 8,210 crore have been distributed to 60.2 lakh people through 1.5 lakh establishments. The average monthly subscriber additions under ESIC increased from 11.9 lakh in 2021 to 14.4 lakh in 2022. Similarly, for the April-October period of the National Pension Scheme (NPS), average monthly net memberships also witnessed an increase.
Rural earnings register increase

During FY23, nominal rural earnings increased at a constant positive rate (till November 2022). During the period April-November 2022, the YoY rate of growth of nominal wage rates in agriculture was 5.1 per cent for men and 7.5 per cent for women. During the same period, the growth of nominal wage rates in non-agricultural activities was 4.7 per cent for men and 3.7 per cent for women.
However, due to high inflation, actual rural wage growth has been negative. Going forward, since inflation is likely to moderate due to lower international commodity costs and domestic food prices, real wages are expected to rise.