National capital New Delhi is slowly limping back to normalcy, especially in the riot-affected areas of north-eastern part of the city.
But, the government run Guru Teg Bahadur Hospital has been seeing a steady stream of injured people coming in — mostly with stab wounds and those from shrapnel from crude bombs exploded in quick succession.
"There was complete breakdown of law and order," says one of the survivors from Karawal Nagar.
Advertisement
Some in the hospital say there was large scale violence in Gamri area too despite the fact that many Muslims were forced to leave the place.
"The crowd build-up on Sunday evening was sudden but it was growing bigger every hour.  Even some policemen cautioned that the mobs were going to get bigger and there was not adequate force on ground… So we decided to move out. Some relatives had suffered injuries as well," recalls 42-year-old Mofidul Khan.
Related news: In Images: Fear, grief and unease grip Delhi after mobs ran riot
He claims hospital services were also pathetic and the victims were not treated properly. Most of the time, he says, the victims and their relatives were told that paper works were being carried out.
One of the administrative staffs of the hospital admitted on condition of anonymity that in some cases there were delay in handing over the bodies to their relatives. The delay, he says, is because according to rules, the police and the government's health department is responsible for constituting a medical board to conduct post-mortem.
Chaos prevailed at the hospital where several women and other family members were waiting to either collect bodies of their near and dear ones.
With some of them, the irony is bigger.
Jahanara, 30, says, "I am coming here and staying for long hours, but still do not know how my husband is doing. Is he still alive?"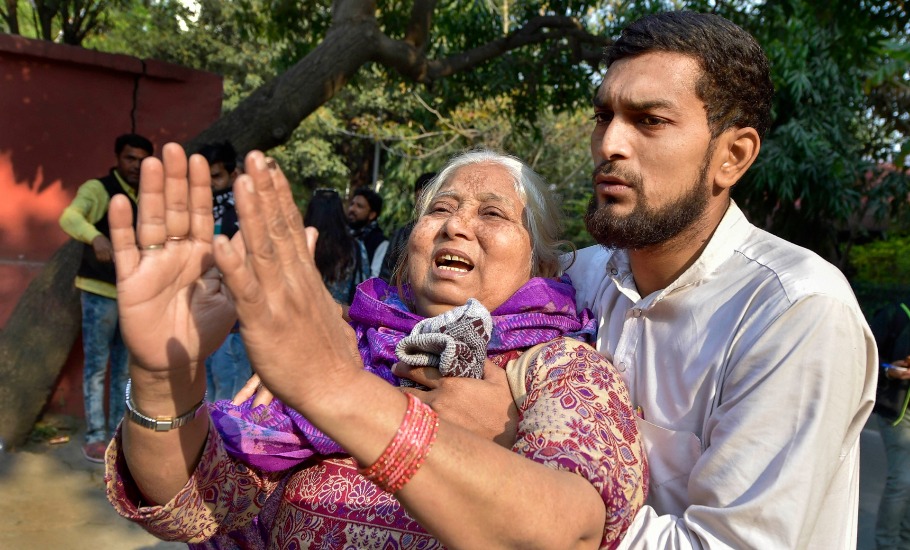 Relatives of another victim, Mudaseer Khan, have been also waiting at the mortuary at the GTB hospital to collect his body.
"We have to conduct the last rites today… Files were ready since late last night and the post-mortem is underway now," says Abaaz, the victim's 22-year-old nephew.
There were several others who were yet to come to terms with the loss of their relatives. Some of them say they expected trouble in Delhi before elections.
"We hoped things would settle down since the elections were over. Negotiation had started over the Shaheen Bagh protest as well, but BJP leader Kapil Mishra bringing the crowd on Sunday, a day before US President Donald Trump's visit, is surprising," says a 45-year-old whose shop was set afire in the violence.
"Kuch toh problem tha, dar bhi (There must have some problem, fear too)," says Nizala Qadri, an elderly woman who hails from Bhopal. "Some violence was expected, but I am stunned by the scale of it," she says.
Related news: Delhi riots collaterals: A missing girl, a trapped grandmother
"I pray that it does not escalate. We have heard about large scale anti-Muslim violence in Gujarat in 2002 and now this has happened in Delhi," she adds without elaborating further.
Many Muslim locals lament that the crowd, who were chanting pro-Hindutva slogans, were quite emboldened apparently by the backing they received. The police and the administration, on the other hand, had turned a blind eye even as the activists took charge of the streets, they say.
In another corner stood a few family members of those who were "missing" since the violence was triggered. An anxious college-going girl was frantically looking for and asking hospital authorities and fewer police constables to check whether her dad was brought dead or is being given medical treatment.
Some youths say the fear psychosis has gripped the Kardampuri area where several of its residents had sustained injuries. "People have stopped sleeping," says one of them.
Police on Thursday said at least 130 people were arrested, and that most of them were 'locals', thus terming as false the allegations about the miscreants being outsiders. Police seems to have taken cognizance of the complaint made against AAP councillor Tahir Hussain and said raids and further investigation were on.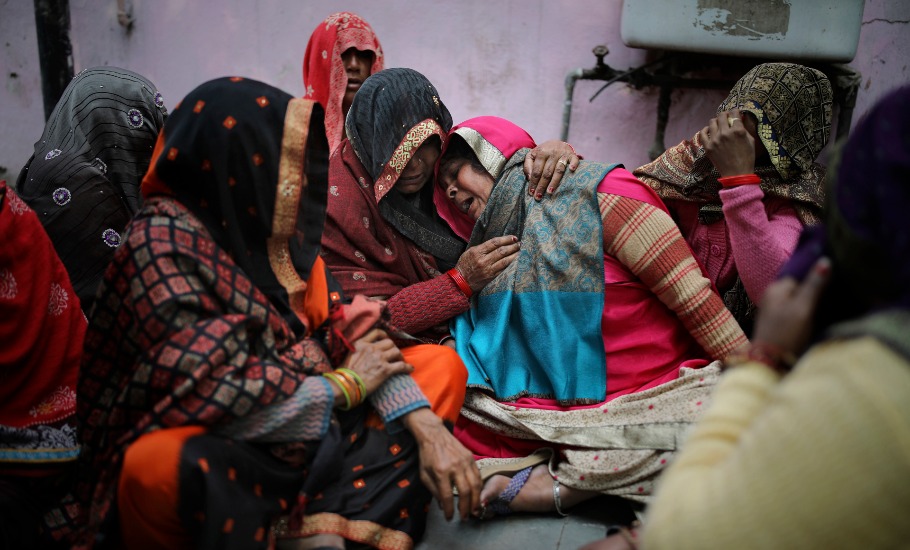 Meanwhile, Shiromani Akali Dal's Rajya Sabha MP Naresh Gujral says some of the developments in the Delhi violence were 'very similar' to what was seen during the 1984 anti-Sikh carnage.
In a letter to the Delhi Police Commissioner, Gujral says Delhi Police has not even acted on his complaint in which he had requested help for 16 people of the minority community. "If this is the situation when a Member of Parliament makes a complaint personally, it is not surprising that certain parts of Delhi continue to burn while the police stands by apathetically," his letter ran.
In what is being seen as a clear indication that the Delhi police has not able to deliver what was expected from it, the Prime Minister's Office on Wednesday took charge of affairs and National Security Advisor Ajit Doval was directed to take stock of the situation.
However, the ruling dispensation maintained that Prime Minister Narendra Modi and Home Minister Amit Shah had asked Doval to monitor the situation after Modi held a detailed review of the situations with few cabinet colleagues and senior officials.
Shortcomings on the part of Delhi police had come to light more than once in past two months. Police personnel were standing as mere onlookers when a pistol-wielding youth came out in the open and shot at a gathering of anti-citizenship law protesters.
Related news: Shops shut, eerie calm prevails in riot-hit areas of northeast Delhi
Inaction on part of the police has come to the fore numerous times with the cops being accused of trying to please the political class and leaving normal duties into second fiddle. This was the case in 1984 and 2002 as well. Even in Mamata Banerjee-ruled West Bengal, police don't have so much of a good reputation.
Some serving policemen have privately admitted that no miracle can be expected from them without adequate reforms in the Police Act, 1861.
One such serving officer in East Delhi said on the condition of anonymity, "Several commissions had recommended adequate powers to police, but nothing came. If our men open fire and a few civilians die, we will immediately face litigation in courts. Ours is a thankless job when we perform; and when we do not perform, well we have 1984 and 2002."
History will definitely find it difficult to draw a decisive conclusion whether the Delhi riots of 2020 were resemblance of 2002 Gujarat or 1984 Delhi; and whether the violence was a result of pre-determined planning or conspiracy.
(Nirendra Dev is a New Delhi-based journalist and author of books including 'Godhra – Journey of a Prime Minister')