The Union Health Ministry on Wednesday (April 8) informed that 32 people have died and 773 tested positive for the novel coronavirus in the past 24 hours in India.
With the numbers at 5,194 and the death toll at 149 in the country, several reports have suggested that the next few weeks are very crucial for India's battle against the COVID-19 pandemic. However, as the country enters the last week of the national mandatory lockdown, the Centre has indicated that lifting the ban at once is not possible.
As the country braces for it's crucial period, policymakers in India could take a cue from China's "fangcang" shelter hospitals.
According to a study in Lancet medical journal, these fangcang shelters played an important role in curbing the spread of the coronavirus outbreak in China.
What are Fangcang shelters?
In simple words, the fangcang shelters which were created for COVID-19 patients in Wuhan, where the pandemic is alleged to have originated, were regular public places such as parks, stadiums, gyms, factories, exhibition halls, and warehouses that were rebuilt or structurally changed to serve as temporary healthcare facility.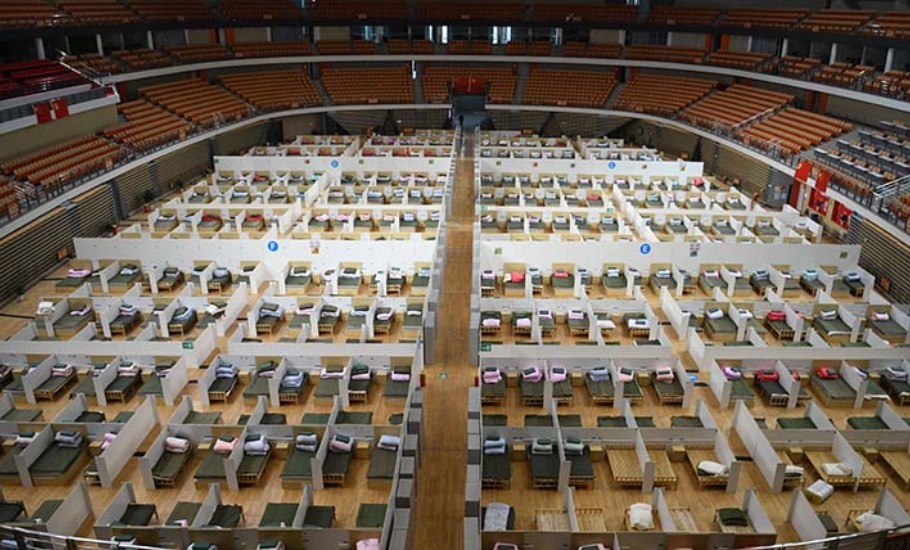 These medical facilities acted as mass quarantine spaces with medical health professionals taking care of those who had tested positive with the coronavirus but exhibited mild symptoms and didn't require urgent hospitalisation. The patients were only sent to hospitals when their condition worsened.
How it helped China?
Wuhan, which is expected to be the first epicenter of the coronavirus, used these shelters to free up the heavily packed hospitals and other medical facilities in February and early March. They put the positive patients with mild or moderate symptoms on quarantine in these facilities under medical supervision and prevented the spread of coronavirus further to their family members or people around them.
These facilities were another reason why China did not allow the home quarantine for COVID-19 active patients with mild symptoms since they could spread it further.
Related news: India's malaria is 'helping' nations combat COVID-19: Know how

A study titled 'Fangcang shelter hospitals: a novel concept for responding to public health emergencies' curated by experts from China, the US, and Germany stated that these facilities "served to isolate patients with mild to moderate COVID-19 from their families and communities, while providing medical care, disease monitoring, food, shelter, and social activities."
The fangcang study
The study on fangcang shelter hospitals said that there were clear evidence that more than 50 per cent of people who were tested positive for COVID-19 had at least one family member with the infection in China. It also specified that about 80 per cent of clustered infections were within families and communities.
If reports are to be believed then China had built their very first coronavirus-specific facility within 10 days of the news being broken to the World Health Organisation in January which indicates that rapid construction is one of the key characteristics of these shelters.
Rapid construction, in turn, means low cost building and a large-scale infrastructure can be built. The fangcang facilities in Wuhan had five major functions including isolation, triage (treating a massive number of patients), basic healthcare, frequent monitoring and rapid referral, and essential living and social engagement, the study stated.
"Early descriptive evidence suggests the fangcang shelter hospitals were a major reason for the successful Covid-19 control in China. The number of confirmed cases in Wuhan steadily declined from February 18, 12 days after the first fangcang shelter hospitals started admitting patients," the paper said.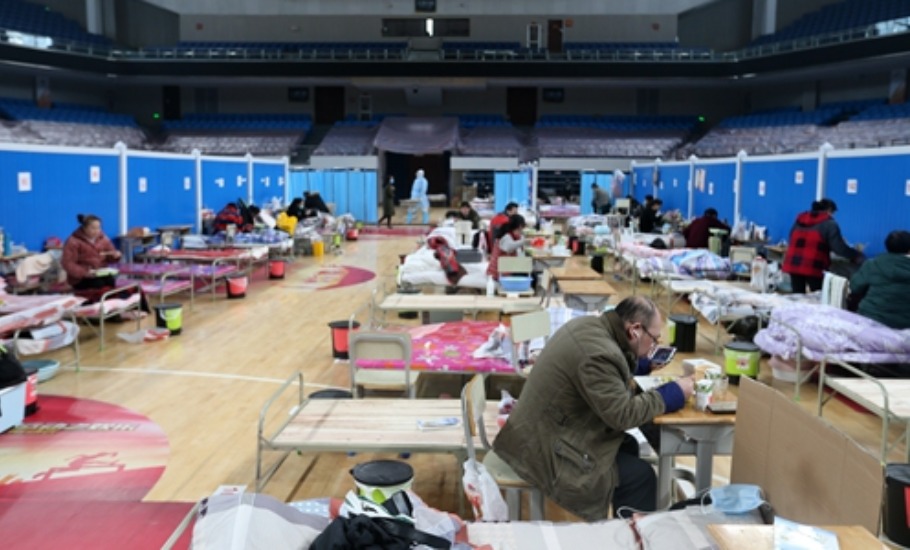 Considering the technological advancements in China, it came as no surprise that authorities at Wuhan built 16 such shelters within three weeks in February.
The research paper said, "By March 10 (when all the shelters were shut down), the 16 hospitals had provided care to about 12,000 patients. In caring for and sheltering such a large number of patients who would otherwise have been confined to their homes, these shelter hospitals effectively supported China's Covid-19 policy of leaving no patient unattended or untreated.".
According to the study, after these 16 makeshift shelter facilities were built, the bed vacancy rate in hospitals dedicated for coronavirus treatments increased from 4 per cent on February 4 to 16 per cent on February 22.
Are other countries trying this too?
The study pointed out that these facilities could prove a game-changer for preventing the spread of coronavirus and said, "Other countries facing the Covid-19 pandemic should consider using fangcang shelter hospitals as part of their public health response."
The remodelling and conversion of public places in China to these shelters was easy since they were built to be able to convert in advance which is a common infrastructure idea of many construction in the Dragon country.
Recommending the same, the study urged other countries to focus their "future designs and constructions of large-scale public spaces with integrated features such as bigger entrances to push hospital beds, adequate power supply to rapidly fix or remove equipment, and good ventilation systems to reduce the risk of cross-infection," making it easy to be converted to makeshift fangcang shelters hospitals.
Related news: 'Time travel' to a post-COVID-19 society may hold many surprises
Countries such as Serbia, Iran, the United States of America, the United Kingdom, and Spain have already started using this method of building Fangcang shelter hospitals out of public places to isolate and treat coronavirus patients.
"It was likely that many other countries, including in sub-Saharan Africa and Asia will also need to adopt such measures to ensure sufficient capacity to both effectively isolate and care for the large number of people who will experience mild to moderate COVID-19," the researchers said.
As for India, schools and government buildings in several cities including Delhi, Nashik, and Chandigarh have been converted into quarantine zones, however, they are not used as a treatment facility. In fact, even the most iconic Eden Gardens is open for such a conversion but how far it will be possible to implement the experiment amid the country's 1.3 billion population and nationwide lockdown, is something time will tell.