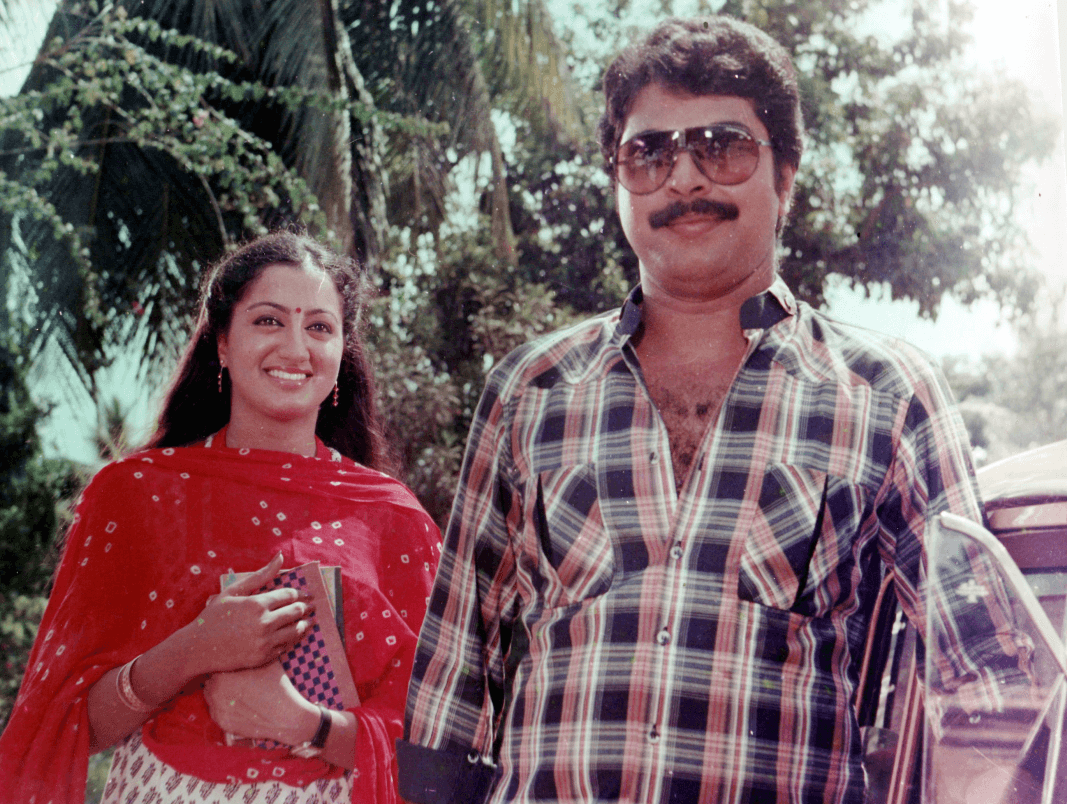 Can Sumalatha, the spunky actor, live up to Mandya's expectations in Parliament?
Actress Sumalatha, who pipped the entire Deve Gowda clan by trouncing Karnataka Chief Minister, HD Kumaraswamy's son Nikhil Kumaraswamy in the Mandya constituency by a handsome margin of over one lakh votes, seems to have had luck shadowing her from childhood.
Beyond linguistic barriers
The very first line that Sumalatha spoke in front of  the movie camera as a heroine of just 15 years, "Mother, mother… I have passed the exams," seems to have come to mark the acid political test that she successfully faced in the constituency that swore by her deceased husband – 'rebel star' Ambareesh – as its political saviour.
Incidentally, this Independent MP-elect of Mandya in the Cauvery heartland had spoken her first lines in Tamil, in veteran actor and producer PS Veerappa's film 'Thisai Maariya Paravaigal'. So much for Tamil-Kannada acrimony over the disputed waters of the Cauvery. The burble of the flowing current of temporal affairs apparently speaks a harmonious language beyond the babel of man's tongues.
A high-spirited girl with a try-out anything attitude, Sumalatha had entered a beauty contest in her pre-university class just for the heck of it, and had been surprised at being declared the winner. The teenager who had a crush on Kamal Haasan, the star of Telugu hits like 'Vayasi Pilichindhi' and 'Maro Charitra' and Tamil films like 'Manmatha Leelai', 'Sigappu Rojakkal' and 'Kalyanaraman', and had put together a copious album of photographs and news items about the star, had her first high as a celebrity when she was crowned beauty queen by the famed southern star, Jamuna, also from Guntur.
Though Sumalatha never had the opportunity to star opposite Kamal Haasan, a good friend of her late husband, she tried seeking his good offices in convincing the Congress high command to allot the Mandya Parliamentary seat to her. The people of Mandya wanted her to take the place of her husband Ambareesh, a three-time MP from the constituency. It was, however, the BJP which ended up supporting her Independent candidature, though she was also backed by cross-working Congress elements that despite their party's alliance with the JD (S) wanted to see the JD(S) dynasty worsted.
Birth of a star
Though as a youngster Sumalatha had had no particular plans to enter the film world as an actress — she had trained in dance under dance master Krishnamurthy in Guntur. Sumalatha had four siblings, three sisters and a brother, and no one knew what the future held for her.
Sumalatha's father had been a senior technician in a reputed film laboratory. He was a good photographer who had lavished his attention on Sumalatha to produce an impressive album of photographs on the stages of her growth from baby to a lively teenager. But while he was not particularly interested in a cinematic career for his daughter, his ambitious wife was tapping his cinema connections for her possible entry into films. A Telugu Journal called 'Vanitha Jyothi' (since defunct) had the photograph of the crowning of the Guntur beauty, and producers had got excited seeing the tall and fair girl and begun to make enquiries.
In the event, the family migrated to Chennai in search of a cinematic career for Sumalatha and stayed in the plush Alwarpet neighbourhood. Sumalatha first landed the minor role of the hero's younger sister in the film, 'Samaajaaniki Sawaal' (1979). But even before Sumalatha's first shot was over, the famous director Sridhar, who had chanced to see her at the 'muhurat' of the film, wanted to cast her in his film.
It was PS Veerappa, however, who pipped everyone to the post, getting Sumalatha cast as a Brahmin girl who becomes a nun by force of circumstances in his 'Thisai Maariya Paravaigal' (1979). It was a challenging role for the slender shoulders of a newcomer, but Sumalatha proved that she was not only a lively teenager but also a talented actress who could rise up to histrionic challenges even in her maiden film. The director of the film, S Jagadeesan, was a debutant director himself but was an old hand as a story and dialogue writer. He patiently coached Sumalatha and his easy manner inspired in her the confidence to deliver.
''I did not know the ABC of acting when I began to act in his film. Director Jagadeesan trained me well and brought out my best,'' Sumalatha would say in an interview in the late 1970s.
.
Jagadeesan himself won the best director award of the Tamil Nadu government for the film, while the film's title song written by Kannadasan and sung by TM Sounderarajan under MS Viswanathan's baton, brought the singer the award for the best playback singer. Sumalatha too won a private award for the best new face. 'Thisai Maariya Paravaigal' tried to balance the scales between Hinduism and Christianity, the religion to which the heroine converts to become a nun, but much of the symbolism was overwhelmingly in favour of the latter religion. The best face of Hinduism in the film is the protagonist's father, a humble weather-beaten Brahmin who lives through 'Uncha Vritti', a form of living through alms respectfully provided by the community, while the nun of the film inhabits a huge mansion-like residence, is dressed in spotless whites, and has her eyebrows beautifully shaped and eyelids shadowed! She also tours the villages in a gleaming two wheeler, rendering social service.
The contrast was underlined by the responses of veteran politician, MP Sivagnanam and nuns of the Missionaries of Charity. ''Why did you have to picturise a Brahmin girl from an orthodox family as a nun," sighed Ma Po Si. On the other hand, The Missionaries of Charity nuns who had said that they would fine the producer if they found anything objectionable, made a donation of five hundred rupees to the producer. Sumalatha was happy that the film had been shot in about 16 temples and interpreted it as a sign of luck. Once the shooting was over, she made a thanksgiving trip with her family members to Tirupati.
From scrawny teen to glam girl
Playing Ganga in her first film, Sumalatha had seemed a scrawny teenager with a clumsy gait, which was all very well when she was playing a simple village girl, but even as she prospered and acted under prestigious banners (in AVM's comeback film 'Murattu Kalai', as Rajinikanth's second heroine) and veteran directors (with Sridhar for example, in his offbeat 'Oru Odai Nadhiyaagiradhu'), she developed poise and style. She was no great good looker, but she cultivated the histrionic versatility to essay serious as well as glamorous roles. This brought her manifold opportunities and she glided easily amidst the southern language industries and etched challenging characters, as for example in K Vishwanath's 'Shubhalekha' (1982) and 'Srutilayalu' (1987). She did a handful of Hindi films too, being paired with Mithun Chakraborty in 'Pardesi' (1993) and Jeetendra in 'Mahaanta' (1997). These were secondary roles without much meat in them.
Malayalam cinema enabled Sumalatha to portray more serious characters. She worked for successful directors like Padmarajan, Bharathan, Sibi Malaiyil, Joshiy and Mohan, essaying stand out roles like dancer Maria Fernandez in the political thriller 'New Delhi' (1987), Mammooti's breakthrough film, and tourist guide Isabelle in the film of that name (1988).  Her roles in Kannada films cast her opposite the foremost Kannada heroes including her future husband, Ambareesh.
Once an actor, always an actor
At present, while still being in the business of acting 40 years since she made her debut, apart from playing mother to screen heroes, Sumalatha is the real-life mother to a prospective celluloid hero – her son Abhishek – whose 'Amar' is slated for release. The Mandya victory has added yet another dimension to the life of the 56-year-old as a member in Parliament.
While the ambience of the national capital is not new to Sumalatha as Ambareesh was a three-time parliamentarian, her new role as an MP seems daunting to her! But the spunky actress with quite a good understanding of situations and personalities could make a success of this performance too. Before being catapulted into the film world, she had topped her district in her school's final exams. Considering that the 'Khan Market' gang has lost its shimmer in the current political context, we may see more of this plucky Guntur girl who now calls herself a proud Kannadiga!
(The writer is a historian of Tamil cinema and an author)