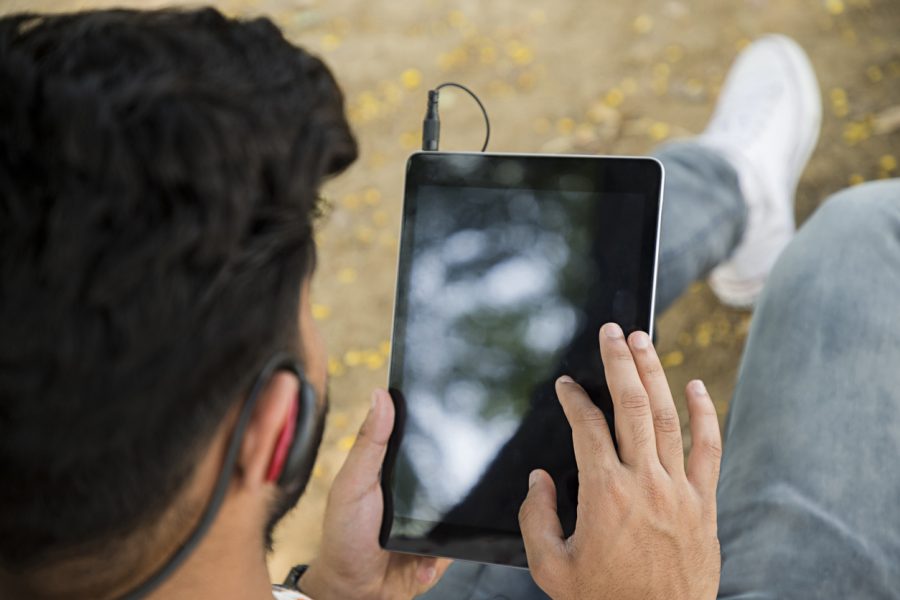 Bois locker room talk: Children as victims of a dangerous digital explosion
The uproar over the 'Bois Locker Room' episode, in which some schoolboys had been discussing gang-rape of girls and sharing their morphed pictures on Instagram, may seem like a knee-jerk reaction to a long-known issue.
The Delhi police on May 6 arrested the 18-year-old admin of the social-media group that had members who were believed to be as young as 13 years.
However, the episode of spine-chilling chats bordering on violent and aggressive sexual behaviour takes the discussion beyond the impact of exposure to porn from an early age, as it speaks of the intent to commit crimes like gang rape, even as it violates cyber laws.
Victims of digital explosion
However, experts who work with the teenage and adolescent group through school programmes say there are many such episodes and the boys being exposed to misogynistic conversations is rooted in patriarchy. Viji Ganesh, educator and coach, child sexual abuse prevention and awareness, says knee-jerk reactions are, as always, from all stakeholders.
She says, 'The boys who did this are not from another planet. They are part of this society which has taught them patriarchy, to wink at misogyny — camouflaged in a veil of humour in our films and media. I can give a list of films where misogyny is not only tolerated but even appreciated with a vulgar sense of humour that covers it up only to expose the rot in the collective mindset of society."
"Locker-room conversations are not restricted to just locker rooms. They are found in our movies, at offices, home and everywhere, mostly with a twisted sense of humour and many a time blatantly with no veil or cloak," she adds.
Dr. Sangeeta Saksena, co-founder, Enfold Proactive Health Trust, says the general perception is that such conversations are prevalent in big cities or elite schools, but actually they exist even in small towns and cities. She says, "Almost 12 years ago, I have had fifth standard students giving me the site addresses of pornography content that they look up. I have also seen girls and boys in class four writing about sexually explicit content — people running around naked and engaging in sexual activity."
Not restricted to gender
When schools have begun to train students online, Seema Lal, a psychologist based in Kerala, says parents and teachers are yet to teach them about the internet. "We revel in seeing kids behave beyond their age and also take immense pride in their achievements that surpass their maturity levels. All along, we have been bombarding them with digital information without having conversations about it and how it can impact them."
Seema adds that she has come across misogynistic jokes being normalised even by girls who tell her, "Ma'am, it was just a joke; it is okay." "And when the line is crossed, we do not know how to deal with it," she says.
While the discussion surrounding the locker room also meandered into a similar behaviour in the opposite sex with sexually explicit chats and body shaming conversations in the group called 'Girls Locker Room', experts argue that there is toxic femininity.
Sangeeta adds that the adolescent girls are seen pandering to the demands of boys when they respond with their own explicit pictures with the names of the girls written on their private parts. "They think this is being bold and assertive rather than standing up for their rights and consent," she says.
Punitive action not the solution
In 2018, The Centre released a 'Handbook for Adolescents/Students on Cyber Safety'. While it was a laudable initiative with details on cyberbullying, online gaming, email and online transaction frauds, and safeguarding of social-media profiles, it steered clear of seeing a child or an adult as a perpetrator. Viji says, in cases of child abuse, the peers too are perpetrators. "Your child or adolescent can be abusive is also a corollary we must refer to."
While the investigation and proceedings against those involved in the locker-room conversations are underway, Sangeeta says the current system in India doesn't help find a recourse. She says, "We must look at the restorative justice approach to address the needs of the victim. We must understand how the victim has been harmed by the alleged offender and how they can move forward. The community and the family are also equal players in this process that can be slow."
"It is not about saying sorry, but about building accountability and it has to come from their heart and they must own up. They will have to say what they will do henceforth and also the roles for each player — family, parents, teachers and counsellors — have to be defined to support them. There should be regular meetings and follow-ups."