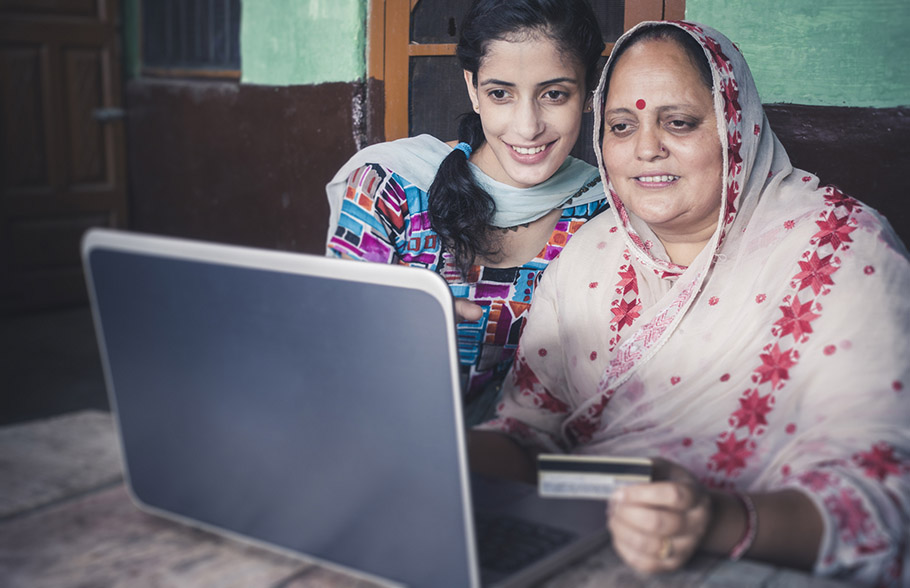 Amid slowdown, Tier II and III cities drive demand for e-commerce
The e-commerce industry in India picks pace with leading players focusing on tier II and III cities with increasing number of customers looking for deals, hassle free shopping and credit options. As the industry stabilised over the years and the tier I market saturated, players like Amazon and Flipkart ventured into smaller towns to boost sales.
The e-commerce industry in India has picked pace with leading players focusing on Tier II and III cities with increasing number of customers looking for deals, hassle free shopping and credit options. As the industry stabilised over the years and the Tier I market saturated, players like Amazon and Flipkart ventured into smaller towns to boost sales.
Countrywide presence, increased broadband penetration and use of smartphones as the primary means of internet access, digital payment infrastructure, mobile first consumer behaviour and social media craze for consumers beyond Tier I cities necessitated the growth of e-commerce in the country.
Also read | Flipkart, Amazon discounts hurt offline trade; govt inaction worries traders
The Big Billion Day sale, Flipkart's annual shopping festival, and Amazon's Great Indian Festival sale during Dussehra and Diwali are the flagship events for the e-commerce players. It is also the most crucial time of the year when consumers plan big-value purchases with a festive spirit.
During the festive sale between September 29 and October 6, the e-commerce players clocked a gross merchandise value (GMV) of $3 billion (over ₹20,000 crore), a 30% year-on-year growth, according to a report released by market research firm Redseer. And more than two-third of the business came from smaller towns. By the end of October, the research firm estimated both Flipkart and Amazon would generate up to $6 billion in GMV sales.
GMV is the overall sales clocked by the e-commerce players. It excludes discounts, returns, cancellations and cashbacks on products sold.
Also read | Flipkart sets up data centre in Hyderabad
Amazon India head Amit Agarwal claimed the company received orders from 99.4% of India's pin codes, of which 88% customers were from smaller towns. Similarly, Flipkart Group's CEO Kalyan Krishnamurthy said 50% of its new customers during the festive sales were from locations in Tier II and beyond.
Amid a slowdown, customers are still on the shopping mode. According to a Flipkart report, three out of four customers opted for EMI option to purchase goods.
Satish Meena, a senior analyst at Forrester Research, said even though the consumer sentiment remained weak, people who delayed their spending over the past few months spent that money on discounted sales and hence the sales rose.
Also read | Amazon invests ₹450 crore in India payments unit
Since the rural customers have a low disposable income as compared to those in Tier I cities, price plays an important role in the purchase of a product. Further, the demand differs based on location and hence offering the same catalogue isn't what an e-commerce player looks at.
For instance, unlike the popular brands like Philips, Sony, LG or Toshiba, brands like Mi, TCL, RCA Shinco and Micromax that offered huge discounts were promoted on the platform. A 32-inch smart TV, which would otherwise cost ₹16,000-18,000, was on sale for ₹8,000-10,000 on different platforms. RCA, an American brand 32-inch TV went up for flash sale at a discounted price of ₹3,232.
Sumit Maini, managing director, Westway Electronics Ltd, which manufactures RCA TVs, without revealing the sales numbers, says their planned quantities were sold in less than a minute of opening up the flash sale.
Flipkart and Amazon are adopting different strategies to reach the rural consumers. While non-English speaking consumers are rising steadfastly, companies are equipping themselves with speech–recognition technologies that support major local Indian languages.
Besides the huge discount offers, flash sales and ease of financing, both the companies are also reaching out to the smaller town audience by increasing their consumer engagement with regional language interface, games and quiz contests.
The smartphone sales reached its highest ever despite economic slowdown (49 million units sold) with 10% year-on-year growth in Q3 2019, according to a research report by Counterpoint's Market Monitor service. Counterpoint noted that the growth was driven by new launches, discounts and various pre-Diwali sale channels.
"The growth and maturity of online channels from serving more zip codes than ever coupled with greater customer service, attractive promotions from discounts to cashback to EMI and exchange offers played a pivotal role in driving smartphone sales during this festive season and also taking a large share from the offline channels," Anshika Jain, Research Analyst at Counterpoint Research said in a statement. Chinese brands, Xiaomi, Vivo, Realme and OPPO reached a record sell-in levels in Q3 2019.
Flipkart had acquired a Bengaluru-based artificial intelligence (AI) start-up, Liv.ai, whose platform converts speech-to-text in nine regional languages (Bengali, Punjabi, Marathi, Gujarati, Kannada, Tamil, Telugu and Hindi). This ushered the company's growth in Tier II cities and beyond.
Flipkart even opened authorised 'BuyZone' at more than 10,000 general stores in over 700 Tier II and III cities across 20 states. Representatives at these general trade stores were trained to help people shop online and ensure that you don't make any mistakes while ordering on Flipkart. With a long-term view to attract new customers, the company also launched Flipkart Video, a streaming service with over 5,000 TV shows and films in English, Hindi and other regional languages.
It is estimated that by 2021, the number of internet users in India using regional languages will touch 536 million, exceeding the internet users using English. Additionally, the number of consumers residing in rural areas will be higher than urban and semi-urban areas, an EY report said.
(With inputs from Venkataraghavan Srinivasan)
(This is the second of a three-part series. Tomorrow, The Federal will explain more about e-commerce.)