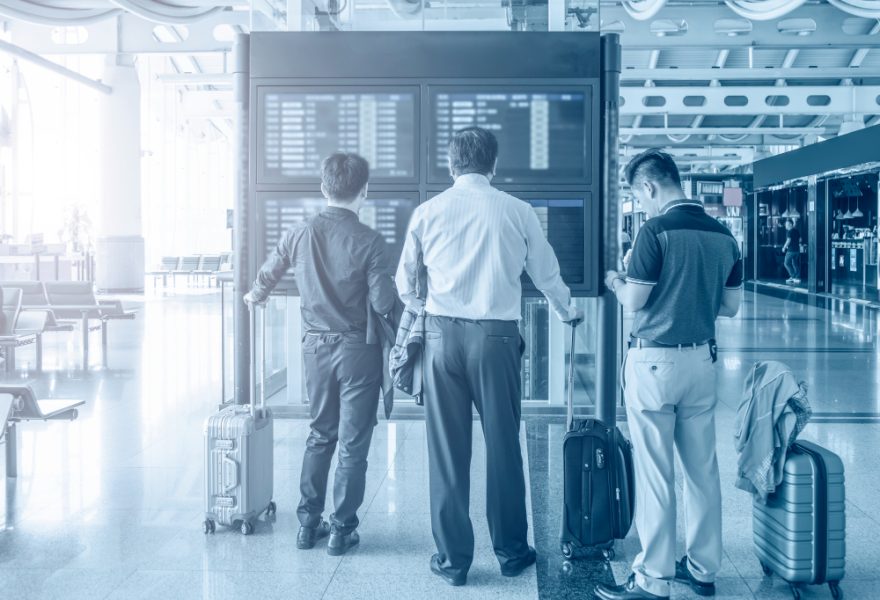 6,500 rich Indians are migrating: So what? It's not the full picture
The news that around 6,500 Indian millionaires would move out of the country in 2023 has hit the media headlines to the extent of becoming a political talking point as to why the rich are leaving India with their wealth despite the Prime Minister's Make-in-India call.
The figure 6,500 appears to be big at first sight. But it needs to be put in perspective.
According to the Knight Frank India report, the Indian high-net-worth individual (HNWIs) population, each with an asset value of $1 million and more, was recorded at 797,714 persons in 2022. So, 6,500 migrating persons comprise 0.81%, i.e., not even 1% of HNWIs.
What about their share in the Indian diaspora? As per the latest data from the Indian Ministry of External Affairs, 2.5 million Indians migrate overseas every year. The total strength of the Indian diaspora, comprising non-resident Indians (NRIs) as well as persons of Indian origin (PIOs), numbers 32 million at present. So, 6,500 Indians migrating is otherwise no big deal except that they all have a wealth of $1 million and more.
So, why are the wealthy moving out? Inquiries with some HNWIs by The Federal reveal that there are primarily two reasons: 1) Ease of doing business, and 2) Quality of life. Before dealing with these two issues, first, a few words about the shortcomings of the report.
Opinion: How India trumpets its super rich and throws a blanket over the starving masses
Omissions and gaps in the Henley report
Vishwambhar Pati, who was an NRI when he was teaching at Harvard University as an assistant professor in mathematics, questions the very methodology adopted by the Henley report.
He told The Federal: "It isn't clear why the number of HNWIs migrating to (or from) a country, if viewed in isolation, is a significant indicator of anything. For example, the (in)famous Vijay Mallya was an HNWI who "migrated" to Britain to escape prosecution in India. As far as I can see, he has only tied up British courts in interminable litigation, and enriched only a few lawyers. Other than that, no new jobs have been created in Britain by his presence there."
Pati thinks perhaps a better (though harder to measure) indicator would be the larger wealth/employment/investment creation by capital moving across national borders.
Satya Sivaraman, a journalist based in Thailand, also found the very definition of HNWIs in the report flawed. He told The Federal: "A million dollars used to be a lot of money once, but not now. By this definition, all the residents of Defense Colony and other posh localities of South Delhi would qualify as HNWIs. They may be part of the Indian middle class but not necessarily high-net-worth Indians."
Ease of doing business
What counts ultimately is the relative ease of doing business in the USA, Canada, Australia, and the EU, i.e., the economic freedom or business liberty. The bureaucratic hurdles are fewer.
An entrepreneur starting a business in India has to obtain eight prior clearances related to taxation, five related to environment and pollution, and at least a dozen product-specific clearances. Obtaining each clearance involves not just a huge bribe but also inordinate delay and a lot of paper work. The business environment is far superior in North America and Europe. They have stringent rules which are enforced strictly but they don't drive entrepreneurs from pillar to post to even start a small business.
An official from a US-based tech firm that has a team working in India feels that salaries have shot up in India in the past one year, creating significant challenges in hiring and retaining good people, who always want to move on to the next high-paying job. Another headache is the long commute hours in India. So, businesses want to move out.
Also read: Singapore to be home to highest number of millionaires in Asia-Pacific by 2030
Lure of capital by the West
Despite the overall xenophobic immigration restrictions, the West displays an exceptionalism in the case of the business class. They even sell long-term stay permits and citizenship to investors from other countries. In the US, if an investor invests $1.05 million into a new business or enterprise and if such an investment creates 10 full-time jobs for US workers, then s/he is entitled to an EB-5 investor visa.
Citizenship in Canada is a bit cheaper at US$900,320. Citizenship for investors in European countries is far cheaper—ranging from 250,000 Euros in Portugal and Greece to 360,000 Euros in Germany, and to 500,000 Euros in Spain. Only in the UK, it costs 2 million Euros.
Contrast this with the eternal haggling between emerging countries and the developed countries like the US over the country quotas for H1B visas and green cards and we can get an idea on the politics over migration.
Capital outflow
The migration of 6,500 millionaires from India this year means a minimum of $6.5 billion of capital would also be moving away from India. Considering that the total FDI outflows from India in 2021 were $15 billion, this asset migration of at least $6.5 billion through HNWIs is substantial. Still, this would look modest compared to NRI deposits in India which stood at $137.88 billion at the end of March 2023. So, the surprise in the media response might look misplaced.
Quality of life
More than the ease of conducting business, quality of life is a primary reason for the wealthy to migrate from India. That the quality of life in developed countries is far superior compared to that in India is seldom talked about by the pro-Hindutva elites. Despite all their contrived patriotism, they themselves move abroad at the first opportunity these days.
Why many HNWIs with business background are not migrating
Partly, the answer is that entrepreneurship itself has vastly changed under conditions of growing internationalization of business and hardly resembles the conventional entrepreneurship of the 1980s or 1990s. And then of course, most of the businesses cannot be physically shifted to distant spatial locations.
The case of Varadharajan Venkataraman is quite illustrative. After running a small enterprise, New Century Engineers, in Ambattur Industrial Estate, Chennai, for 25 years, he is now an HNWI. His first son, a technocrat in a Maharatna PSU, feels quite comfortable with his relatively hassle-free job. He has no interest in starting his own business and facing all the hassles his father had faced.
His second son is a techie and tried hard to start his own high-tech business in Chennai and made two or three attempts. It did not click due to various reasons. He then left for Canada and joined a tech firm there. He is averse to taking over and running the family business in India or operating some other business here. He is also not fully confident of launching a new business in Canada yet. Hence, there is an impasse. Though the family is in a position to muster all the capital resources needed, entrepreneurship in a new context remains a sticky point even for those from business families.
Additionally, the number of HNWIs in towns like Tiruppur, Karur, and Namakkal (Komarapalayam-Pallipalayam) would easily run into a few thousand for each. They represent the bottom-up class formation of the entrepreneurial class. But many in the new business class remain upstarts and culturally backward. They send their children to study abroad but themselves cannot go abroad and do business because they can't speak English. Most of them have never travelled abroad even once.
There are many such clusters in India like Doddaballapur in Karnataka, Bhiwandi in Maharashtra, and Surat in Gujarat. This cultural limitation is a big hindrance to mass migration of entrepreneurs. The report doesn't explore this dimension much.
Also read: India biggest loser to emigration, but highest earner from it: UN
Rooted in tradition even in alien land
The bulk of the NRIs today stand in total contrast with the European migrants from Bengal in the 19th century and early 20th century who represented an Indo-European hybrid culture. They used to act as vehicles of colonial modernity in a pre-modern India. But many NRIs today stand Hindutvaised and symbolize a corrupted modernity, harbouring feudal vestiges and parochial or sectarian values. That the dominant sections of the diaspora are Modi bhakts could be seen during the Madison Moment of 2019, as well as during Modi's recent Australian NRI rally.
Mona Dash, a senior executive in one of the Indian IT majors in London, as well as a prominent literary personality among the London Indian diaspora, explained to The Federal, "Lower taxes and greater ease of doing business do matter. But more important is the gelling of the NRI community culture and retaining the rootedness — that is, the feeling that they are not going to be part of a different culture or a global culture. The Indians who are moving out are also now confident enough of retaining their own habits and customs.
"There is this phenomenon of emergence of Indian community clusters — whole communities of Indians springing up in many locations in the West means that Indians can actually get along by not ever integrating with anyone outside their community! So, they don't lose anything and instead gain a quality of life which is somewhat better with better infrastructure than what one finds at home.
"That is especially true in America, where they can have massive houses, sleeker cars, better education, and a quality of life they wouldn't have got in India. They are also able to bring India with them — for example, many bring their parents and siblings and others. So essentially, the community and family are rebuilt outside now."
This is a major factor behind the migration of the wealthy that has not adequately been explored by the report.
A note of caution
Finally, Vignesh Kulasekaran, a techie in Bengaluru working for a data analytics firm, says: "We should read this Henley report with a bit of caution. The Henley & Partners which brought out this report is not a research institute but a corporate residence and citizenship advisory firm. The firm advertises itself as 'the global leader in residence and citizenship by investment. Each year, hundreds of wealthy individuals and their advisors rely on our expertise and experience in this area.' According to Forbes, 'they are the most prominent facilitators of the so-called "golden passport" and "golden visa" schemes for the ultra-rich after decades of securing passports for the wealthy in Russia, India, China and more.'"
So, this report could well be a part of their business promotion efforts and marketing strategy, adds Vignesh as a note of caution. It is really strange that all the media outlets that gave a wide coverage to the findings of this report overlooked this crucial fact.