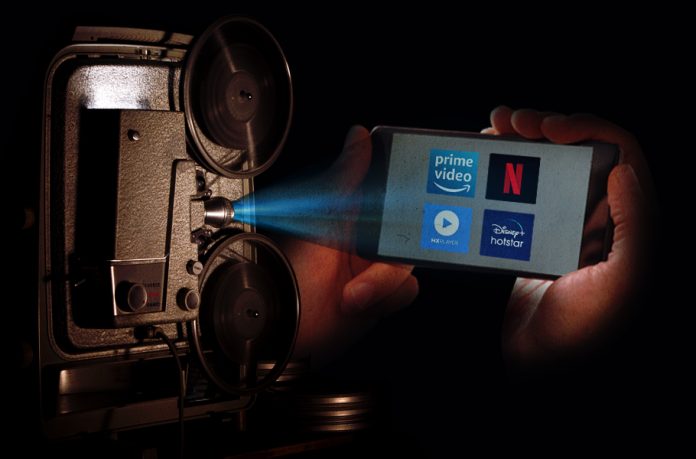 Before anyone had a hint of the lockdown due to the coronavirus, Jyothika-starrer Tamil film Pon Magal Vandhal was all set to release in theatres on March 27. Unable to make it to the big screen, the movie's producers, Jyothika's husband Suriya's 2D Entertainment, moved soon and decided to take it to the smallest screen — mobile phones, through over the top (OTT) technology. If media reports are to be believed, the film is soon set to release on Amazon Prime. Viewers who have Prime subscription would get to watch the film from the comfort of their homes and free of cost.
The move though came at a cost. The Tamil Nadu Theatre Owners Association said they are considering a ban on Suriya's movies for apparently leaving them in the lurch in times of lockdown. If implemented, this would be a huge blow for the actor whose movies have grossed an average of ₹70 crore, sometimes crossed the ₹100 crore mark, especially with the Singam (Tamil) series.
However, the actor-couple did get support from about 30 Tamil film producers who said that producers have every right to release their work on OTT platforms, especially small and medium budget films, in order to "recover their investment" in any way they deem fit.
Advertisement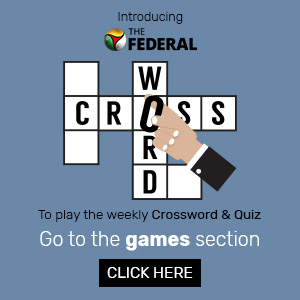 Having lost more than 50 days now, and uncertainty hovering around even as the lockdown is being relaxed for other business sectors, they said big films would make up their losses when the theatres open whereas this could not be promised for small and medium films which are unlikely to find space on the big screen.
The producers also cited Hindi, Telugu and other languages where films OTTs like Netflix, Prime, Hotstar-Disney, Zee5 were moving to acquire film rights and said this must be encouraged.
In Hindi, Shoojit Sircar's Gulabo Sitabo starring Amitabh Bachchan and Ayushmann Khurrana has been bought by Amazon Prime while Akshay Kumar's Laxmmi Bomb is set to screen the film on Hotstar-Disney. As per latest reports, the producers of Kiara Advani-starrer Indoo Ki Jawani, T-Series was in talks with Netflix whereas a number of other films including Karan Johar's Gunjan Saxena-The Kargil Girl featuring Jahnvi Kapoor, Vidya Balan-starrer Shakuntala Devi-Human Computer, were negotiating deals.
In Telugu, Surender Kontadi-directed Amrutharamam which stars newcomers got a Zee5 release on April 29 while Rana Daggubati-produced Krishna And His Leela is in talks with Zee5 for OTT release. In Tamil Trisha's Paramapatham Vilayattu and Santhanam's Server Sundaram and a number of other films are set to follow Pon Magal Vandhal's suit, according to reports.
Theatre owners vs film movements
This fight between producers and theatre owners has a long history. Over the decades, as cinema grew, theatre owners started to flex muscles, demanding changes in film content, sometimes even specifying romance, sex and action. When the films did not meet their expectations, some theatre owners would refuse to screen them or bought them for a very low price, as they argued that poor content would mean poor viewership and this meant poor box office collections, which they had to bear unlike the producers and distributors who would have earned their share.
Viewers too were held to the gun. Cinemas in Tamil Nadu used to paste a handbill on the poster of the film that said 'Indrey Kadaisi' (Today is last in Tamil). People in rural areas and tier 2 cities had to wait to watch a new film for at least a week. And when they came, the films did not wait for people. With Indrey Kadaisi posters, people would watch films along with families or friends, ensuring a houseful success for the film.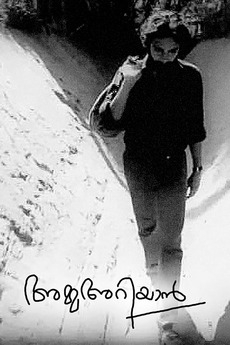 This forced non-commercial and art cinema out of the theatres. In the 1980s, to 'liberate' films from theatre owners and producers, film movements were started. One such movement was 'Odessa Collective' founded by Malayalam filmmaker John Abraham in 1984. Through this collective, he and other filmmakers popularised world cinema to the people of Kerala and with the help of the money collected, they would make films. One such was Abraham-directed Amma Ariyan (1986). Touted as India's first 'people's film', it was showcased across the state for free of cost.
"The main aim of the collective is 'we take our own films'. They crowdsourced money from the people and produced the film. They also exhibited documentaries and art films made by filmmakers like Satyajit Ray and Anand Patwardhan. The collective believed that exhibiting films to people in their place is a form of political activity," says Kanchanai RR Srinivasan, a documentary filmmaker, who also wrote a biography of John Abraham.
When alternative cinemas found difficulty in getting a theatrical release, it was through these kinds of film movements and film societies that people were able to watch them. These film societies were also engaged in conducting film appreciation classes and documentary making workshops, which resulted in breaking the myth surrounding the commercial film industry and brought viewers closer to reality.
Advent of TVs and video on rent 
Much later, in the 1990s, with the advent of TVs, households and villages were brought closer to the talkie world. Unlike theatres, where one had to buy a ticket for each person to watch a movie and was also a social taboo, on TV, more than one person could watch a film free of cost and free of guilt.
First, Doordarshan's Sunday evening drove the indulgence in the late 80s and early 90s and was followed by satellite channels, which when they did not have other content, showed films on a roll, making viewers couch potatoes glued to the idiot box. But these were limited to old films, not new ones released recently.
Here, video rental shops came to the rescue, offering video home system (VHS) cassettes for rent where one could keep a cassette for a few days and watch the film any number of times. People used this mostly during festival time, along with their friends and relatives, making it a celebratory event.
With the evolution of technology, VHS gave way to CDs (Compact Disc) and DVDs (digital video disc) in the early 2000s. You could play the film on a portable DVD player or on a computer. And the cost of viewing these films too came down. For ₹60, one could watch two films on a disc and own it permanently.
This in later years paved the way for home theatre systems to be developed by the electronics industry, which through a projector and speakers enabled people to have a complete theatre experience at home.
Around this time, in the mid-2000s, the conventional single theatres were converted into multiplex theatres. The idea of smaller theatres enabled owners to show a wide variety of films to different audiences. Cinemas became associated with food, drinks and gaming activities, giving a wholesome entertainment to the viewer.
When taking films to the audience doesn't work
Unlike in olden days, when films boasted of 100 or 200 days of running, movies were soon running out of steam, given the variety of entertainment options viewers had.
"Nowadays films don't see 100 days' run. Watching a film is like eating a banana. If a person likes to watch a film, he should get it as like he can get a banana in a nearby petty shop," was actor-filmmaker Kamal Hassan's statement during the release of his 2001 film Aalavandhan. He had his run-ins with theatre owners and was pitching for taking the films to the viewer directly.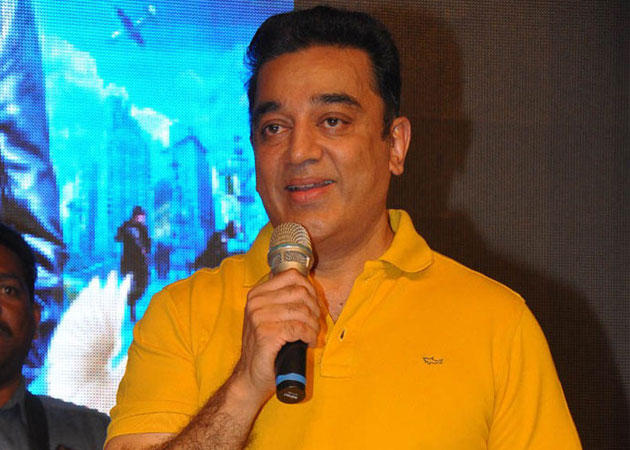 In 2013, he tried to release Vishwaroopam via DTH (Direct To Home) service alongside theatres, but theatre owners threatened to pull his talkie out, fearing loss of revenue. Though the actor moved the Competition Commission of India and got a ruling in his favour, he did not release the film on DTH along with the theatrical release.
The next year, actor-director Cheran too ventured on a similar path with C2H (Cinema 2 Home) that would provide film DVDs to homes on the day of the theatrical release, a move he argued was also to prevent copyright infringement and piracy. While theatres refused to tag along, he went ahead and released his JK Enum Nanbanin Vaazhkai in 2015 in a dealership with MoserBaer and thousands of local dealers. But the film got poor support from the public and fell flat. Several other filmmakers, whom he had roped in, too faced similar outcomes and Cheran was left red-faced with cases.
M Arun, a film activist and founder of Thamizh Studio, a film movement, says these efforts of Kamal Hassan and Cheran failed because they focused on only one film which compelled viewers to watch the movie even if they didn't like the story.
How OTTs fare
"Moreover, the format they opted was conventional. The films can be viewed only on TV. But the OTT platforms give the option of watching any film through any medium. The films can be viewed on smartphones, TV, desktops or laptops," he says.
Arun however believes that OTTs won't have the last laugh.
"They are successful only now. Once the normalcy returns, most of the film viewers will go to theatres," he says.
In India, particularly in Tamil, films have always been treated as a commodity, he says. "In Malayalam, Marathi and Bengali, the film is still seen as an art form. But in Tamil, the films which are speaking real life issues too have commercial elements like song sequences, stunts, etc. So they tend to see a film as a commodity."
Through the OTT platforms, people are just watching the films. They don't appreciate it, Arun points out.
"This is where the need for a film society arises. The technology may bring films closer to the audience. But the content is still far away from reflecting reality," adds Arun.
Dialogue writer GR Surendranath too says that if theatres show good films, people would like to watch them on big screens rather than on their mobiles. He says it has been part of our culture and it is through theatres that stars are made. "OTT platforms can bring actors to home, but not the stars."
Bypassing theatres and even the censors, OTTs are able to bring a wide variety of films at the viewer's fingertips, to be watched at his/her convenience. And with COVID-19 forcing theatres shut, OTTs have become a game-changer, ensuring domination in the industry, having brought viewers with internet connection close to the films.
The irony must be lost on Thomas Alva Edison, who had in 1891 invented the kinetoscope, the precursor to Lumiere brothers' Cinematographe which is known as the first film instrument and having first gone commercial. Edison had said then that the kinetoscope was not commercially viable because only one person could peep into it at a time.