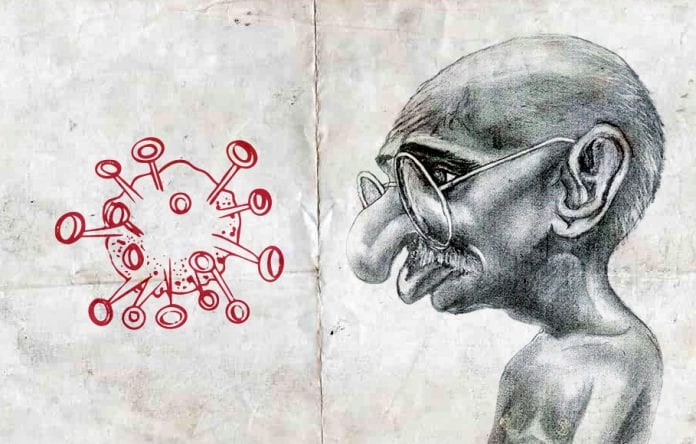 Writing about Gandhian ethics in the time of the pandemic can be both problematic and irrelevant. Irrelevant, because Gandhiji himself may not have been "writing" on anything, and problematic because it will not adhere to the regulatory needs of only saying positive things. So, I have resorted to fiction here. A telephonic interview with Bapu by a young podcaster.
"So Bapu, what do you see today, where are you?" I asked Bapu in my imagined conversation when we started off. I was sitting in my studio recording the telephonic interview for a podcast in which I imagined Gandhiji speaking from somewhere in India.
"When thousands of people are abandoned on highways by a society, I see in their long walk a renewal of freedom struggle, freedom for dignified livelihoods. I am with some of the poorest people, walking with them to their native place."
Of course, you will be with them, I thought. "Who do you see as responsible for their plight?" I asked him.
To continue reading this article...
You have to be a Premium Subscriber
Start your subscription with a free trial
Enjoy unlimited Eighth column, archives and games on
The Federal.com and The Federal APP and many more features.
You will also be supporting ethical and unbiased journalism.
After trial subscription plans start from Rs. 99