What surprised many environmentalists and observers in Budget 2020 was the massive 17% boost in allocation for the environment sector, to ₹3,100 crore from ₹2,658 crore in 2019-20. This, when many were expecting a cut in the wake of the economic slowdown.
To add to this, the government even hiked the budget for National Clean Air Programme (NCAP) by almost 10-times to ₹4,400 crore from ₹460 crore and that of 'Project Elephant' to ₹35 crore from ₹30 crore.
However, the funding for 'Project Tiger' was brought down to ₹300 crore from ₹350 crore. Many point out that the devil is in the details.
Advertisement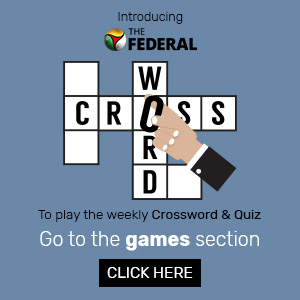 The National Tiger Conservation Authority (NTCA), a statutory body under the environment ministry that is responsible for the conservation of wild 'big cats', such as tigers, lions and leopards, got a mere ₹50 lakh hike, from the previous ₹10 crore.
This, at a time when the Supreme Court has approved the importing of African cheetahs—which are to be managed by the NTCA—raises questions about the conservation plans.
Project Tiger had helped India raise the big cat's numbers to nearly 3,000 as of 2018 from around 1,000 a decade back. This had required the deployment of massive efforts, aided by technological interventions.
Of the meagre hike in the budget, it will be worth knowing how much the government would earmark for cheetahs, given the special focus the feline is getting now.
When Centre chased cheetahs
For the uninitiated, this is not the first time the government has chased foreign cheetahs. In 2009, the UPA government had planned to introduce Asiatic Cheetahs in Indian forests from Iran.
The plan under the then-environment minister Jairam Ramesh went bust as Iran, which was the only country to have Asiatic cheetahs, wanted Asiatic Lions in exchange. India, struggling to protect lions then, turned down the proposal.
Interestingly, a similar lions-for-cheetahs exchange plan was on the cards during the Indira Gandhi regime in the 1970s. At that time, Iran had around 250 cheetahs. Now, it has less than a hundred and hence, it is critically endangered.
In 2010, when NTCA approached the Supreme Court for permission to bring in African cheetahs from Namibia to be introduced in Nauradehi and Kuno-Palpur wildlife sanctuaries in Madhya Pradesh, the court shot down the idea in 2013, saying they were "foreign animals".
Now, in January 2020, the apex court has reversed its order, laying out the red carpet for the African Cheetahs.
Why Cheetahs are special
The word cheetah is derived from the Sanskrit word 'citraka' means 'having spots' in the body and its scientific name is Acinonyx jubatus.
Compared to other big cats, cheetahs are smaller in size. But it is the fastest land animal on the planet and has never had any conflict with humans, and were used to hunt livestock such as goats, but not cows.
Cheetahs were the first species to become extinct in independent India. The others are pink-headed duck, Sikkim stag, banteng, Javan rhino and Sumatran rhino.
Belonging to the subfamily Felinae, there are three kinds of cheetahs—Southeast African cheetah, Asiatic cheetah and Northwest African cheetah. The International Union for Conservation of Nature (IUCN) has categorised the Asiatic cheetah as 'Critically Endangered'.
Decline of Asiatic cheetahs
According to one account, the great Mughal emperor Akbar had trained around 9,000 cheetahs for hunting in his lifetime.
Mordecai Ogada, a carnivore ecologist of Kenya, has written in Swara, a conservation magazine from East Africa that an analysis of historical and current cheetah range reveals that cheetahs persisted in areas where their domestication was not done.
"The writings of Jahangir, Akbar's son who was an accomplished artist and naturalist, reveal why. He observed over thousands of cheetahs in his father's stables over 20 years, recording their behaviour and in all his life, (only once) did he observe the birth of cubs. This is a significant report," he writes.
This tendency not to reproduce in the stables meant that cheetah owners were required to constantly harvest cubs from the wild to maintain their hunting sport, and consequently, drove the wild populations to extinction, he says.
Neha Sinha, a Delhi-based conservationist and policy officer of Bombay Natural History Society (BNHS), backs this theory. "The rampant hunting and habitat destruction pushed the animal into extinction."
Threat to African cheetahs
In Africa, Kenya is the leader in protecting cheetahs, but some problems persist in other parts of the continent.
Ogada says the East African cheetahs are largely threatened by human-wildlife conflict, habitat destruction and fragmentation.
"In Somaliland and Ethiopia, however, there is an additional threat: cub trafficking. Unlike other wild cats, cheetahs are easily domesticated and make friendly pets when captured young," he writes in Swara.
The Middle East has long been a lucrative market for wildlife and wildlife products from Africa, he says, adding that cheetahs are also becoming a status symbol in UAE.
Given this problem, it is quite obvious that if the trafficking of cubs is not stopped, African cheetahs too will meet the same fate as that of their Asiatic counterparts.
Reintroduction or Relocation?
Coming to India, the debate among conservationists is whether this is a 'reintroduction' programme or relocation or translocation.
Biologists use reintroduction as a way to bring back plants and animals that have disappeared from their native ranges. Relocating a subset of animals from another population comes with a high price tag, require mountains of manual labour, and lead to variable outcomes, according to Niki Wilson, a researcher who wrote in the journal BioScience.
While many feel this is a reintroduction, the fact that India never really had African cheetahs in the past makes it a relocation.
Also read | Comeback of cheetahs to India's wild will only bolster conservation efforts
However, Valmik Thapar, Romila Thapar and Yousuf Ansari argue in Exotic Aliens: The Lion and The Cheetahs in India that this is a reintroduction as African cheetahs may have been imported from Africa and Persia, noting that cheetahs were not found in historical art forms until the medieval period. The image of cheetahs started to appear only in the 12th century.
Dhivyabhanusinh, former vice-president of Bombay Natural History Society (BNHS), observes in his book The End of a Trail: The Cheetahs of India that cheetahs were imported by the royals in the 19th century following its decline due to rampant hunting.
Foreign threat?
Whether it is reintroduction or relocation, Neha Sinha feels foreign species are not necessarily bad as it's not invasive as other species.
"Take lantena for instance. It's an invasive species which has no natural enemy to control it. So it colonises everywhere and it does not allow any other plants to grow. But African cheetah cannot be like that. It's not going to kill other species and take over our environment. It cannot do much damage," she tells The Federal.
Renowned nature historian Prof. Mahesh Rangarajan has said that branding an animal or a plant as alien or exotic is as much a political choice as a biological choice.
"There is indeed reason for serious concern, as with eucalyptus trees from Australia, replacing mixed forests," he writes in The Telegraph.
The cheetahs from Africa are not a different species but a subspecies. So that is not a major problem. But the question is whether the condition exists for introduction, says Rangarajan, who is also a professor of Environmental Studies and History, Ashoka University.
"Initially, it may be put in semi-captive conditions and later let into free-ranging population. That needs to be studied," he said.
The big picture
For the cheetah conservation to become a success, Rangarajan calls for the development of a comprehensive habitat, with blackbucks and other prey.
Dry grasslands and thorn forests are the main habitats of cheetahs. These landscapes also house other species such as the Great Indian Bustard, caracal and Indian wolf, whose numbers are declining drastically.
"More than the cheetah, we should try to conserve the grasslands. The habitat is seen as wastelands and they are given to industrial use," says Neha. "We need to have a grassland policy so that the introduction of cheetahs can also help in protecting other species of the grasslands. We should see the cheetah conservation as an ecological way to protect the whole habitat. But if the government just going to introduce cheetah in some forest, it is of no use."
"They should also be careful that there will be no social conflict since cheetahs kill goats and sheep," Rangarajan says.
Theodore Baskaran, a renowned nature writer stresses the need for vast space and prey base for cheetahs.
"A tiger or a leopard can capture their prey within a short span of time but cheetah chases its prey. Do our forests have such luxury now?" he asks.
Instead of introducing new species, he feels the government should focus on conserving existing species like wild buffaloes, snow leopards which are on the verge.
AJT John Singh, a vertebrate ecologist agrees. "Priority should be given to establish a second home for Gir lions, many of which are dying every year," he says.
Tamil Nadu connection
Records show that cheetahs have been found in Tirunelveli in south Tamil Nadu in the 19th century. This is possible because during the same period in Madurai, people have sighted the Great Indian Bustard, a dry grassland bird species.
"In Tamil Nadu, the last sighting of cheetah was in 1942. It was found in shrub forests of Thengumarahada region in Sathyamangalam," says Baskaran.
John Singh argues in Sanctuary Asia that Masinagudi range in Mudumalai Wildlife Sanctuary in the Nilgiris is a better habitat for cheetahs than Kuno-Palpur and Nauradehi.
"The Masinagudi Range of Mudumalai Wildlife Sanctuary, the Sigur Range of the Nilgiri north forest division, part of the Moyar Range of the Bandipur Tiger Reserve, the newly-established Sathyamangalam Wildlife Sanctuary, the Pinjur Range of the Chamrajnagar Wildlife Division and the Gundlupet Range of the Kollegal Forest Division should be considered before a site is finalised for cheetah reintroduction," he writes.
These landscapes lie between the Eastern and Western Ghats, and has a rich biodiversity. After removing invasive plant species like prosopis juliflora and opuntia dillenii, animal species such as Chinkara and Nilgai should be reintroduced, he urges.
"Having spent at least 20 nights in Palpur-Kuno, I would say that the Masinagudi landscape would be a much better choice than Palpur-Kuno," he opines.