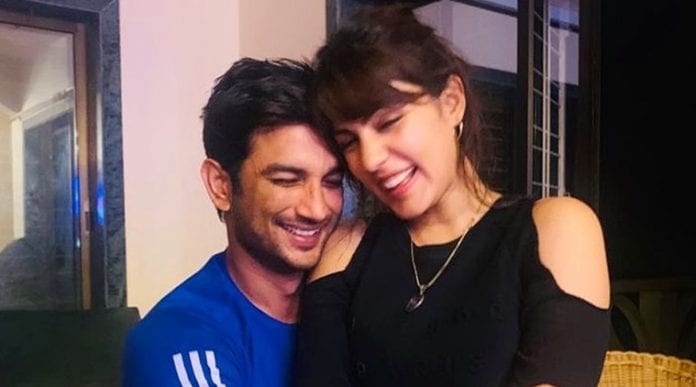 The Central Bureau of Investigation (CBI) on Thursday (August 6) named actor Rhea Chakraborty and five others in the case of the death of Sushant Singh Rajput after a probe by the Bihar Police was transferred to the CBI.
According to NDTV, sources in the CBI said the case was given to the agency's elite special investigation team, which has been investigating the case of fugitive business tycoon Vijay Mallya and the AgustaWestland chopper deal.
The CBI has charged Chakraborty and the others with alleged abetment of suicide, criminal conspiracy, theft, cheating, wrongful confinement, and criminal intimidation.
Advertisement
Sushant Singh Rajput was found dead in his residence at Mumbai on June 14.
The Mumbai Police said it was due to suicide and has questioned more than 50 people on allegations that the actor was suffering from depression and had felt sidelined because of nepotism in the Bollywood industry.
The Bihar Police too launched a probe last week after the Rajput's father KK Singh filed a complaint against Chakraborty, accusing her of transferring money from his account, mentally harassing him, and driving him to suicide. He also alleged in his complaint that Rs 15 crore was missing from his son's account.
However, the Mumbai police said it found no evidence of any financial wrongdoing by Chakraborty. She also sought to transfer the case of the complaint from Bihar to Mumbai.
The Bihar Police's case was handed over on Wednesday (August 5) to the CBI following increasing demands from politicians and the actor's family.
Ironically, Rhea Chakraborty too, who has denied all charges against her, had asked for a CBI probe last month. Breaking her silence last week, the actor said in a video released by her lawyers, "Truth shall prevail".
On the other hand, the Enforcement Directorate (ED), which investigates financial crimes, had filed a separate money laundering case last week over "suspicious transactions" in connection with the death of the Bollywood actor based on the complaint filed by KK Singh with the Bihar Police.
In what came as a notable development, sources in the ED told NDTV that money from two of the four bank accounts belonging to actor Sushant Singh Rajput was transferred to Chakraborty.
Sushant Singh Rajput had accounts in Kotak Mahindra bank, HDFC, and Standard Chartered. Money from the biggest account in Kotak and HDFC was transferred to Rhea Chakraborty, according to NDTV.
Rhea Chakraborty and her family have two properties in Mumbai's hip area, which were purchased recently. The ED has asked her to show the documents for these properties.
The actor, sources told NDTV, also had a small farm house at Pavani on the outskirts of Mumbai. He also had an apartment in Goregaon near Mumbai. The actor, who had two cars, was also paying off a car loan, sources said.