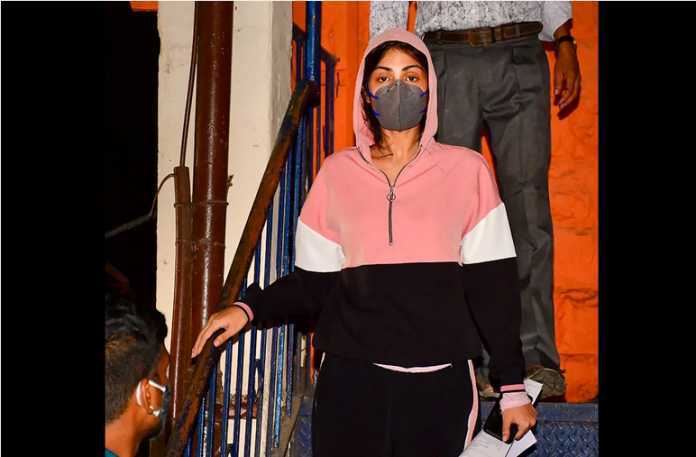 Rhea Chakraborty, the girlfriend of actor Sushant Singh Rajput, whose bail petition was rejected by a sessions court in Mumbai on Friday (September 11) has been lodged in a single cell of Byculla prison due to security reasons.
According to reports that quoted jail sources, Rhea is an immediate neighbour to Indrani Mukherjea, the chief accused in the Sheena Bora murder case.
Her cell doesn't have a cot or a fan and the only bedding the actor has been provided is a mat. Jail officials have told the media that a table fan will be allowed in her cell only if approved by a court.
Related news: Kangana directs jibes at Sonia, says 'history will remember your silence'
Rhea has been reportedly given a single room due to concerns over her safety and possible attacks by fellow prisoners as she is accused in the death of Sushant, a popular Bollywood actor.
She is guarded by two constables in three shifts round the clock.
The actor on Tuesday was arrested by the Narcotics Control Bureau (NCB) for organising drugs for her boyfriend who was found hanging at his Bandra home on June 14.
She and her brother Showik, arrested earlier, were denied bail by a local magistrate. Rhea's bail plea was turned down by a sessions court on Friday and she will stay in prison till September 22. Rhea is also facing parallel investigations by the Central Bureau of Investigation and Enforcement Directorate.
Mumbai's Byculla Jail has several high-profile inmates including Mukerjea and South African drug peddlers and had housed Dawood Ibrahim's sister Haseena Parkar in the past.