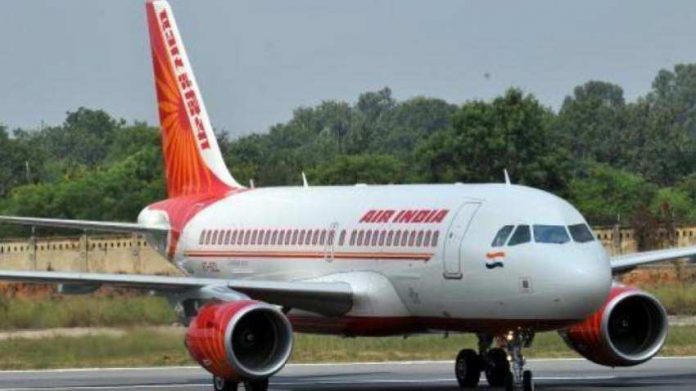 Even as national carrier Air India (AI) struggled to come out of the cascading effect of a five-hour shutdown of its check-in software, which occurred Saturday morning, twitter was awash with advice and complaints.
On Sunday, the airline said 137 services would operate on a delay of 197 minutes. Thousands of passengers were held up at various airports on Saturday as AI's passenger service system (PSS) software, which looks after check-in, baggage and reservation, did not function from 3.30 to 8.45 am due to a technical glitch.
One tweet said the airline should switch off and then on the server. "It may work," she said.
Modem switch off karke on kardo #airindia #mumbaiairport 
Some others posted pictures depicting the hardships of stranded passengers. "Systems down globally since 3 am. Must be at least 2,000 people camped in Mumbai," said another tweet.
There was some appreciation for the 'thinking on the feet' of AI staff. The hand-written boarding passes came in for praise. The tweet read, "Air India Goa trying to help passengers by issue of manual passes."
#AirIndia goa trying to help passenger by issue of manual boarding passes….. sometimes dependency on software make life hell…….
Thanks Air India Goa for smartwork ….. pic.twitter.com/bZAkBGgNXy

— Tushar Varshney (@Tushar17Nasik) April 27, 2019
There was one 'Chowkidar' Jayesh Nair who urged people to not shout. "Learn to have patience n be civilized," he said.
Don't understand why ppl throw tantrums on Airline employees when the issue was totally out their control, asking for manager, shouting n what not. Learn to have patience n be civilized. You won't spoil ur day n neither theirs

Thank u @airindiain 4 arranging breakft#airindia pic.twitter.com/7rbVhwu7w0

— Chowkidar Jayesh Nair (@jayeshnair29) April 27, 2019
The AI spokesperson said a total of 149 flights were delayed on Saturday because of the software shutdown. "Due to delay in the first sector, 137 flights are delayed by 197 minutes (average), he added." Once an aircraft is delayed in first sector, it is bound to be delayed in the second and third sectors as well. An aircraft generally goes from one sector to another during the day. For example, while Delhi-Mumbai is one sector, Mumbai-Bengaluru is another sector and Bengaluru-Chennai is the third sector.