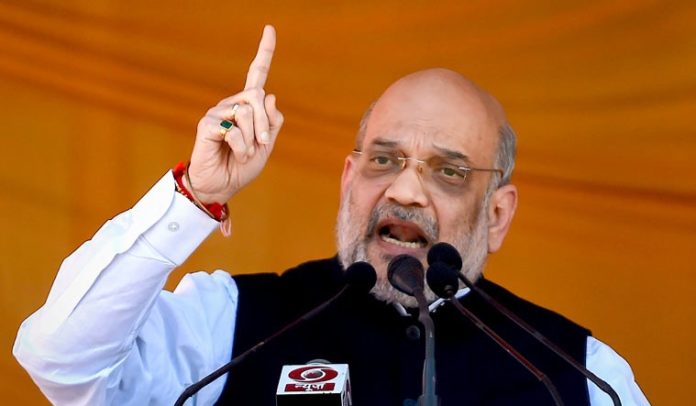 A day after Hindenberg-Adani issue figured in the Supreme Court, Union Home Minister Amit Shah on Tuesday refrained from commenting on the ongoing Adani-Hindenburg row saying that it would not be appropriate as the Supreme Court has taken cognisance of the matter. He, however, said there was "nothing for the BJP to hide and nothing to be afraid of".
#WATCH | There is nothing to hide or be afraid of: Union Home Minister Amit Shah in an interview to ANI on Congress's allegations that Adani being 'favoured' by BJP#AmitShahtoANI pic.twitter.com/WXyEAd0524

— ANI (@ANI) February 14, 2023
In an exclusive interview with news agency ANI, the Union home minister also rubbished Rahul Gandhi's "crony capitalism" allegation against the saffron party, saying: "There is no question. Nobody has been able to level such an allegation against the BJP to date. During their (Congress) era, agencies, be it CAG or CBI, registered cases taking cognisance of corruption. There were scams to the tune of Rs 12 lakh crore."
Also read: Adani row: Rahul launches blistering attack on Modi govt in Lok Sabha
Shah also hit out at the Opposition parties over claims that the ruling BJP uses central investigative agencies like the Central Bureau of Investigation and the Enforcement Directorate to harass and intimidate opposition leaders.
'We have not captured courts'
"Why don't they go to court… When Pegasus (allegations the government used an Israeli-developed software to spy on the phones of its critics) issue was raised, I had said 'go with proof to the court'… but they didn't," he said. "They only know how to create noise. Court toh humaare kabze mein nahin hain (We haven't captured the courts)," Shah said.
Shah, who was touring the poll-bound state of Tripura two days before the state goes to polls, said the BJP has ushered in positive politics of development and progress in Tripura. The Prime Minister, he said, has put an end to the feeling of alienation that had grown in the North-East and visited the area "51 times during the last eight years".
Integration with North-East
"The biggest thing that the Prime Minister has done is Mann ki doori ko samapt kar diya (put an end to the feeling of alienation between the people of the North-East and the rest of India). The Prime Minister himself has visited the Northeast 51 times during the last eight years. Since Independence, no prime minister has come here so frequently. It has been made compulsory for at least one union minister to visit the region every 15 days," Shah asserted.
"There is peace in the North-East today. There were numerous militant organisations. We have finalised agreements with many such organisations," he said.
Poll prospects
On BJP's poll prospects in the north-eastern states, Shah said that a false narrative against BJP was being spread that the region will lose its identity and cultural heritage if the party came to power. "The media used to spread rumours that if the BJP comes to power, the identity and languages of the North-East would be finished. However, it has been seen that since PM Modi came to power local languages have been strengthened," he said.
Also read: Tripura facing 'triple trouble', says Amit Shah; seeks vote for double-engine growth
On the controversial BBC documentary on Narendra Modi, Shah said, "The truth emerges despite a thousand conspiracies around it. They are after Modi since 2002. But every time, Modi Ji comes out stronger & more popular."
On holding of elections in Jammu & Kashmir, he said a call on the timing of elections will be taken by the Election Commission. He also said there has been improvement in the situation in Jammu and Kashmir and terrorism-related figures were at their lowest.
"See all the figures, there is a lot of change in Jammu and Kashmir," he asserted.