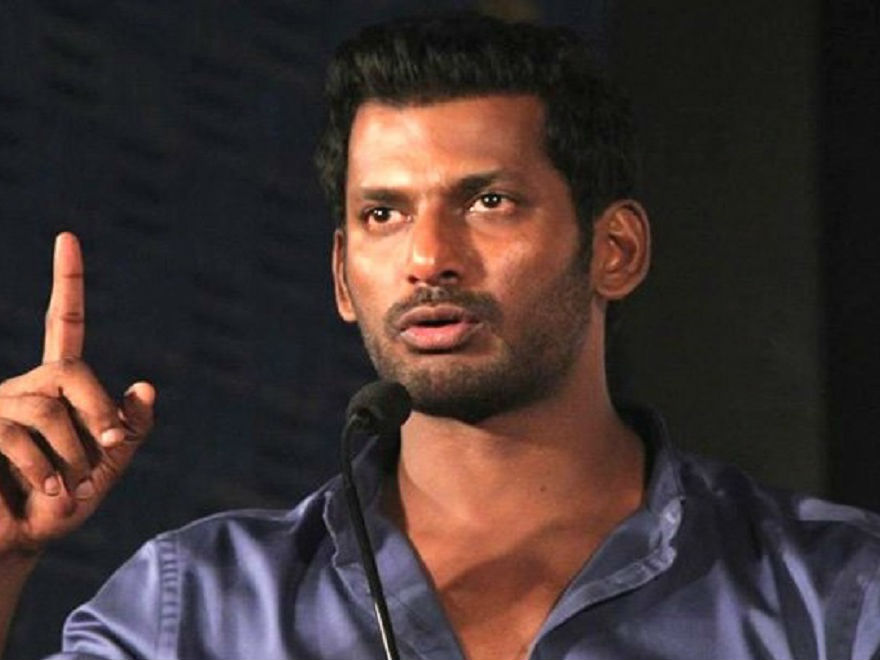 PM to set up panel to look into issue of simultaneous polls: Rajnath
Prime Minister Narendra Modi will set up a committee for giving "time-bound" suggestions on the issue of one nation, one election, Defence Minister Rajnath Singh on  Wednesday (June 19). Addressing mediapersons after the all-party meeting on the issue, Singh said most parties supported the idea of holding simultaneous polls to Lok Sabha and state assemblies. He said though parties such as the CPI and the CPI-M had "difference of opinion" on how the exercise of joint elections will be held, they were "not opposed (to the idea)". Asked about the composition of the proposed committee, Singh said the prime minister will take a call.
Also read: Law panel recommends tough legal framework to hold simultaneous polls
Congress to skip all-party meet on simultaneous polls
The Congress will skip the all-party meeting convened by Prime Minister Narendra Modi on the one nation, one election issue as it is opposed to the idea of holding simultaneous Lok Sabha and assembly elections, sources said on Wednesday. The decision was taken at a meeting of the party's top leaders in the Parliament after consultations with various other parties.
Also read: Holding simultaneous polls anti-federal, anti-democratic, say CPI(M)
First time in history, Italy's Rai1 to telecast a women's football match
Italian national broadcaster Rai1, for the first time in history, would telecast a women's football world cup match, on Tuesday (June 19) at 9 PM GMT+2. After looking at the 3 ½ million plays for team Italy's debut match against Australia and 3 million for the race against Jamaica, the channel would broadcast their match against Brazil. Other than winning the FIFA Women's World Cup, this has also been a goal for the Italian athletes and football.
Nadigar Sangam polls stayed, members' disqualification under scanner
The proposed Nadigar Sangam polls has been stayed by authorities pending inquiry into alleged discrepancies in the list of members with voting powers. South India Film Artistes Association (SIFAA), popularly known as Nadigar Sangam, had recently announced polls for June 23. However, the South Chennai district registrar R Ravindran stayed it following a complaint by 61 members who said they had been moved from professional category to the non-professional category in 2015, soon after office-bearers President Nasser, General Secretary Vishal, Treasurer Karthi took charge after the then polls.
Centre should bring in law to protect faith of Sabarimala devotees: Kerala govt
The Communist Party of India (Marxist) -led [CPI(M)] Left Democratic Front (LDF) government in Kerala on Wednesday demanded that the Centre bring a law to protect the faith of Lord Ayyappa's devotees visiting the hill shrine in Sabarimala, which was ordered by the Supreme Court last year to open its doors to women of all age groups. The state government's demand comes in the backdrop of Kollam MP N K Premachandran moving a private member's bill in the Lok Sabha against women's entry into the Lord Ayyappa temple. The bill is likely to come up this week in the Lok Sabha.
Telangana jail FM airs prisoners' 'mann ki baat'
The day begins at 6 am with devotional songs followed by announcements, music, educational programmes, motivational speeches, lectures by guests and ends at 9 pm, but not before playing some popular Telugu and Hindi chartbusters. No, this is not the daily schedule of one of the many FM radios operational in Hyderabad. These are the programmes aired on FM radio facility launched at Sangareddy district jail in Telangana recently. Aptly named 'Antarvani' (inner voice), the FM is offering a platform to the prisoners to explore their creativity by turning Radio Jockeys (RJs), share their thoughts and also entertain and educate their fellow prisoners.
Shikhar Dhawan ruled out of WC due to fracture; gets replaced by Rishabh Pant
Indian batsman Shikhar Dhawan on Wednesday (June 19) was ruled out of the ongoing World Cup due to a thumb fracture and was replaced by wicketkeeper-batsman Rishabh Pant. The Indian batsman is not in a position to recover in time for the remaining four games of the tournament. It is being said that he will take more than two weeks to recover. Earlier, assistant coach Sanjay Bangar said, "We will take at least 10-12 days to take a call on Shikhar's condition. We don't want to rule out a precious player like him."
From bahaar to bimaar, how Nitish Kumar let Bihar's children down
In the 2015 elections, Patna's roads were adorned with the promise of a Bihar spring with some clever alliteration. "Bihar main bahaar ho, Nitishe Kumar ho," the Janata Dal (United) prophesied in its poll campaign. Four years later, the promise of a state in bloom has been replaced by the image of a fertile ground for a mysterious illness that's killing children in large numbers. Instead of the promised 'bahaar' (bloom), it has reclaimed the 'bimaru' (ill) tag that once made it part of an unfortunate club of north Indian states. Over the past few weeks, 112 children have died in Bihar's Muzaffarpur, the state's fourth populous city known for its aromatic and succulent lychees. All of them fell to acute encephalitis—swelling in the brain—after complaining of fever and rapid fall in glucose levels in the blood.
Also read: Bihar death toll climbs to 113 in Muzaffarpur
Air India likely to ban pilots from bringing their own food on plane
Air India is likely to ban pilots from bringing their own food on board an aircraft, according to senior officials, in the wake of an altercation between a captain and a cabin crew member. The incident took place on Monday when the captain and the crew member got into a heated argument after the former allegedly asked the latter to clean his tiffin after finishing his meal.
Maharashtra does away with gender stereotypical books
Generations of school students have grown up with textbooks having the image of a mother cutting vegetables in the kitchen, while the father reads a newspaper, but this will now change in Maharashtra. Keeping up with the changing social structure, Balbharati, the state curriculum board, has changed many of its illustrations and texts to uphold gender equality and portray women in a more progressive light, officials said. The revised textbooks aim to do away with gender stereotypes, they said.
Karnataka Cong dissolved; state chief, working prez retained
Amid growing rumblings in the Karnataka Congress, the grand old party dissolved its unit in the southern state on Wednesday, while retaining its president and working president. "The AICC has decided to dissolve the present committee of (the) Karnataka Pradesh Congress. The president and working president remain unchanged," a statement issued by AICC general secretary (organisation) K C Venugopal said.