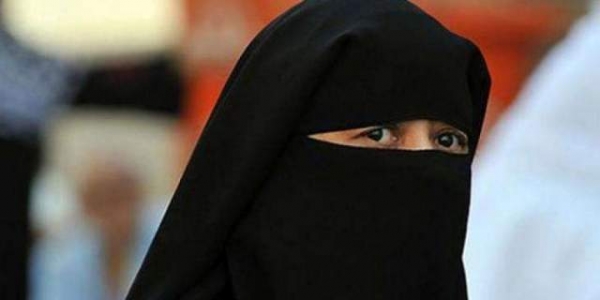 Odisha braces for Fani; IMD predicts wind speed of 170-180 kmph
A day before dreaded cyclonic storm Fani, described by the IMD as an 'extremely severe cyclonic storm,' is expected to make landfall between Gopalpur and Chandbali, Odisha is all braced to prevent any eventualities. According HR Biswas, director of the Regional Meteorological Centre in Bhubaneswar, the latest location of the cyclone is 71 degrees North and 84.8 degrees East. It is located 320 km south of Puri, as per the latest recording at 2.30 pm on May 2. With the cyclone predicted to acquire speeds of 170-180 kmph after landfall, the department predicts heavy rain from the night of May 2 to May 3. The districts of Puri, Jagatsinghpur, Balasore, Bhadrak, Kendrapara, Ganjam, Khurda, Jajpur, Nayagarh, Cuttack, Gajapati, Mayurbhanj, Dhenkanal and Keonjhar are likely to be hit.
The 'key' that 'unlocked'  United Nations Masood Azhar decision
A series of disparate, yet related, developments appear to have led to the United  Nations Security Council designating the Pulwama attack mastermind Masood Azhar as a terrorist. The key to the decision was a meeting on April 28 between Pakistan Prime Minister Imran Khan and Chinese President Xi Jinping in Beijing.  Though reports, quoting the two leaders, merely said the talks centred on Indo-Pakistan relationship and did not specify Azhar's issue at the UNSC,  Imran Khan most likely gave the green signal to China to drop its hold and allow the chief of the Jaish-e-Muhammad to be designated a terrorist. The Chinese too were under pressure from the movers of the UNSC resolution – the US, UK and France – besides Indian persistence.   On April 22,  Indian foreign secretary Vijay Gokhale had met Chinese Foreign Minister Wang Yi in Beijing on the issue.
Kerala Muslim education group bans face-covering dress on its campuses
A Muslim educational group in Kerala has banned its students from covering their faces with any attire on the campuses of its institutions. The Kozhikode-based Muslim Education Society (MES), a progressive group which runs several educational institutions, including professional colleges, issued a circular urging its students not to attend classes wearing any face-covering attire. While the dress code mentioned in a circular triggered opposition from orthodox Muslim organisations and scholars, the MES maintained that covering women's faces was a new trend and had not been in practice in the community in the state earlier.
PMK leader murder: NIA raids premises of Islamic outfit in TN
The National Investigating Agency (NIA) on Thursday (May 2) carried out raids at premises of Social Democratic Party of India office and Popular Front of India offices in Trichy and Kumbakonam in Tamil Nadu and neigbouring Karaikal in connection with the murder of a PMK functionary in Thanjavur district in February, police said. V Ramalingam was allegedly killed after he questioned some people about religious conversion in the area. The NIA team also conducted inquiries with members of the outfit here as part of the investigation into the murder of the PMK activist by a gang near Kumbakonam.
TN govt announces total cash incentive of ₹15 lakh to two athletes
The Tamil Nadu government on Thursday (May 2) announced a total cash incentive of ₹15 lakh to state-based athletes Gomathi Marimuthu and Arokia Rajiv for winning gold and silver in the Asian Athletics Championship held at Qatar recently. Palaniswami said the state government often provides incentives to sports person's winning international laurels. "On that basis, I have directed that sum of ₹10 lakh shall be provided to Gomathi Marimuthu, who won gold, and ₹5 lakh to Arokia Rajiv,for clinching silver" in the Asian Athletics Championship, he added.
Scientists crack genetic code to develop high-yield chickpea
In a major breakthrough, a global team of scientists, led by the Hyderabad-based International Crops Research Institute for the Semi-Arid Tropics (ICRISAT), have successfully completed genome sequencing of chickpea (Bengal gram or chana) to identify genes for tolerance to drought and heat. This is significant on several counts. The complete genome sequencing of multiple varieties of chickpea, grown in different countries, will help identify the genes that are tolerant to drought and heat. This will pave the way for genomics-assisted breeding to make the Indian variety more drought-resistant to increase the production and productivity of this protein-rich pulse.