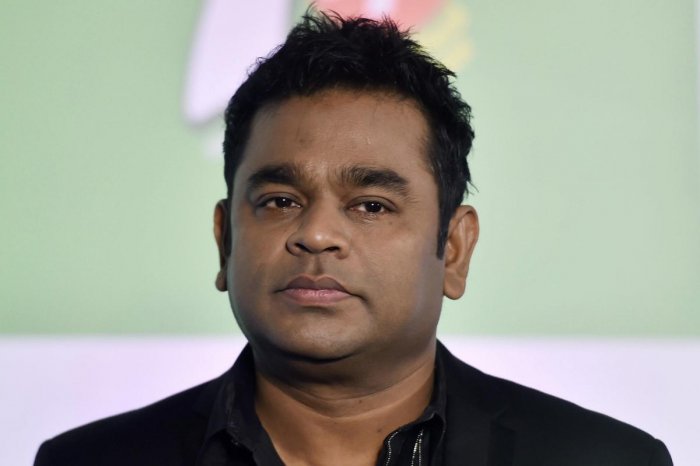 A day after tweeting on language, AR Rahman talks about autonomy
At the glittering Oscars ceremony in Hollywood, AR Rahman preferred to describe his joy in Tamil. In a self-effacing style typical of him and, arguably of south Indians, he said in Tamil that all the glory goes to the Almighty — a reference to a Quranic injunction as said in Tamil.
Rahman may roam the world, enthrall audiences there and fuse their music with his, but he always returns to take his place as Mozart of Madras. On Tuesday (June 4), he chirped, "AUTONOMOUS". He had linked his tweet to the appropriate page in the Cambridge English Dictionary that gave the meaning of autonomous as "independent and having the power to make one's one decisions; an autonomous organisation, country, or region is independent and has the freedom to govern itself; an autonomous region/province/republic/council."
AUTONOMOUS | meaning in the Cambridge English Dictionary https://t.co/DL8sYYJqgX

— A.R.Rahman (@arrahman) June 4, 2019
Coming a day after tweeting his happiness that the Centre had removed the compulsory element in its three language policy, Twitterati were speculating if this was another political remark. With Tamil Nadu standing out in the Lok Sabha elections by not voting for Narendra Modi, there has been some talk of greater autonomy in the state.
Also read: Beautiful solution: Rahman tweets after Centre tweaks education draft
On June 2, Rahman took to Twitter to commend the Centre's backtracking on its proposal to make Hindi learning compulsory in non-Hindi speaking states. "Beautiful decision. Hindi is not compulsory in Tamil Nadu. The draft [new education policy] has been edited," he wrote.
அழகிய தீர்வு ??? "தமிழகத்தில் இந்தி கட்டாயமல்ல… திருத்தப்பட்டது வரைவு!"

— A.R.Rahman (@arrahman) June 3, 2019
In 2017, Rahman did a re-imagination of his hit song Urvasi Urvasi, 23 years after it was first released in 1994 in the movie Kadhalan. He asked his followers on Facebook to suggest new contemporary 'charanams' (the last portion) for the song. "Feel free to contribute… Of course please do leave out and avoid any reference to Hillary Clinton, Donald Trump or the currency situation [demonetisation] for now and try to come up with something interesting; humorous in the same scaling of the original Tamil version…," Rahman said in a post.
Rahman's disclaimer was disingenuous. His new "charanam" eventually did talk about all those things he had forbidden. The lyrics were as follow, "Hillary Clinton thoathu poanaal, take it easy policy (What if Hilary Clinton loses, take it easy policy). Donald Trump president aanaa, take it easy policy (What if Donald Trump becomes the President, take it easy policy). Ayinooru rubaa sellaa poanaa, take it easy policy (what if ₹500 is not valid anymore, take it easy policy). Aayiram rubaa sellaa poanaa, take it easy policy (what if ₹1,000 is not valid anymore, take it easy policy)."
But, wait! The composer has not been averse to praising Modi. On the day of results (May 23), he congratulated Narendra Modi. "Congratulations @narendramodi Ji & @BJP4India for winning the LokSabhaElections2019⁠. Looking forward to a miraculously progressive united India," he said.
Thank you @arrahman. Will leave no stone unturned in building an India that is strong, prosperous and progressive. https://t.co/vEAycwWd3T

— Narendra Modi (@narendramodi) May 24, 2019
And Modi shot right back, "Thank you @arrahman. Will leave no stone unturned in building an India that is strong, prosperous and progressive."