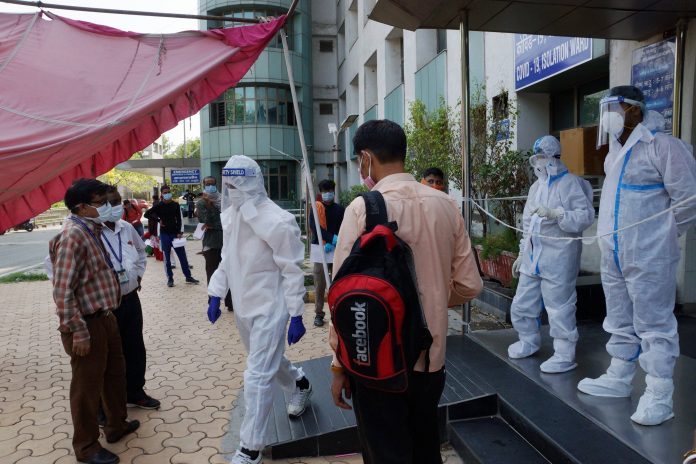 The fall in active COVID positive patients is a positive news, indeed. The all-India count of active cases is three lakh less than the peak that was achieved in the middle of October.
The fall in numbers on Wednesday (October 21) was one of the biggest since March. About 56,000 new cases were detected while about 80,000 patients had recovered. The total number of active cases as on Wednesday stands at 7.15 lakh. At its peak, it had crossed the 10 lakh mark, The Indian Express reported.
Maharashtra, which has consistently remained the biggest contributor to corona statistics right from the beginning, has also contributed the most to the decline in number of active cases. Maharashtra's active count stands at 1.6 lakh, as against 3 lakh at its peak.
India's Covid statistics: the points some people will not remind you everyday,

Recovery rate: 88.6%
Active cases: 749973
Total cases/1M pop: 5493
Deaths/1M pop: 83 (read that again)

Source: Worldometer.

Believe it or not, our fight has been strong. #IndiaFightsCOVID19

— Ayona Mitra (@AyonaMitra) October 20, 2020
In relative terms, the biggest drop has happened in Andhra Pradesh which has seen its active cases go down by almost 70 per cent in the last one and a half months. The state had more than one lakh active cases in the first week of September, which has steadily come down to just about 32,000 now.
Andhra Pradesh is adding less than 4,000 cases every day for the last one week, a significant change from the time it was consistently reporting over 10,000 new infections every day, The Indian Express reported.
All states have reported significant drop in active cases except Delhi and West Bengal. Even Kerala, which has seen a sudden spike of late, has seen a marginal drop in active cases count last week.
Related news: India's COVID-19 recoveries exceed active cases by over 48 L
Delhi has seen an upward trend with almost 4,500 new cases a day, while West Bengal is adding between 3,000 and 4,000 cases a day.
On Wednesday, Kerala was the largest contributor of new infections in the country. The state reported over 8,300 new infections on Wednesday, slightly more than Maharashtra.
Kerala has over 93,000 active cases right now, more than any other state barring Maharashtra and Karnataka.
India's total count of people with infection crossed 77 lakh mark on Wednesday. The United States is still on top with over 81 lakh infections till Wednesday. The US is currently contributing more cases every day than India.