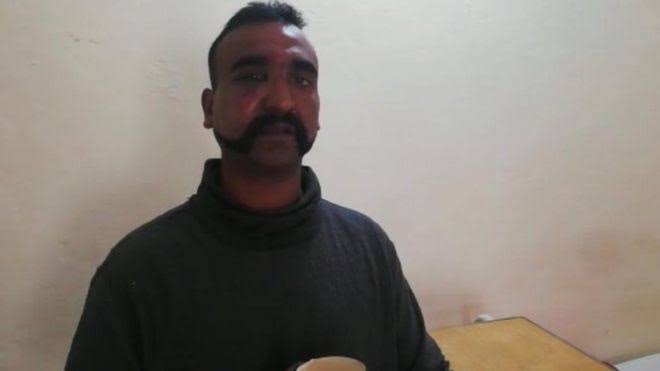 How Pakistan undid its 'goodwill gesture' with Abhinandan video
A little before Indian Air Force pilot Abhinandan Varthaman crossed the Attari-Wagah border around 9.20pm on Friday, Pakistan released a video to its media at 9pm. It is now being reported that the Wing Commander's return was delayed by about three hours from the scheduled time, as he was made to record the video statement by Pakistan authorities before he was allowed to cross the border, PTI has reported.
The video shows Abhinandan saying that he crossed the Line of Control (LoC) to "find a target", but his fighter jet was shot down. He is also shown targetting the Indian media, calling it out for its biased and exaggerated reporting.
"The army personnel saved me from the mob. The Pakistani army is very professional and I am impressed by it," he is seen stating in the video, which appeared to be heavily edited and had at least 17 cuts.
The Pakistan government later took down the video from its official Twitter account Radio Pakistan, after facing severe backlash from various quarters.
"So called 'peace gesture' ends with a distasteful video of Wing Commander Abhinandan shot by Pakistani authorities when he was a prisoner. A total violation of the Geneva convention but par for the course in Pakistan. Please do not share this propaganda video," journalist Nidhi Razdan tweeted.
Journalist Snehesh Alex Philip tweeted: "Satisfied that Abhinandan is back. But so pathetic that he was forced to say things under Pakistan military custody. Pakistan Army violated all norms in doing so. The little over one minute video has multiple jerks which show cuts."
Several social media users echoed the sentiment. "Do not share the Pakistan propaganda video of our hero Abhinandan. It is sent out with a purpose. It is psyops. Be careful. Let us all be one," said Twitter user Ashu.
IAF pilot Abhinandan Varthaman spent less than 72 hours in Pakistani captivity after his MiG-21 Bison fighter went down on Wednesday. The Pakistani government's decision to return the pilot marked a dramatic shift in mood after the two countries engaged in an aerial clash on February 27, with many Indians praising Pakistan Imran Khan's decision. The latest video, however, is likely to undo the "praises" Khan earned in the past few days.