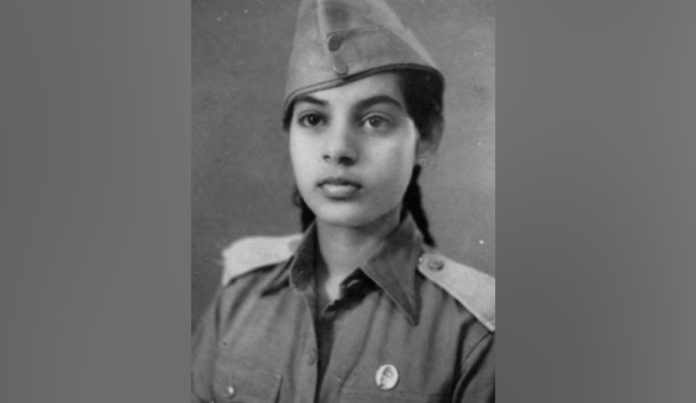 "You are no longer my daughter, but India's daughter… and Netaji's soldier will hold a gun in her hand, not a flower." These words were said by Sati Sen Sahay in 1945 as her seventeen-year-old daughter prepared to go off to war. Bharati 'Asha' Sahay, also known as Asha-san, was about to join one of the world's first all-women's armed military units — the Rani of Jhansi Regiment of Netaji Subhas Chandra Bose's Indian National Army (INA).
What propelled a teenager to give up the comforts of home and join a war that had already killed millions? How did a mother, smashing all gender norms of the time, bless her daughter as she transformed into a sprightly soldier rather than a docile wife?
A family of nationalists
To understand Asha-san, we must understand her parents. Asha-san was born in Kobe, Japan — the country her parents moved to after the failure of Mahatma Gandhi's non-cooperation movement — in 1928. Her mother, Sati, was a student of Gurudev Rabindranath Tagore at Santiniketan; she was a staunch nationalist, values she absorbed from her mother, Urmila Devi, and her aunt, Basanti Devi, sister of Deshbandhu Chittaranjan Das.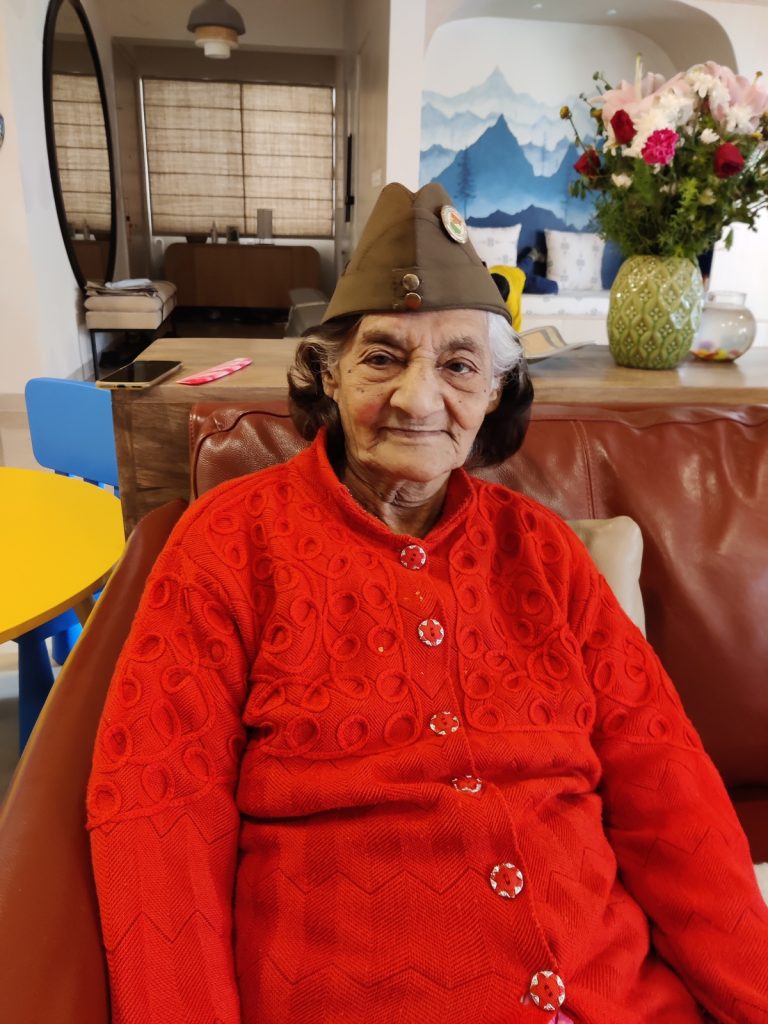 Urmila Devi and Basanti Devi were among the first women in Bengal to lead demonstrations against the British and court arrest. Similarly, Asha-san's father, Anand Mohan Sahay, was a nationalist who worked closely with leaders such as Dr. Rajendra Prasad, Mahatma Gandhi, and Rash Behari Bose. He helped set up several branches of the Indian Independence League across Asia, which became a central network for the INA. He later served as a minister in the cabinet of the Azad Hind Government.
Also read: Caste subjugation: How we deny dignity to hereditary Bharatanatyam dancers
Meeting Netaji in Tokyo
In Japan, the Sahays made it a point to integrate with their host country — from the clothing, they wore to the food they ate to the language they spoke. Asha-san and her siblings grew up studying in traditional Japanese schools, imbibing Japanese values of respect, collectivism, and intense patriotism. As Japan suffered from severe shortages of food and supplies, they suffered. Japan, like India, was also a conservative, patriarchal society. But somewhere the Sahays made their own rules — perhaps inspired by the progressive ideals of Netaji.
They genuinely believed in religious unity and gender equality. For example, their second daughter was named Riziya by their close Muslim friends, the Futehallys. All the children — regardless of gender — were educated equally and were taught to speak their minds. In June 1943, Asha-san met Netaji in Tokyo for the first time and requested his permission to join the Rani of Jhansi Regiment with Riziya; Netaji, looking at the delicate physiques of the two sisters, had his doubts, but Asha-san did not hesitate to challenge him: "We can fight. We can also die for our country."
An extraordinary life
At the Rani of Jhansi Regiment training camp in Bangkok, Asha-san and her comrades learned how to use machine guns and bayonets; they were taught to drive trucks and trained in guerrilla warfare. There was no difference in the training they received from the male members of the INA. And that is the beauty of the progressive ideals of the leaders of the Azad Hind Government. They fiercely believed in equality and were willing to challenge age-old barriers and stereotypes. For them, the unity of India — above differences of gender, religion, caste, and creed — was most important.
Also read: A rose to every smoker: How panchayat women made a Karnataka village tobacco-free
Asha-san is now 95 years old. She has lived an extraordinary life and has been a witness to some of the most dramatic moments of recent history. In her author's note to The War Diary of Asha-san: From Tokyo to Netaji's Indian National Army (HarperCollins India), she has written, "Nothing I have done would have been successful without the blessings of my parents. Our parents are truly another form of the Almighty. If the generations after can understand this truth, I will consider my labours fruitful."
We are, some would say, our parents.