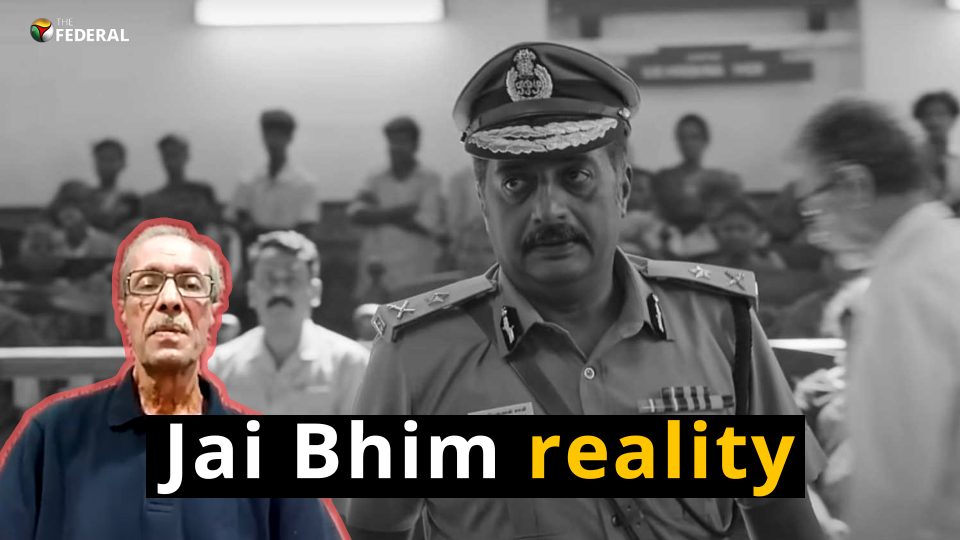 Jai Bhim: IG Perumalsamy says some communities think they are superior
Some communities think they are superior to others, former Inspector-General of Police (IG) Perumalsamy tells The Federal.
In an exclusive interview with Harish Upadhya, the officer tasked by the Madras High Court in 1990s to investigate the death of Rajakannu, a tribal man, opens up about the system and its deficiencies. He says some officers are plainly 'arrogant' once they don the uniform. The former IG says senior officers are duty-bound to monitor such errant cops and reprimand them even at the slightest deviation from norms, be it handling of the accused or even people who visit police stations for routine work.
The comments come in the wake of Tamil film Jai Bhim, a Suriya-starrer, releasing to critical acclaim on streaming platform Amazon Prime.
Justice K Chandru (who was then a lawyer) had ascertained that Rajakannu had died of police torture even as the body was found in a field. The police brutality in Vriddhachalam, which resulted in the death, is the key aspect of the story.
Watch the complete interview here: