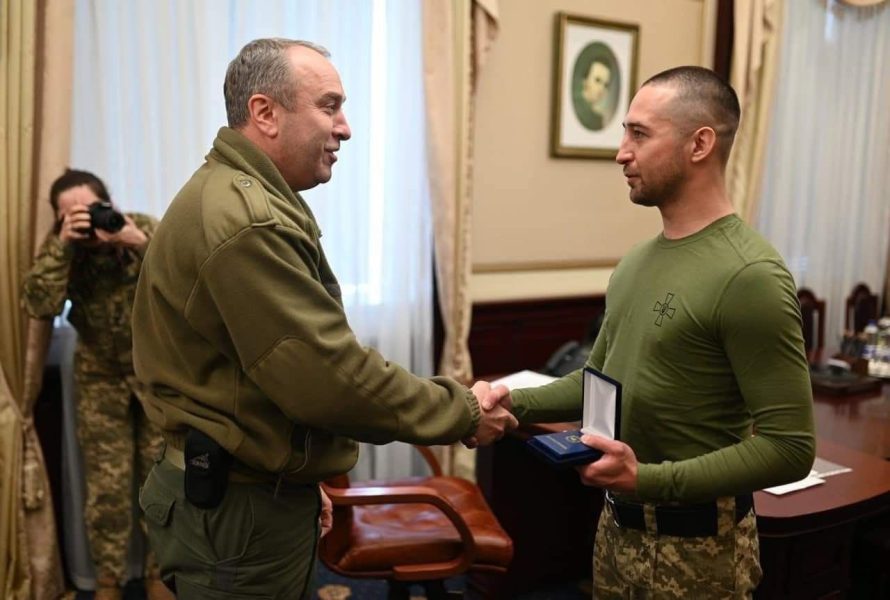 Ukraine gives medal to Snake Island soldier who defied Russian warship
The Ukrainian military has given an award to the Snake Island soldier who refused Russian orders to surrender in the early stages of the invasion and whose tirade became a rallying cry for the country.
Also see: The Federal's Full Coverage of the War in Ukraine
"Roman Hrybov, the author of the famous 'Russian warship, go f*** yourself' phrase, returned from Russian captivity to his native Cherkasy region. Glory to the Hero!" the defence ministry said in a statement.
The postage stamp named "Russian warship, go f**k yourself!" will appear in🇺🇦. The sketch by artist Boris Groh received the most votes and will soon be published by Ukraine's state postal company.
🇺🇦✌️#StandWithUkraine#StopRussianAgression pic.twitter.com/ByYAzw2tYq

— Emine Dzheppar (@EmineDzheppar) March 12, 2022
Earlier this month Ukraine chose the image for a new postage stamp called 'Russian warship, go f*** yourself!' to boost the morale of its troops and win the PR battle against invading Russian forces.
First Deputy Foreign Minister Emine Dzheppar announced the stamp commemorating the Snake Island incident in which 13 border guards stationed on a roughly 40-acre rocky island about 300 kilometres west of Crimea refused to surrender to the Russians. They were then attacked, and thought killed.
President Volodymyr Zelenskiy announced he would posthumously award all the soldiers the Hero of Ukraine award. It was later reported that the soldiers were in fact alive.