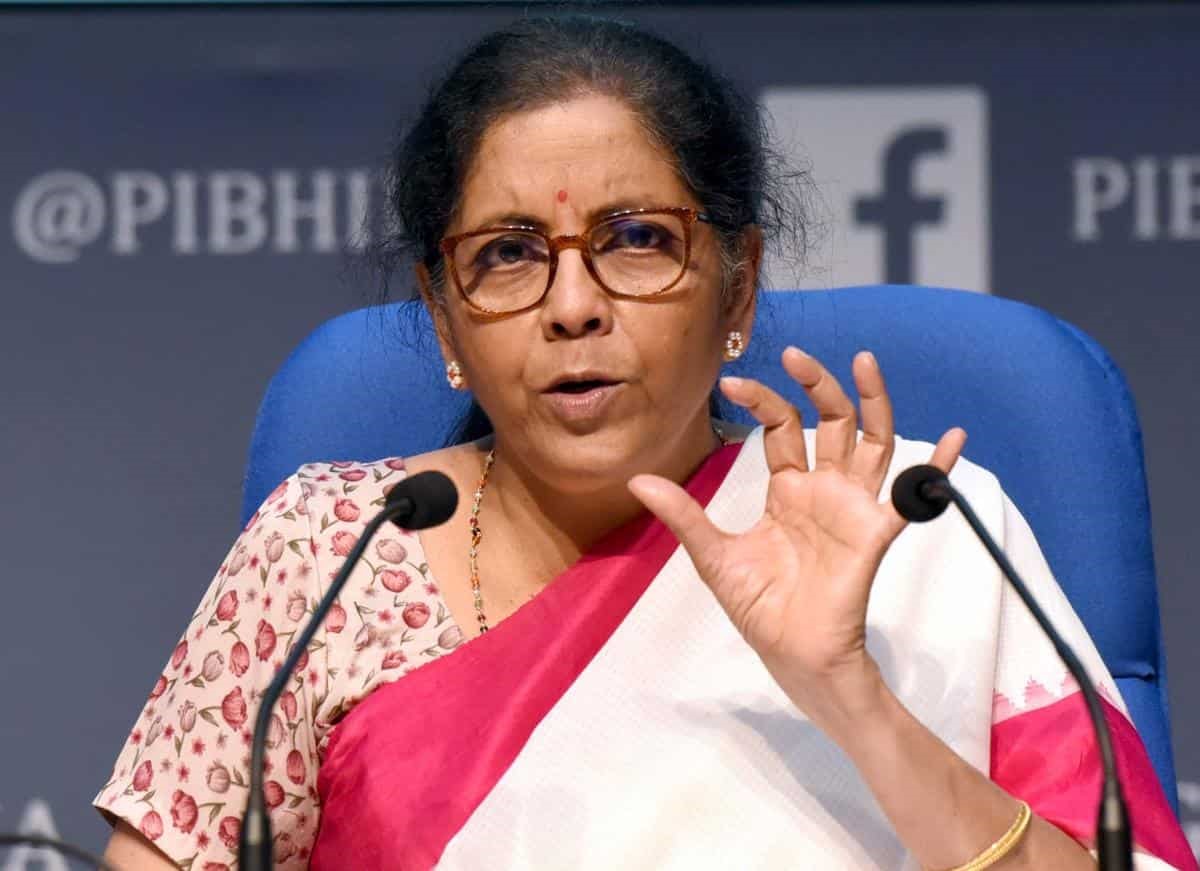 'RBI has clarified': Sitharaman slams Chidambaram for remarks on ₹2,000 note withdrawal
Union Finance Minister Nirmala Sitharaman on Monday (May 29) lashed out at Congress leader P Chidambaram for his remarks on the withdrawal of the ₹2,000 currency note, while stating that casting aspersions on matters of this nature does not augur well with the former finance minister.
Chidambaram, a former finance minister, on Monday said the introduction of ₹2,000 note and its subsequent withdrawal have cast doubt on the integrity and stability of the Indian currency. He also said key economic indicators are pointing downward and there is low confidence that the economy will reach the high growth path.
Also read: Junking of ₹2,000 currency notes will be non-disruptive: RBI governor
Responding to his criticism, Sitharaman while addressing reporters in Mumbai said the Reserve Bank of India (RBI) has already explained the rationale behind its decision to stop minting the ₹2,000 note.
The RBI on May 19 announced the withdrawal of ₹2,000 notes from circulation and asked people to deposit or get them exchanged in banks by September 30.
"To cast aspersions on the matters of this nature, currency, decision of the central bank does not augur well with someone who was with the (finance) ministry," Sitharaman said.
"The (UPA) government lasted for 10 years, in which for a large part he was finance minister. There were several questions we had raised in Parliament and we never had a substantial answer for them," she said.
Also read: Most of the withdrawn ₹2,000 currency notes expected to return by Sep 30: RBI governor
"I would think it is better for all of us to understand the situation and provide observations which are commensurate with the office he had held and not be frivolous about commenting and judging it," Sitharaman said.
When asked about the decision to discontinue the ₹2,000 currency note, Sitharaman said, "The Reserve Bank of India has come up with a clean note policy. After the note ban, there was need for remonetisation (for introducing ₹2,000 currency note). The RBI has explained it. The lifespan of the current currency note has been achieved hence the notes are withdrawn from circulation."
"Currency is a sovereign business of the government and the decision on withdrawal of notes is taken by the central bank," she said. The Union government as well as the RBI are following the processes duly, she added.
Watch | "Modi govt should have a policy on currency management" | Capital Beat
The finance minister also rejected the Congress' claim that it wants to repeat its victory in Karnataka polls in other parts of the state. She said, "It is not like an experiment successful in one state will be equally successful in other states. Congress needs to look into its own matters."
Responding to a query on inflation, Sitharaman said, "The inflation data indicates that it is already 4.8 per cent. The wholesale price index is closer to negative territory."
(With inputs from agencies)