The state-owned hospitals in Hyderabad are emerging as COVID-19 hotspots with several doctors and paramedical staff testing positive for the virus over the last few days.
With six more post-graduate medicos and doctors from Osmania Medical College (OMC) and seven health care workers from Nizam's Institute of Medical Sciences (NIMS) testing positive on Wednesday (June 3), the total number of COVID-19 cases among healthcare professionals has gone up to 23. Both the institutions are run by the state government.
Four cardiologists and three technicians at NIMS Cath lab have tested positive, triggering panic at the multi-specialty hospital. An emergency meeting of the heads of departments was held to chalk out the next course of action, the hospital sources said.
Advertisement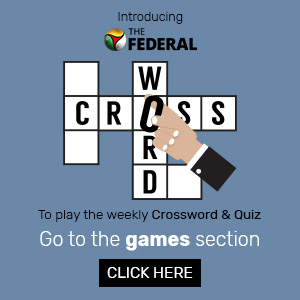 The samples of over 80 staff members of the prestigious hospital have been sent for testing. The contact tracing of patients, who were treated by the four cardiologists in the last couple of weeks, is being carried out.
Meanwhile, as a precautionary measure, the recovered patients in other departments are being discharged and sent home.
PG Medicos test positive
A total of 12 post-graduate doctors from Osmania Medical College have tested positive for coronavirus including four gynaecologists. The results of 170 samples taken from other PG students are awaited.
A canteen worker in the mess, who came in contact with doctors at the Petlaburj Government Maternity Hospital, was suffering from cold and fever. But he came to work despite the symptoms, and this spread the infection among the PG students, according to sources at OMC.
The worker tested positive on May 29. Eventually, the post-graduates started showing symptoms. He is now undergoing treatment at Gandhi Hospital.
RELATED NEWS: Woman claims COVID-19 positive husband missing, hospital says cremated
"The ICMR guidelines for testing healthcare workers are frequently not being followed. Asymptomatic direct or high-risk contacts of a confirmed case have to be tested on day five and 10. But that is not happening," a PG Medico said, requesting anonymity.
The Telangana government is already facing flak for its poor testing.
The student said the isolation ward in Osmania General Hospital looks like a normal general ward as no guidelines are being followed. "Suspected and positive patients are mingling with each other. Due to this, there is rise in cases and extreme exposure of healthcare workers," he said.
The Telangana Junior Doctors Association (TJUDA) has approached Director of Health and Medical Education Dr K. Ramesh Reddy and sought regular screening of healthcare workers.
They also demanded that sufficient personal protection equipment and N-95 masks must be provided to all. They have also appealed for more testing of healthcare workers as this incident has shown how vulnerable they are.
TJUDA has also requested that pregnant healthcare workers must be exempted from COVID-19 duties. The post-graduates and junior doctors say there is a dire need to ramp up testing, and enforce strict containment measures to limit the exposure of healthcare workers. They have demanded a head-on approach to testing and tracing to control the situation.
RELATED NEWS: Playing with fire: Telangana 'tests negative' in COVID-19 testing
All the 296 medicos staying in Osmania Medical College hostels have been screened for the coronavirus. They provide services at 10 hospitals which come under the jurisdiction of the OMC.
The OMC authorities have since shut down the reading room as a precautionary measure and asked medicos to use Personal Protection Equipment (PPE) kits while examining the patients.
The increasing COVID-19 cases have triggered panic among students at a time when they were preparing for the final examinations of their PG courses. The TJUDA has demanded that the examinations be postponed.