The number of confirmed coronavirus cases touched 4,71,841 and the death toll climbed up to 14,894 on Wednesday (June 24) as Delhi with 70,390 cases surpassed Mumbai as the worst-hit city in the country, according to covid19india.org.
As of 9 pm on Wednesday, about 2,71,255 patients have recovered or discharged after being treated for the highly contagious infection while the number of active cases in the country rose to 1,86, 584 and over 73,52,911 samples were tested.
According to the data given by the Union health ministry, the country saw the highest single-day jump of 15,968 COVID-19 cases and 465 fatalities, taking the infection tally to 4,56,183 and the death toll to 14,476, as of 8 am on Wednesday.
Advertisement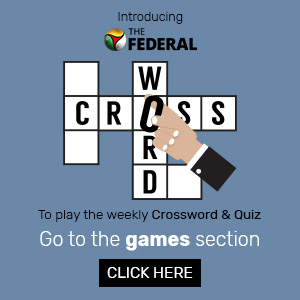 Related news: Record single-day spike of 15,968 COVID-19 cases in India; infections at 4.56L

India registered over 14,000 cases for the fifth day in a row and witnessed a surge of 2,65,648 infections from June 1 till June 24, with Maharashtra, Delhi, Tamil Nadu, Gujarat and Uttar Pradesh remaining the top five contributors to the rising tally.
According to the Indian Council of Medical Research (ICMR), a cumulative total of 73,52,911 samples have been tested up to June 23 with 2,15,195 samples being tested on Tuesday.
From the states
Of the 465 new deaths reported till Wednesday morning, 248 were in Maharashtra, 68 in Delhi, 39 in Tamil Nadu, 26 in Gujarat, 19 in Uttar Pradesh, 11 in West Bengal, nine each in Rajasthan and Haryana, eight each in Karnataka and Andhra Pradesh, four each in Punjab and Madhya Pradesh, three in Telangana, two each in Jammu and Kashmir, Odisha and Uttarakhand. Kerala, Bihar and Puducherry have reported one COVID-19 fatality each.
Delhi
After 3,788 more patients tested positive in the past 24 hours, the tally of cases touched 70,390, while the death toll due to COVID-19 increased to 2,364 following 64 more fatalities since Tuesday, the authorities said.
With more than 3,500 cases recorded in a single day for the second day in a row, Delhi surpassed Mumbai (68,410 till Tuesday) to be the worst-hit city in India.
Currently, there are 26,588 active coronavirus cases in Delhi while 41,437 patients have either recovered or discharged for the hospitals.
On Wednesday, about 2,124 patients recovered in the capital city which has 266 containment zones, the health department said.
Madhya Pradesh
The COVID-19 count in Madhya Pradesh rose to 12,448 on Wednesday with the detection of 187 fresh cases, including 45 in Bhopal, during the past 24 hours, health officials said.
The death toll in the state increased to 534 after nine more patients succumbed to the disease, they said.
Also, 138 persons were discharged from hospitals after they recovered from the infection, taking the number of such people to 9,473, the officials said.
Among the 187 new cases, Bhopal reported the highest at 45 followed by 34 in Indore.
On Wednesday, five COVID-19 deaths were reported from Bhopal and four from Indore, the officials said.
No new coronavirus case had been reported from 29 districts since Tuesday evening. While infections have been reported from all the 52 districts, four of them did not have any active case as on Wednesday, a state health bulletin said.
West Bengal
West Bengal's COVID-19 death toll on Wednesday rose to 591 as 11 more people succumbed to the disease, while 445 fresh cases pushed the states tally to 15,173, health department officials said.
All the 11 people died due to comorbidities where COVID-19 was incidental, a bulletin issued by the department said.
Related news: Mamata extends lockdown till July 31, fixes limit on COVID-19 treatment costs
Six deaths were reported from Kolkata, two from Howrah, and one each from South 24 Parganas, North 24 Parganas and Darjeeling, it said.
The states discharge rate improved to 63.94 per cent, with 484 patients recovering from COVID-19 since Tuesday, it said.
Maharashtra
As many as 3,890 new COVID-19 cases were registered in Maharashtra on Wednesday, taking the count of patients to 1,42,900, a health department official said.
Coronavirus also claimed the lives of as many as 208 people, taking the states fatality count to 6,739, he said.
Of these 208 victims, 72 died in the last 48 hours, while the remaining 136 had succumbed to the infection before that, but COVID-19 was not mentioned as the cause of their death earlier, the official said.
Maharashtra's COVID-19 figures are as follows: Positive cases: 1,42,900, new cases: 3,890, deaths: 6,739, discharged: 73,792, active cases: 62,354, people tested so far: 8,23,775.
Gujarat
Gujarat on Wednesday reported 572 new COVID-19 cases, taking the total count to 29,001, state Health department said.
With 25 more people succumbing to the infection, the death toll has risen to 1,736. A total of 575 patients were discharged in the day, taking the number of the recovered cases in the state to 21,096, it said.
The number of active cases stands at 6,169. "A total of 70 COVID-19 patients are on ventilator and in critical condition," the health department said in its evening bulletin.
Gujarat COVID-19 figures are as follows: Positive cases 29,001, new cases 572, deaths 1,736, discharged 21,096, active cases 6,169 and people tested so far 3,40,080.
Karnataka
COVID-19 infections in Karnataka breached the 10,000 mark with the state on Wednesday reporting 397 new positive cases and 14 related fatalities, taking the death toll to 164. The day also saw 149 patients getting discharged in the state after recovery.
As of June 24 evening, cumulatively 10,118 COVID-19 positive cases have been confirmed in the state, which includes 164 deaths and 6,151 discharges, the health department said in its bulletin.
It said, out of 3,799 active cases, 3,687 patients are in isolation at designated hospitals and are stable, while 112 are in ICU. A total of 5,39,247 samples were tested so far, out of which 12,709 were tested on Wednesday alone.
According to the bulletin,so far 5,15,388 samples have reported negative, and out of them 11,654 were reported negative today.
Punjab
Punjab reported eight more fatalities due to COVID-19 on Wednesday, taking the states toll to 113, while 230 fresh cases pushed its tally to 4,627, according to a medical bulletin.
Four deaths were reported in Jalandhar, two in Amritsar and one each in Kapurthala and Sangrur, the bulletin issued by state health authorities said.
Related news: Delhi records 3,788 COVID-19 cases in 24 hours, tally crosses 70k-mark

According to the bulletin, 52 coronavirus patients were discharged from various hospitals after they recovered from the infection. A total of 3,099 people have been cured of the infection so far. There are 1,415 active cases in the state, the bulletin stated.
Six patients are critical and on ventilator support, while 18 are on oxygen support, the bulletin said.
A total of 2,60,857 samples have been taken so far for testing, it said.
Tamil Nadu
The surge in COVID-19 cases continued unabated in Tamil Nadu with an all-time high of 2,865 people testing positive in a single day on Wednesday, taking the tally to 67,468 while the toll mounted to 866 with 33 deaths.
With the focus on increasing testing, the state examined 32,079 samples, the highest in a day so far, and cumulatively 9,76,431 specimens have been screened for the deadly virus, a health department bulletin said.
Those dead included 30 with co-morbidities and three had none, it said. In the new cases, Chennais share was 1,654, taking its aggregate to 45,814.
While active cases stood at 28,836, a total of 2,424 people were discharged from various hospitals, again a record for recoveries on a single day. In total, 37,763 people have been sent home after cure, the government said.
Kerala
Kerala reported 152 COVID-19 positive cases on Wednesday, the highest single day spike so far, pushing the infection count to 3,603 while over 1.50 lakh people were under observation. They include 144 returnees from abroad and other states as the tally crossed the 3,600-mark in the southern state.
This is the sixth straight day that the state has witnessed over 100 positive cases. Those being treated for the infection were 1,691 with 89 recoveries, Chief Minister Pinarayi Vijayan said.
There are 111 hotspots in the state. The Chief Minister also said with cases in the capital city increasing, more restrictions would have to be imposed.
"We need to remain vigilant, follow all health protocols including social distancing norms and wearing of masks to keep the threat of community transmission at bay," he added.
Uttar Pradesh
Uttar Pradesh reported eight more deaths due to COVID-19 on Wednesday, taking the states toll to 596, while 664 fresh infections were detected.
"The count of active COVID-19 cases in the state stands at 6,375. As many as 12,586 COVID-19 patients have recovered from the disease, and have been discharged," Principal Secretary Medical and Health Amit Mohan Prasad told reporters.
The death toll due to COVID-19 in the state rose to 596 on Wednesday, he said. The total number of deaths in Uttar Pradesh on Tuesday stood at 588. The states tally of COVID-19 cases stands at 19,557.
Related news: Tamil Nadu reports 2,865 COVID-19 cases; tally crosses 67k-mark

Prasad said samples of health workers, shopkeepers and salesmen were collected under targeted random sampling on Wednesday.
"The aim is to create awareness among them. These people are vulnerable to infection, so they need to be careful," he said.
He also said antigen testing will commence on Thursday in six districts of Meerut division, and cities of Lucknow, Prayagraj, Varanasi, Kanpur Nagar, Gorakhpur.
(With inputs from agencies)