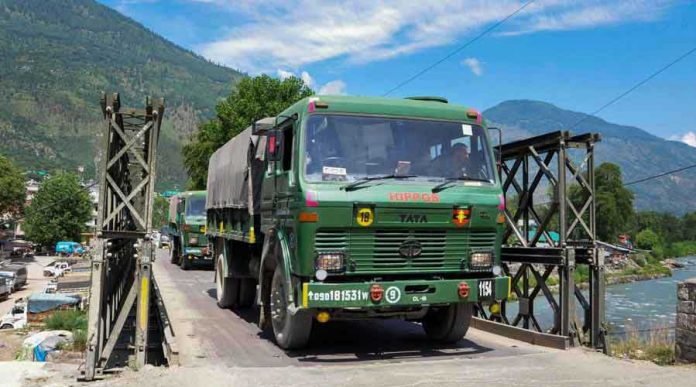 The Indian Army on Tuesday released videos and photographs showing Indian and Chinese tanks moving back from their frontline positions on the south bank of Pangong Tso, in eastern Ladakh.
Last week both New Delhi and Beijing announced a breakthrough in talks to resolve the nine-month military standoff along the Line of Actual Control (LAC), in Ladakh. Chinese and Indian troops on the southern and northern shores of Pangong Tso began a "synchronised and organised disengagement", in line with the consensus reached between corps commanders on January 24.
Videos and images released by the army showed the continued process of disengagement between the troops. In the videos, Chinese troops can be seen taking down their equipment and carrying them down mountains towards waiting trucks.
Advertisement
China will keep its troop presence in north bank of Pangong to the east of Finger 8. Indian troops will be based at their permanent base at Dhan Singh Thapa Post near Finger 3. The area in between will be no-man's land for now.
Mountain spurs jutting into the lake are called 'Fingers' in military parlance.
Also read: India, China agree on disengagement. This is how it will be carried out
Clashes on the north and south banks of the lake marked the beginning of the standoff last year; it is one of the areas where the Chinese troops had come around 8 kilometres west of India's perception of the LAC.
China had positioned its troops on the ridge-line connecting Fingers 3 and 4, while according to India the LAC passes through Finger 8.