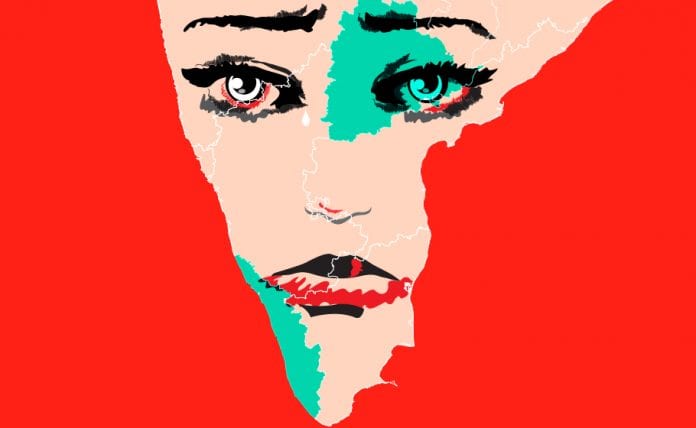 Tamil Nadu continues to be a hub for human trafficking despite efforts to curb it and acknowledgement from political parties that it is a severe problem in the state.
In the latest such case, the police raided two resorts along the East Coast Road in (ECR) Chennai run by one operator and rescued eight women, some of them from outside the state.
According to the police, one resort was in Panaiyur and other was in Kovalam. Both were operated by Senthil Kumar, 40. 
Advertisement
Resorts plying the sex trade abound along the ECR which is dotted with many tourist spots. The racketeers also use beach-side resorts along the desolate stretch to hide from the police and operate.
Related News: NCW reports over 13,000 cases of crimes against women during lockdown
The police said they first conducted a raid at the Panaiyur while acting on a tip-off and rescued three women, who told them that Senthil had kept five other women capitve at the resort in Kovalam. Following this, the police conducted a raid at the Kovalam resort also.
The women, including some from West Bengal and Maharashtra, told the police that Senthil had brought them to the resorts by promising jobs, but forced them into the flesh trade.     
The police said Senthil operated with the help of two brokers, who looked for customers online by posting the pictures of the girls. They would charge up to ₹20,000 per night from customers, the police said.
Senthi, the two brokers — Mahendran and Siva Kumar, the resort manager Babu, Senthil's driver Dileep and another middleman Sathish have been arrested and remanded.
The women have been sent to rehabilitation centres, the police said.
Human trafficking has been major problem in Tamil Nadu for years. Women from many regions in state, especially places like Usilampatti in Theni district, where girls drop out from schools early, are frequented by traffickers who lure women with the promise of job. The women are then taken to places like Coimbatore and Chennai and forced into the sex trade.
Related News: Human trafficking a burning issue, finds place in DMK manifesto

It is not just from within the state, women from other states like Maharashtra and West Bengali and even other countries like Bangladesh are similarly brought to the state through a major network of the racket.   
The state is also a transit point for trafficked women, who are taken to places like the Gulf region. 
The problem is so severe that DMK had, in fact, included it in its manifesto for the 2019 Lok Sabha elections. It had promised a comprehensive legislation to curb human trafficking, including sex trafficking, bonded labour and trafficking of human for smuggling organs.
Tamil Nadu is second-biggest source of trafficked people after West Bengal in the country.