A Federal Series on the Ayodhya dispute
In part two of the series, we revisit the origin of the VHP movement for building a Ram Temple in Ayodhya and how a Muslim woman's fight for alimony forced the Congress government led by Rajiv Gandhi to make a series of blunders that were to turn the streets over to the rampaging saffron brigade.
Muslim woman's fight for Rs 179.20 forces 'Mr Clean' to make a blunder
Uploaded 1 August, 2020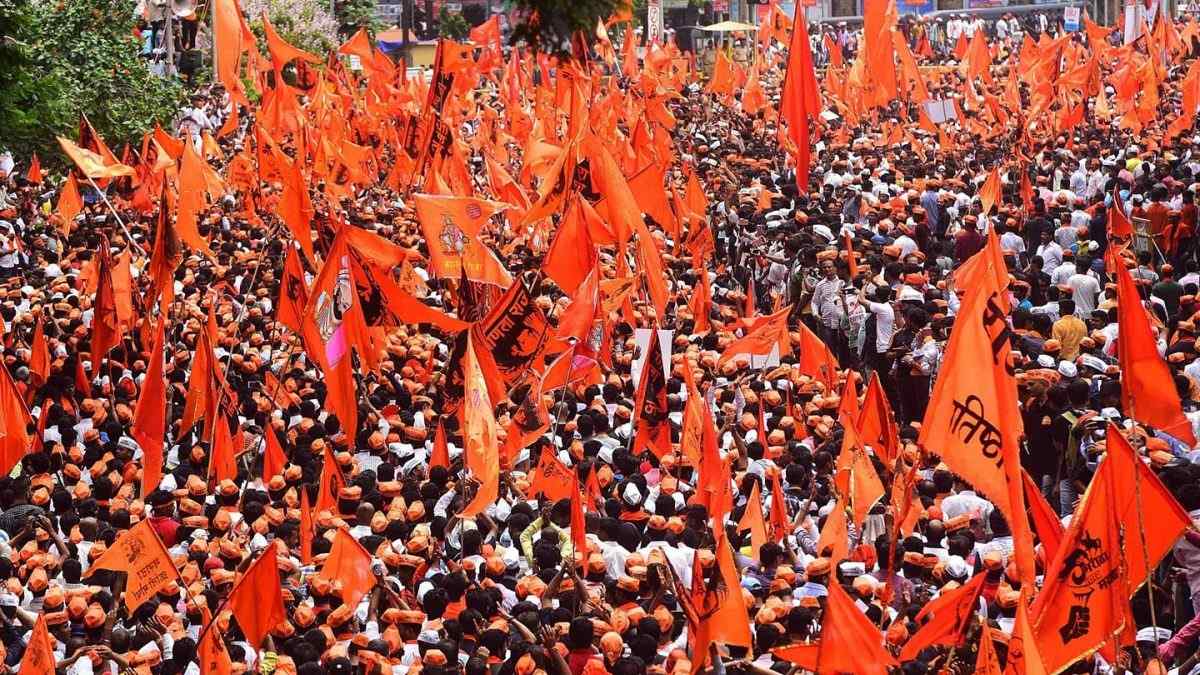 Advertisement
January 14 is celebrated as Makar Sankranti in north India to mark the beginning of the sun's northward journey (uttarayana). On this day, thousands of Indians take a dip in waters of holy rivers close to them in the belief that their souls would be cleansed.
One of the holy sites for this ritual is the river Sarayu that flows through Ayodhya, a small town in north-central India. Devotees believe a dip in the river is like performing a teerth (holy pilgrimage) that guarantees a good afterlife, in heaven.
On January 14, 1950, Gopal Singh Visharad, a 42-year-old lawyer, was cycling to the janmabhoomi for a darshan of Ram lalla Virajman after the ritualistic ablutions. But, that day, he was stopped from entering the premises of the mosque that had been converted overnight into a temple a fortnight ago.
Also read: How Ram lalla 'appeared' one winter night in a disputed mosque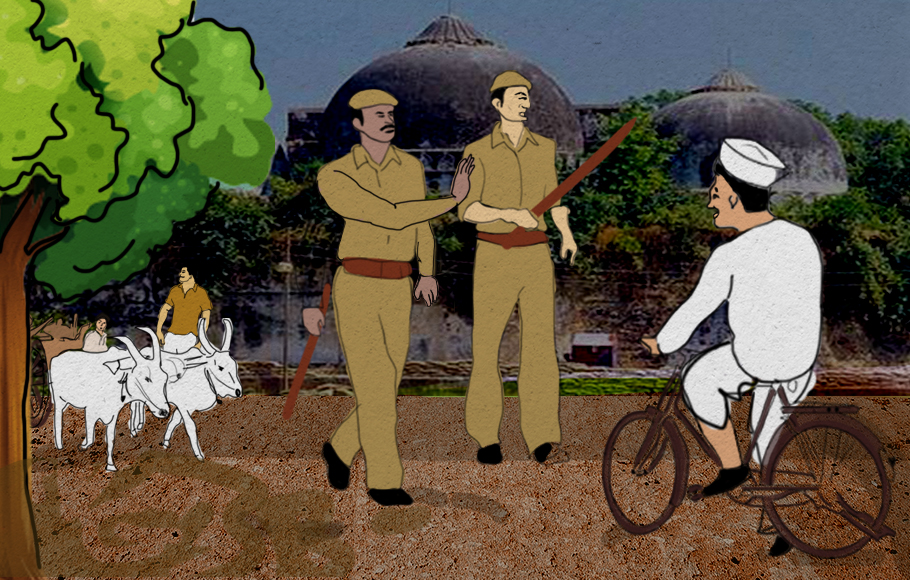 Visharad, a high-ranking official of the Ayodhya unit of the Vishwa Hindu Parishad (VHP) immediately filed a lawsuit, seeking restoration of his rights to pray at the temple. He also asked the court to prohibit the administration from removing the idol from the mosque. A day later, a local Muslim shopkeeper Anisur Rahman moved the Allahabad high court, claiming Muslims had titular rights on the shrine.
A flurry of court cases from both sides reached the courts over the next decade. And slowly the dispute was buried in what Indian actor Sunny Deol was to famously call in a 1993 blockbuster, the 'taarikh pe taarikh (adjournment after adjournment)' syndrome of the Indian legal system.
**
According to Indian mythology, Ram presided over a golden age—Ram Rajya— for several thousand years before returning to his celestial abode through the Sarayu. With his departure ended the Treta Yuga—one of the four great ages according to Vedic philosophy.
It might sound ironical to readers that a motley group of politicians, sadhus and Hindutva ideologues assigned to themselves the task of liberating this great deity and bringing him back to his birthplace millions of years after he had reverted to the Vishnu avatar.
In 1984, a small group of politicians, scholars of Hindu scriptures and social workers met in Delhi's RK Puram to discuss what they called a national shame—their inability to pray to Lord Ram at his own birthplace. Ashok Singhal, a bespectacled man with a degree in engineering from the Banaras Hindu University, spoke animatedly at the meeting and angrily declared enough was enough. He argued the time to liberate Ram from a Muslim prison had come. He advocated direct action.
The Ramjanmabhoomi-Babri Masjid dispute till then was just a localised legal fight over rights over the property. For four decades since Abhiram Das surreptitiously installed an idol of Ram in the mosque, it was buried in a maze of court cases that barely found mention in the press. Singhal, who was a general secretary of the VHP then, decided to thrust the dispute on the national stage with a dramatic gesture—a mass movement that would culminate in New Delhi with a demand for building a temple at the janmabhoomi.
**
Nobody can say with certainty if Ram was born in Ayodhya. In Ramcharitmanas, the most popular version of the epic, Goswami Tulsidas, a local bard, mentioned many contemporary sites in his Awadhi poem. Slowly, the mythical locations in the epic got plotted on the map of the region and Ayodhya became Ram's birthplace in the local lore.
According to one version, Ram's wife Sita was born in a place not far from Ayodhya—a town called Sitamarhi in the erstwhile kingdom of Mithila, now in the eastern state of Bihar. In the autumn of 1984, a small group of men led by Singhal gathered at Punaura Dham, a temple dedicated to Sita at her birthplace, to embark on a historic journey.
Pictures of Ram, Sita and various other characters from the Ramayana were mounted on a truck that passed off as a chariot, a small puja was held, a coconut was broken and the mission to liberate the deity was flagged off with slogans of 'Jai Shree Ram' and 'Bharat Mata ki Jai.' This model of launching a movement on a repurposed truck—a rathyatra— was to later launch the career of BJP leader Lal Kishanchand Advani and leave a trail of blood across India.
Dutch academic Peter van der Veer was among the first to write a detailed account of the VHP's Ram Janaki Yatra:
"On the evening of Saturday October 6 1984, several groups of Ramanandi sadhus stood on the bridge over the river Sarayu waiting for a procession coming from Sitamarhi. The name of the procession was somewhat strange: Ram Janambhoomi Mukti Yajna, which means literally "A sacrifice to liberate the spot on which Ram was born…
When the procession arrived on the bridge, it, too, did not turn out to be of a violent nature: only a few trucks with some shouting people and some private cars crammed with sadhus."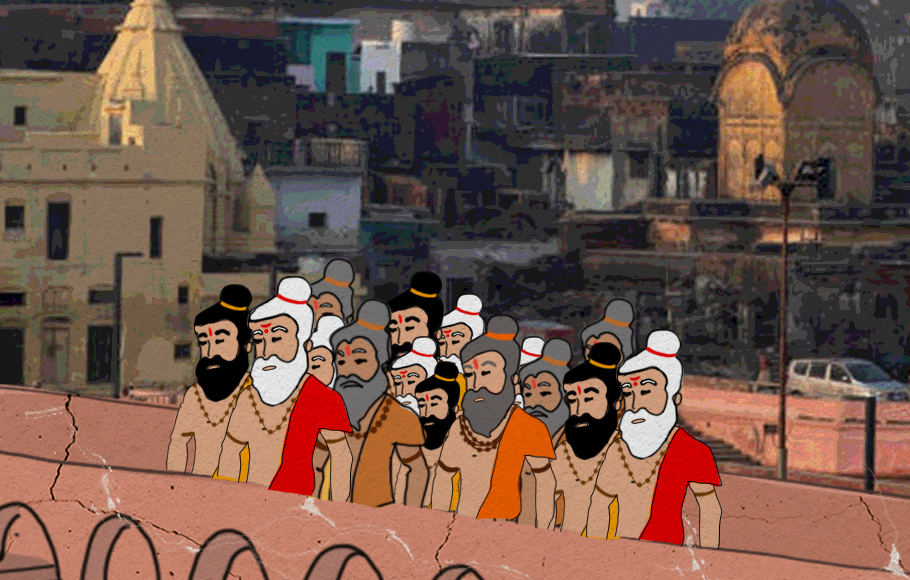 Van der Veer noticed two things about the fledgling movement. One, the number of people who gathered at a ground the next morning to listen to the VHP leaders was just around 5,000. And, two, the sadhus of Ayodhya showed very little interest in the calls for "freeing Ram from the Muslim prison."
Even this tepid response was destined to die down within a month.
**
On the morning of October 31 1984, Prime Minister of India, Indira Gandhi, was on her way to meet actor Peter Ustinov for a documentary. As she crossed the lawns of her official residence 1, Safdarjung Road in New Delhi, and was about to pass a channel gate, two of her security guards emptied several rounds of bullets into her. Within minutes, her saffron saree had turned crimson with bloodstains.
Indians first came to know something tragic had happened when the live telecast of a cricket match between India and Pakistan at Sialkot was interrupted just when Dilip Vengsarkar was about to hit a century. It was replaced by an announcement that the PM was seriously injured by her Sikh bodyguards. While Sonia Gandhi, her daughter-in-law was rushing the PM to the All India Institute of Medical Sciences, those who had access to BBC bulletins already knew that the PM was dead.
Within a few hours, riots broke out across India as armed gangs of Hindus started attacking Sikhs and their establishments. Hundreds of innocent Sikhs were killed in planned massacres across India over the next few days. But, there was another unintended casualty of the violence—the VHP's Ramjanmabhoomi Yajna that was to end with a meeting with the PM. Some of the members of the movement had already replaced their anti-Muslim agenda with the desire to teach the Sikhs a lesson on the streets of India.
**
Residents of Indore love to compare their city with Mumbai. They believe it has the same soignée chic of the urban elite and a culture of living it up, eating out and enjoying a throbbing night life. In 1985, this city was to become the epicenter of a huge controversy for reasons steeped in conservatism, misogyny and religious fundamentalism, the very traits Indoreans do not find to be identified with.
In 1978, Shah Bano Begum, a mother of five, was divorced by her husband, an affluent lawyer from Indore's old city. When Shah Bano was denied alimony—a paltry sum of Rs 500 for herself and her five children—, she fought a protracted legal battle. In April 1985, she ultimately won the right to an allowance of Rs 179.20 per month in the Supreme Court.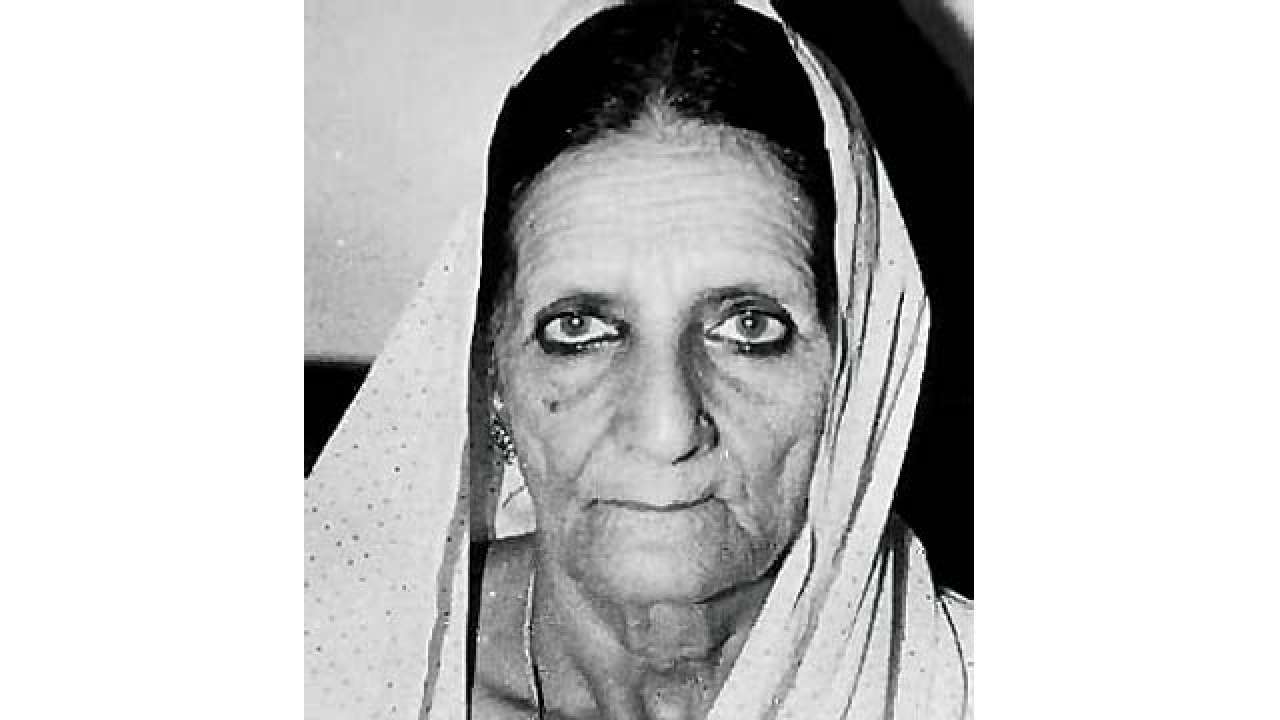 India's young Prime Minister Rajiv Gandhi, labeled 'Mr Clean' by the press because of his image of an incorruptible, liberal man, initially lauded the move. But, soon he came under pressure from the Muslim clergy that claimed the SC verdict interfered with their personal laws. Afraid of losing the traditional Congress vote bank of Muslims, Gandhi blinked and overturned the verdict with a Parliamentary fiat. India was to pay a heavy price for Gandhi's volte-face.
**
In Ayodhya, the key in the heavy lock that was put on the gates of the disputed structure had not been turned for 36 years. The status-quo was broken by an unusual alignment of interests in Delhi, Faizabad and Ayodhya.
In Delhi, PM Gandhi was being excoriated for his decision to overturn a SC verdict to appease conservative Muslims on political platforms and in newspaper editorials. With one decision, Gandhi had smeared his image of a liberal, progressive leader willing to lead India into the 21st century. Buried under a heap of criticism, Gandhi was thrashing around for a way out.
Umesh Chandra Pandey, a rookie journalist, was first introduced to the Ramjanmabhoomi dispute while researching a story. In January 1986, Pandey, a lawyer by training, filed a petition in the Faizabad court for opening of the locks. He based his argument on a technicality—that nobody had ordered the compound be locked.
When news of the fresh petition reached Delhi, it was music for the embattled PM. Derided as a "lackey of Muslims", Gandhi latched on to the opportunity to swing the other way and become an appeaser of the Hindus. "I will divert their attention towards Ayodhya," Gandhi is believed to have told some of his colleagues and asked his trusted advisor and relative Arun Nehru, a portly man with a sharp tongue and swagger, to ensure the gates are opened.
Things moved at an extraordinary pace in the Faizabad court where Pandey was pleading his case. On the ground, sadhus and Congress workers added to the chorus for opening the gates with threats of violence, hunger strikes and self-immolation. A sense of urgency appeared to have gripped Delhi, Ayodhya and Faizabad.
On February 1, just a few days after Pandey filed his petition, the court ordered the opening of the gates. When visuals of the entry of devout Hindus entering the complex after 36 years were shown in that night's news bulletin by Doordarshan, Gandhi assumed he had just positioned himself as the leader of India's Hindus, a veritable Hindu Hriday Samrat.
In a few days, he was to learn to his horror that both the Muslims and the Hindus were raring to teach him a lesson in the upcoming elections. Mr Clean's image was about to be smeared with Ayodhya's mud.
(Next, the mosque is attacked)