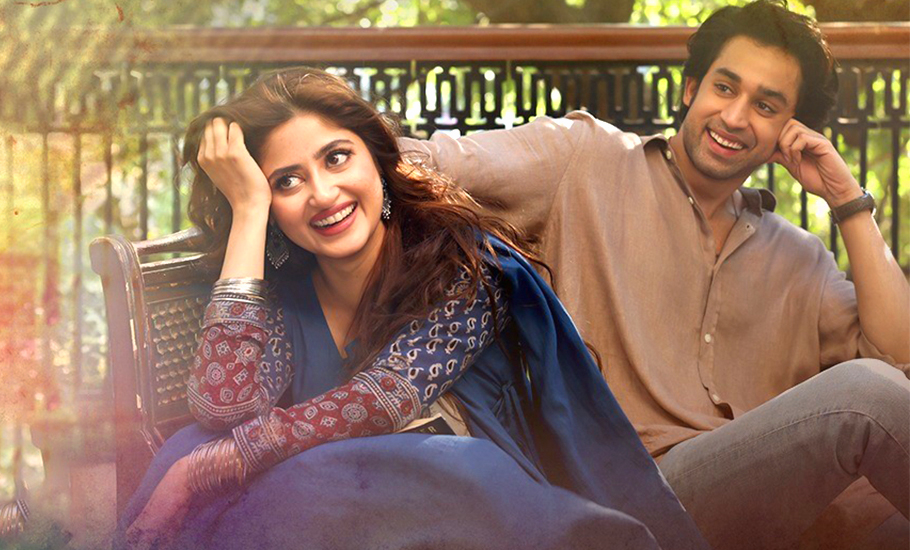 Why Pakistani drama Kuch Ankahi is giving solace to Indian hearts and minds
In the 1980s, Indian fans of Pakistani shows eagerly waited for the cassette in their VCR to roll, action, drama. Goa-based Urdu teacher and poetess Seema urf Noor's father would spend much of his time following Ankahi and Bakra Qiston Pe. While the former was a heartfelt, popular show about a funny and ambitious woman's life played by Shehnaz Sheikh, the latter was a comedy stage show by the late Umar Sharif.
"I was very young back then but remember my father dedicatedly following these two shows and admiring the well-crafted characters, thoughtful narratives that had so much depth and layers; much was left to the imagination of its audience," she tells The Federal.
Nearly three decades later, in times of over-the-top entertainment and stimulation, a recent Pakistani drama titled Kuch Ankahi has brought much sukoon and slowness to the audience's minds.
Written by veteran Pakistani screenwriter and actor Syed Mohammed Ahmed, Kuch Ankahi brings forth strong female voices from a varied age group. The characters, story and the well-articulated dialogues are a hit not just with the female audiences on the home ground but also in India.
Ridhi Agarwal, an Indian fan based in Nepal, finds the show's story close to her heart. Having caught up on all its episodes so far on YouTube, she states, "I love the drama because their lives are so relatable. It shows a father of three daughters fighting his own family and relatives for his daughters' right to his ancestral property. The series is a blend of the new and nostalgia. For instance, the set takes one back to the days when houses had a courtyard and sleeping under the open sky was quite a thing."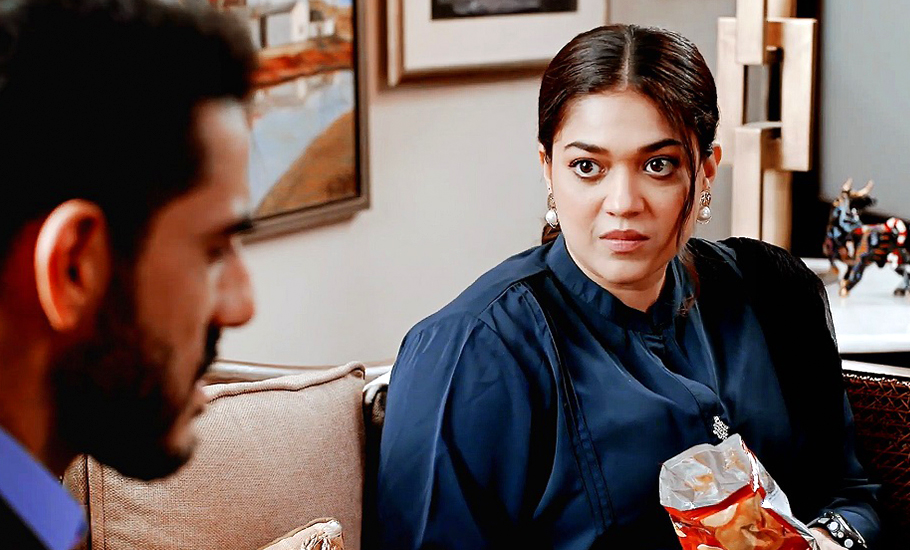 Abeera Kamran, a graphic designer and researcher based between Karachi and Birmingham in the UK, is often nudged on social media by Indian fans for suggestions on good Pakistani dramas to follow. A fan of Kuch Ankahi herself, she admires the show for its "intelligent and observant writing". In April, she put out a post about how the costumes and styling on the show articulates each character. She even expressed that the ancestral house feels like a protagonist itself.
The show has a unique ability to highlight many shades of women in the simplest, non-melodramatic way.
An independent and woke mother offering lessons to his son about how to respect the woman he loves, a quiet and tolerant daughter who knows the value of tenacity and perseverance, an unmarried and ageing woman who desires to live that way, and an ambitious, young woman who is never afraid of speaking her mind to the world. There are also women characters with signs of negative emotions but the balanced direction ensures that their characters are empathised with and not labelled villainous.
"This is how women are in life; complex, strong, vulnerable, funny," Abeera says, adding about her social media interactions with Indian fans, "It's really fun to be able to discuss episodes and plot twists with each other in real time."
But the title Kuch Ankahi, literally translating into, 'something unsaid', also explains the hushed sentiment that some Indians feel towards open expression of their love and admiration for Pakistani dramas, musicians and artists.
Fifty-eight-year-old Mumbaikar Meena D (name changed on request), an ardent follower of Kuch Ankahi, Meesni and Pyari Mona never misses an episode on YouTube. During Ramadan, when the show schedule changed, she even wrote to the channel on the sudden halt. But she doesn't feel safe to put out her fondness on public forums for the fear of being trolled or targeted.
In 2016, India officially put an end to any or all kinds of cultural exchange between the two countries. Things were quite different prior to that.
In 2014, while the Indian television audience were struggling with saas-bahu dramas, jarring background scores, loud sets and costumes, and mindless reality shows, Zee's Zindagi channel brought the much-needed respite through shows such as Zindagi Gulzar Hai, Humsafar, Durr-e-Shahwar.
Talented actors like Fawad Khan, Sanam Saeed, Mahira Khan and veterans such as Sameena Peerzada, Jawed Sheikh were introduced to the Indian audience. With that also returned, the appeal of subtle, sensitive yet impactful writing, charm of Urdu/Hindustani vocabulary, and mindful narratives around human relationships and conflicts.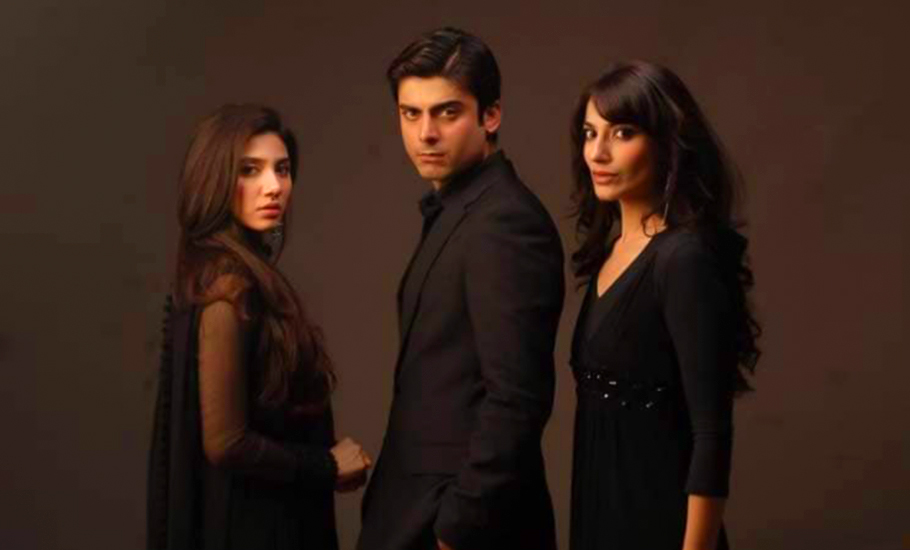 Around that time, Independent journalist Sonia Sarkar who covers reporting on the South Asian region took note of the rising popularity of all things Pakistan and wrote about India's fandom over Pakistani drama, culture, fashion, food and music.
In her story, co-authored with Smitha Verma for The Telegraph titled 'The Pakistani Invasion', social commentator Santosh Desai pointed out the cyclical interest of Indians in Pakistani musicians and television drama beginning around 80s-90s and its revival.
Sonia Sarkar, who feels that Pakistani dramas portray human conflicts in a very sensitive manner, is a big fan of Nauman Ijaz's work. She even went on to express her love for him on Twitter.
"During the lockdown, I found myself watching a lot of Pakistani dramas all over again. Not all of their shows are nice but some are excellent in their storytelling. Sang-e-Mah, Sang-e-Mar Mar, Durr-e-Shahwar are some of the shows that are very high on women-centric issues and they don't mince their words," she says adding that she likes to watch them not just for entertainment but also to gain knowledge about the country.
"Watching or admiring shows or artists, or talking about them on social platforms has nothing to do with the politics, or diplomacy revolving around the country," she adds.
Who can forget the boom of Pakistani music in India when Coke Studio launched its first season in 2008. In the era of iPods, for years Indians' playlists topped with the likes of Atif Aslam, Meesha Shafi, Ali Zafar, Zeb & Haniya.
Ali Sethi, one of the most well-known singers today made his film debut as a singer in Mira Nair's 2012 film The Reluctant Fundamentalist.
"Pakistani singers have a lot of fan following in India. A lot of us want them to perform here. Some of my friends who are going abroad to study or live are excited that they may watch Ali perform live some day," shares Noor.
Admirers of Urdu as a language and those who feel drawn to it, are forever on a lookout for platforms to learn new words, how to pronounce them, and use them in conversations.
"There is a delicateness in the way Urdu dialogues in these dramas are phrased and delivered. The tele shows don't assume that the audience watching them is immature and needs to be told everything explicitly. A lot can be unsaid, and left for imagination," explains Noor as to why perhaps others feel drawn to the shows.
Meanwhile, her father continues his affection towards Pakistani dramas by following them on his Smart TV via YouTube. The VCR days are way past.
It is difficult to tell if Indian television will ever accept and embrace the magic of these dramas again, but for now people are finding relief in watching the magic unfold on YouTube.