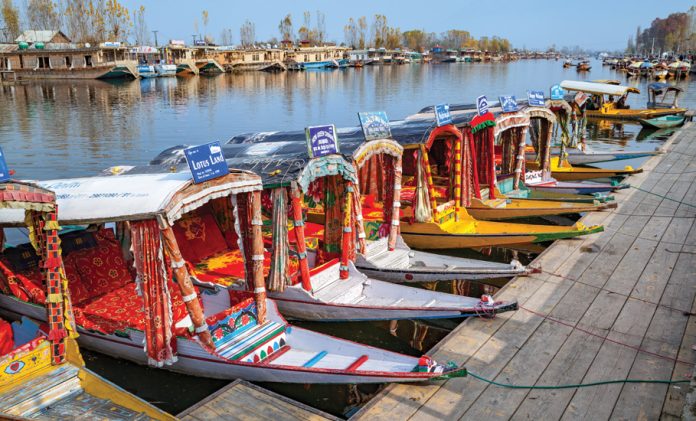 Nearly three years after the abrogation of Article 370 and the pandemic-induced lockdowns brought tourism and related economic activities to a halt in Kashmir, a smile crossed the lips of Ramzan Kak on the arrival of a foreign guest. The guest was no stranger. Kak had met David Housego, former New Delhi bureau correspondent for London-based Financial Times, about three decades ago. The meeting remains etched in the minds of both Kak and Housego even if it has faded from the memories of those witness to the Valley's violent conflict days.
In his 70s now, Kak has been working in Clermont — Kashmir's iconic houseboat on Dal Lake — for more than four decades. In 1994, Kak was accompanying David Housego, his first wife Jenny and 16-year-old son Kim on a trek in Pahalgam when Kim and another British citizen, David Mackie, were abducted by the militant organisation Harkat-Ul-Ansar.
The kidnapping of Kim and Mackie was the first time the Harkat had seized foreign hostages to bargain for the release of their leaders. Following international pressure brought about by David Housego's persuasion, the hostages were released after 17 days of abduction.
With his son freed, David Housego left Kashmir and never returned until the winter of 2021. This time with his daughter Meher. David revisited Clermont to meet his former chauffeur-turned-fixer in Kashmir. Both exchanged pleasantries, discussed politics, life and work in the shadows of Covid.
To continue reading this article...
You have to be a Premium Subscriber
Start your subscription with a free trial
Enjoy unlimited Eighth column, archives and games on
thefederal.com and many more features.
You will also be supporting ethical and unbiased journalism.
plans start from Rs. 149