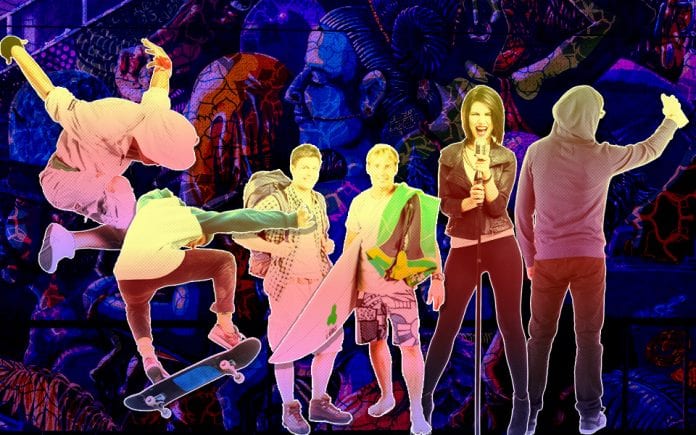 "Time is precious. I look at time (combined with my passion for what I do) as an investment, and it's the only kind of investment I plan to make," says 27-year-old Ramesh Thuthan, an artist at Cuckoo Forest School in Singarapettai, Tamil Nadu. For the past six years he has lived in a small, one-room mud hut on the grounds of the school, painting, crafting, making musical instruments, gardening, and interacting with tribal children.
Saving the bare minimum he earns, he travels the country, hitchhiking his way across when he runs out of money. The artist admits that he and his family view life differently and have clashed on the subject of investing before. "My father was building a house in my hometown of Tiruvannamalai and I refused to be a part of that because I'm not interested in cement structures. Even the paints they used were unappealing to me. I believe in giving back to nature what we take; I believe in leaving behind a clean and natural world for the next generation. For me, my years and work at Cuckoo are my investment and they have given me great returns," Ramesh explains.
Traditionally, the idea of investment is linked to materialistic objects like real estate, cars, gold… But for a niche group of youngsters, these are not values they aspire to. They subscribe to a different idea of investment.
Advertisement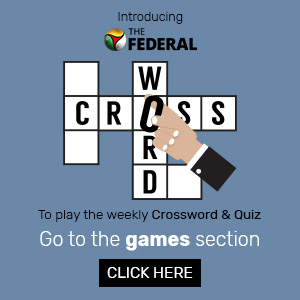 "Investment is time," reiterates Veeramanikandan M, a 22-year-old graffiti artist based in Chennai. As a graffiti artist, Veeramanikandan makes money from commercial gigs that involve designing and painting the interiors of restaurants, bars and cafes, or public walls. He recently painted a wall in Besant Nagar for the promotion of Hollywood movie 'Venom 2'.
Money comes and goes. Investing time in acquiring and sharpening skills helps me get better, says Veeramanikandan. Twenty seven-year-old Shruthi Joshua, a freelance creative consultant, is of a similar view. She jokingly asks, "I hardly save anything, what will I invest?"
On a more serious note, Shruthi plans to invest in herself — a philosophy that many youngsters share — by furthering her education. "I want to do a Master's in Ireland and I think that's a good investment to make. I don't want to be very rich, I don't want more… I'm happy with what I have now and my education will help me continue that lifestyle. It will also help me gain new experiences," she says.
Investing in oneself is the new mantra. Odia rapper Samir Rishu Mohanty, who goes by the name Big Deal, has thought about buying a car but would rather spend that money on jump-starting his career. "My career is like a start-up, it needs investment. I have a home studio and I want to build that up to produce more music," says the 28-year-old.
Veeramanikandan, Shruthi and Samir represent a small but growing community of people who believe in investing their time in doing something productive rather than regularly depositing a major chunk of their earnings in various investments such as systematic investment plans (SIPs), recurring deposits, fixed deposits or real estate.
One thing that these people have in common is that they are determined to live a life that they choose, without succumbing to societal pressures of taking up a 9 to 5 job to eke out a living.
Abhinav Shankarnarayanan, a business development manager at an Auroville-based non-profit organisation, tried out the corporate life and dropped it for something less monotonous. He says that while his bank account was getting filled, he didn't feel like he was making a difference and there wasn't a sense of satisfaction in what he was doing. As he was passionate about Ultimate frisbee, he found a job that allows him to pursue that.
Future plans
Living by the motto 'one day at a time', this community focuses on a day's chores. Many do not believe in planning for the future. "I don't have a future plan. According to me, plans always have some glitches. That's why I don't plan but just face all the circumstances on the go," says Prasanth Baskaran, another Chennai-based graffiti artist.
"At the end of the day, I want to be a good artist. Right now, whatever I need, I get it. If I want something else, I will work for that. I don't have set goals of buying a house or car and living a luxurious life," says Veeramanikandan.
A shift in priorities
A similar trend is seen across the globe, where millenials (people born between the early 1980s to the late 1990s) do not give priority to earning a steady income. According to the Deloitte Global Millennial Survey 2019, millennials indicated they would not hesitate to do freelance or contract work. Overall, the gig economy appeals to four in five millennials.
According to the same survey, 57 per cent of millennials said travelling and seeing the world was their top priority. Just 49 per cent of them said they wanted to own a house.
Rabijit Bharadwaj, who worked at Sa-I-Mika Park & Resort in Cherrapunjee, Meghalaya, for a couple of years, finds job opportunities wherever he travels so that he can explore the place for longer periods of time. "I don't like to travel as a tourist, ticking one place after another off a list. I'd rather explore a place thoroughly and spend time with the locals, understand the culture and get to know the people. That's why I consider my biggest investment (with great returns) as my camping and trekking equipment — I paid for a great quality tent, boots, a backpack and other items. This way, for the next few years, my accommodation and other needs are taken care of," he says.
In September, Rabijit will head to Anini in Arunachal Pradesh, where he will take up a job at the soon-to-come Mishmi Hill Resorts & Hotels. "It's a once-in-a-lifetime opportunity to spend time in such an unexplored place," he says excitedly.
Doesn't he worry about the future and having savings in case of an emergency, especially health related? "Honestly, I've never given it (health) a thought. I'm not looking to live that long. And (touch wood) because of my lifestyle, nothing has happened to me so far. I get fresh air, fresh food, plenty of exercise… Instead of living recklessly and having to worry about such things, I'd rather live a healthy lifestyle so that it's never an issue. When I do get unwell, I use local remedies, which don't cost anything," says Rabijit.
Earning high salaries and investing the money to become wealthy is pushed down in the priority list for these youngsters. "Investing money in schemes and plans is pointless as we have no control over life. Instead of investing my hard earned money, I'd rather spend it on throwing parties and enjoying my life," says Prasanth.
The art of saving
While some don't believe in saving at all or save in different ways, there are others who use traditional methods of saving to fuel their dreams. "Before, I led a luxurious life and could go abroad every few months. Now, I have to save for months just to go to Bengaluru! But I don't mind that; I don't mind not going for movies or out in general often. I'd rather save whatever little I get for the various Ultimate tournaments," says Abhinav.
Many of them, being a part of the gig economy, save their income for dry periods when there are no commercial gigs available in the market. "Instead of investing in schemes, I have piggy banks," says Prasanth, who completed his engineering from the Government College of Technology, Coimbatore. He recalls how one Diwali he used his savings from his piggy bank to buy a saree and a shirt for his parents. The 27-year-old says, "There are days when I have survived only because of my piggy bank."
Youngsters also put aside money for 'rainy days'. "Just in case something does happen, I have small savings, in the form of a long-term SIP and some gold, as a safety net," says Rabijit.
Shruthi says that she worries about her family's health more than hers so she has taken out insurance policies for them. "My mother and brother are self-sufficient but just in case, I have fortified them with insurance policies. And I have a base amount for myself. Otherwise, I don't worry about savings because I'm unattached," she adds.
The community
A lot of these youngsters belong to a 'community' that acts as their family in case of emergency situations. The foundation of this community lies in meeting new people and building connections. Within a community, everyone looks out for each other. They refer each other for projects depending on the kind of work. When possible, they collaborate and offer platforms to each other to display their talents. For instance, the skateboarders host a party where hip-hop dancers and graffiti artists are given slots to showcase their skills.
Rabijit, who has been travelling and working since college, says he finds opportunities through the network of people he meets along the way. One thing leads him to another.
Not an easy road
A major reason for this ideological shift is that these youngsters want to live their lives to the fullest rather than saving up for a future they may never have. Some of them don't want to repeat the 'mistakes' their parents made. "My father pushed through hard times to secure a comfortable future but he died at 56 and left behind ₹8 crore. He never got the chance to live his life. What is the point of saving money and not enjoying life?" asks Avantika Mishra.
Avantika spends most of her time surfing and diving as she wants a career in water sports. To meet ends, she works from home as the deputy regional manager for the outreach programme of Ashoka University in Chennai.
Rabijit says that while his father had a good government job, he was hardly home and he didn't want to live his life like that.
Role of privilege
Privilege plays a huge role in this ideology. A majority of these youngsters come from a privileged background, even if they don't depend on their families directly. "It is my privilege that helps me make such choices. I make them knowing that there is a safety net, though I don't borrow money from my family," says Shruthi.
Abhinav, too, says that apart from the medical insurance that his company provides, he knows he has his family in case of emergencies.
However, not everyone with this investing ideology is a product of privilege. Veeramanikandan is the sole bread earner of his family-of-four. With intermittent gigs, sometimes it becomes hard to provide for the family, but taking a 9 to 5 job does not seem like an option to him. "It is hard but I need my sanity to survive," he says.
Ramesh, too, has no backup or savings of any sort. He takes it one day at a time and his passion for art is what drives him.
Voice of the majority
Though youngsters are increasingly changing their investing style, millennials largely stick to tradition. Parul Sharma, a sales manager with an non-bank financial company in Mumbai, says her father took her to his financial advisor at an early stage and that's helped her plan her investments. "The advisor explained to me that I should inculcate the habit of saving, even if it's a small amount. He mentioned that investing without a goal is pointless as it makes you want to either pull out money from the account or stop saving all together. My goal is to have enough money for retirement. So, I put in ₹1.5 lakh into a post office public provident fund every year. It's a slow yet steady form of investing that gets me full tax rebate." While that's her long-term savings, she puts monthly installments into SIPs for the short term. "When I say short term, I mean 2-3 years. Saving for six months or a year doesn't make sense because you don't get back much," she adds.
Parul, who started saving from an early age, got her girlfriend, Ishita Dasgupta, to also start investing. Ishita, a freelancer who's part of India's growing gig economy, says that she was apprehensive about making a monthly commitment as she doesn't have a steady source of income. "But I realised if I want to take a break later on, it's good to have savings. Now, whatever extra I get on projects goes towards my SIPs. I don't think of it as money that's there for me to spend," she explains.
Another youngster, Shubham Raj, 23, says, "For me, investing today, in my early 20s, is the best way to inflation-secure my future. The costs of education and healthcare are increasing by leaps and bounds, and it is important that I be ready for my future when I will be responsible for not just me but my family." He primarily invests in equities with a long-term view, because he believes every good thing takes time to shape. "Today, skipping a dine-out or a movie, and investing that amount in equities will help me build a corpus for when I am in my 40s," he says.