On September 2, the Ministry of Information and Technology announced a ban on 118 apps/games/platforms, ostensibly because of their Chinese links. The most prominent among them was PUBG Mobile, a hugely popular gaming app from the Tencent (a major Chinese tech giant) stable. This list updated an earlier one that outlawed 59 apps.
The orders do not appear to have complied with the basic niceties of legal due process, nor do they appear to have factored in the serious consequences for the Indian software ecosystem. It is almost as if citing "security threats" ends the need to present any rational purpose.
Some — especially older Indians — have justified the ban as being necessary in order to wean away youth from sinister and violent gaming experiences. Others have hopefully pretended that the move, by restricting Chinese competition, would boost the Indian gaming industry.
Sadly, however, a more sober evaluation would suggest that the moves are arbitrary and ignore the complex structure of game development and publishing, quite apart from diminishing the experience of gaming that has a growing fan following in India.
Globally connected gaming scene
The global gaming industry is based on an entire ecosystem with its own production chain comprising gaming products and services. Game development today is an industry built on collaboration across borders.
The value chain includes research and design by game developers, coders, graphic artists, and copy writers who combine to create a unique but yet relatable user experience for gamers. These artists and workers often begin in professions as varied as content creation for media and movie production houses to coding in IT companies.
Game development is no small matter. They require the development of specific skill sets, which are necessary for the design, coding, and content required for gaming products and services.
Achieving the end product of a successful game requires resources, often at scales that are difficult for a single gaming enterprise to mobilise. Thus, in the gaming production chain, game developers and game publishers are often not the same entity.
While developers create the game and enjoy rights over the intellectual property, game publishers operate and market the game while being responsible for churning out revenue.
Seen from this industry-specific perspective, the ban on games with "Chinese links" certainly appears arbitrary. The list of 118 apps banned by the government contains 35 gaming apps whose publishers are based in China and Hong Kong. Thirteen of the 35 are published by NetEase Games, six by Lilith Games, five by Tencent, and four by Yoozoo Global.
Just like PUBG Mobile, not all these games have been developed primarily by Chinese developers. Even in the cases of games developed by Chinese nationals, the final output that is released is often created by a production chain of thousands of artists and workers scattered across multiple firms and studios (including through firms that have been subcontracted), often located in several countries.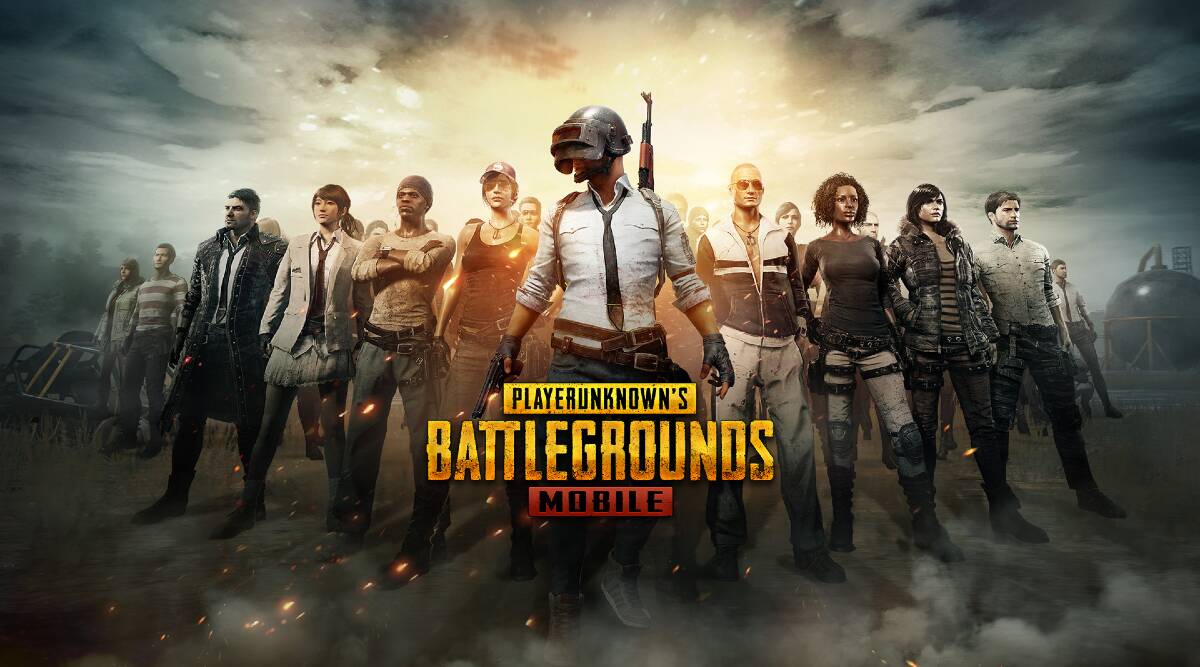 The interlinkages between game developers and game publishers varies from case to case. For instance, the desktop version of PUBG was developed by the South Korean firm Bluehole, but its mobile version was developed and published jointly by Bluehole and the Chinese company Tencent Games. To further complicate the picture, Tencent owns about 10 per cent of Bluehole.
Although many games available in India are published and developed by foreign firms, Indian professionals and companies have played a part in building these game assets.
A popular example of such a game is Elder Scrolls Online, which was developed by ZeniMax, published by Bethesda SoftWorks (both American companies), and for which Lakshya Digital, an Indian company, developed many assets.
Many foreign gaming companies have also set shop in India in order to benefit from game development talent available here.
Tencent and NewEase games are Chinese gaming companies which have benefitted from decades of experience in the Chinese market where they have developed and published games in house.
But when they foray into foreign markets, they build on the experience gained in China, the skills developed in-house and, most importantly, the financial muscle they built through their success in the home market.
Indian game developers
A game like PUBG is made possible through the use of cloud servers. By outsourcing storage and processing power remotely on to the cloud, it effectively reduces demand for space on users' own devices. Lowering the entry barrier for gaming enthusiasts thus has the effect of expanding the gaming market.
But while this makes the game accessible, it requires game publishers to make heavy investments. A company like Tencent can make those investments in data centres and servers due to its ability to raise capital. The need to make large investments upfront is a barrier to entry in the market. But this is what enables Indian enterprises to focus on game development rather than game publishing.
The entry of big technology companies like Google into the cloud gaming business has raised the bar for entry into the gaming market. This is because promoters of game publishing or game streaming platforms will need to bring in huge amounts of capital to start operations.
Although India is the world's fastest growing mobile gaming market — and this may be illusory because of the relatively low user base — the Indian gaming industry cannot do without huge investments. Arbitrary bans would only deter investment in this area.
Until 2018, the most downloaded and highest grossing games in India were multiplayer or single player games that were clones of popular board games like Ludo, gambling games like Teen Patti and Rummy, and arcade games such as Candy Crush.
Some of these games were developed by Indian gaming enterprises targeting a cash strapped Indian audience that also had to reckon with poor internet speeds, spotty access and relatively low-tech not-so-smart devices. Besides, developing a highly-rated game can take more than five years — a luxury not available to most Indian gaming studios.
This is precisely the context in which the creation of low-end games became a default option for Indian game developers. Indian gaming firms remained stuck at this scale of operation, unlike their Chinese counterparts, which have honed their capacities in the domestic market and used that success to catapult themselves on the global stage.
The technological constraints faced by consumers and the restrictive focus on low end games, created an Indian gaming ecosystem that could not compete with global enterprises.
This is the reason why despite having a skilled workforce, the Indian gaming industry was never poised to break into the big league of games like PUBG, Call of Duty, and League of Legends. These games went on to become the backbone of Multiplayer Online Battle Arena (MoBA) games and eSports, which offer a vastly expanded scale of gaming experience and a multifold increase in complexity.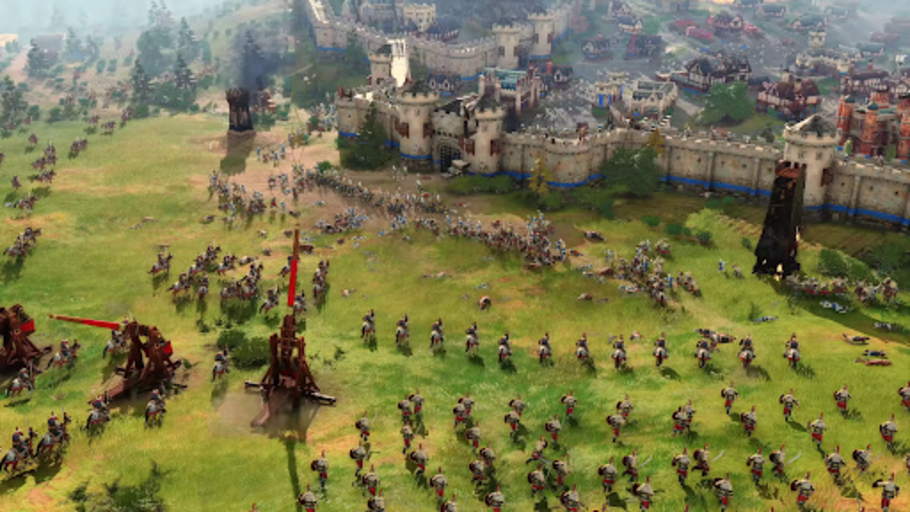 The gaming experience
These high-end and complex MoBA games, developed for personal computers and mobile phones, appeal to a demographic of users who have over a period of time honed their skills and developed a keen interest for such games.
A gamer who plays strategy games such as Rise of Kingdoms or role-playing games such as Art of Conquest would have at some point in their past played games such as Chess, Super Mario, or Age of Empires.
Over a period of time gamers developed a skill set which allowed them to shift between games within a genre. Gamers who play PUBG and Call of Duty today, were most likely to have played Counter-Strike (a game of a similar genre) on personal computers close to a decade ago. Therefore, a gamer who is good at playing PUBG, or a repeated user of Call of Duty, is created much before the actual release of these games.
There is also the issue of camaraderie in gaming, like in sports in general, which allows gamers to develop bonds with their peers when they start playing a game. For example, in the early 2000s, Counter-Strike 1.6 was a rage across colleges in Indian cities. This community of Indian gamers was made possible by the proliferation of multiplayer LAN (Local Area Network) gaming competitions at tech festivals in college.
This link with a community at the start of their gaming experience is foundational for many gamers who continue to play at least two hours every day despite holding full time jobs. Many of these gamers are not expert players. Some only watch professional gamers play a game to relive their past.
The popularity of multiplayer games on mobile phones allowed these users to interact with their peers and allowed them to have a continuous experience of their own gaming past. Forming a team or a crew of players from amongst your friends and competing with others adds an extra thrill to the competitive nature of gaming sports.
To keep such users engaged and hooked to a game, the gaming industry constantly churns out new storylines, themes, and subtle modifications in game play.
It is to this user that the gaming industry pitches its in-app purchases. These in-app purchases are designed to extend the user experience by tweaking specific aspects of the game to suit personal preferences, including the customisation of a character's appearance in the game, or for instance, purchasing a "loot box" which can enable a further advance in a game, and 'battle passes' which allow access to a special type of game play.
Games are also built around deeply interesting storylines that are the primary draw for many gamers. They seek an immersive narrative experience and character development as layered as those in a popular film. This is why there are countless YouTube channels that stream the bare storyline of games. This is also why games include "super-easy modes" in which players can interact with the story without the gaming challenge. These are not just the prospective targets of game developers, they in fact act as tom-toms of the game itself.
In a recent review of the eSport industry in the London Review of Books (August 13, 2020), John Lanchester observed that individuals are drawn to a sport based on a unique set of memories and experiences: personal victories and defeats, the sense of jubilation at witnessing an athlete's prowess, a shared sense of history that a sporting team evokes among fans.
It is ultimately this experience of happiness and pain (as the numbers 8 and 2 would evince in an Arsenal fan), which compels an individual to follow a sport, even if the scale, format, and styles of the sport are barely recognisable from their first encounter with it.
It is this absence of an association with gaming, which prevents somebody like Lanchester from getting onto the gaming and eSports bandwagon. Yet this is exactly the shared sense of association that draws gamers today to PUBG and Call of Duty, or, an earlier generation, to games such as Counter Strike.
It is this unique gaming experience that a user values the most. No amount of mimicry by an upstart can capture the essence of the one it tries to dislodge.
The launch of FAU-G, developed by the Indian firm nCore Games, is a case in point. In the short run, it can be seen as an opportunistic move to cash in on a crisis.
In the long run, gamers require high quality graphics, enhanced game play, and the experience of a community of peers to hop on to a game. A supposedly Indian story line — even one with "patriotic" overtones — alone cannot do the trick.
(Aravindhan Nagarajan is a Senior Lecturer at the School of Development, Azim Premji University, Bengaluru. Jai Vipra is a technology policy researcher focusing on the economics of digital platforms in the Global South. The authors would like to thank Shariq Rafeek, Isaac Nico, and Mitesh Chawate for insightful conversations that are reflected in this piece.)