For days, Isaac David Kehimkar would wake up in the morning only to see how butterflies tasted each leaf in the potted plants in his balcony, how they laid eggs and how the young ones evolved over a period of 3-4 weeks.
He had been asked by Bittu Sahgal, the then-editor of new Sanctuary Asia magazine, to write an article on the colourful moths. Kehimkar had joined the Bombay Natural History Society (BNHS) in 1977-78 as a volunteer to pursue his passion in biology. He used to assist in editing local magazines and administrative activities. Soon, he was offered a full-time job at BNHS. To take that up he left his job in a cosmetics company despite a lower pay packet and followed his passion.
When he completed his article, the World Wide Fund (WWF) India asked him then to write a book on butterflies.
Advertisement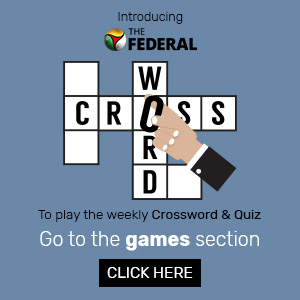 "My life took off like a butterfly with wings flapping ever since," Kehimkar says.
But even after decades of tracking different butterflies, he still yearns to see some of the rare species. "I am yet to see the Kaiser-i-Hind, the rarest of rare butterflies in India. It has got the same level of protection like tigers in India under the Wildlife (Protection) Act," he says.
That some of the species still elude the curious eyes of butterfly watchers like Kehimkar has a reason.
Urbanisation and conservation
Rapid urbanisation and development have eroded the habitats of many species. Butterflies are no exception.
While there is no study to indicate the fall in species count due to urbanisation, experts believe it has an effect.
"Human activities and global climate fluctuation destroy and affect the butterfly habitats. So the butterfly population is declining rapidly and it is suggested that greater emphasis should be placed on management of habitat," says Chandra Shekhar Sanwal, divisional forest officer in Haldwani, Uttarakhand.
As butterflies act as pollinators, prey on other insects and act as biological pest control and induce genetic variation in plants, experts say endangering them would affect the natural ecosystem.
But at the same time in some areas the green cover is on the rise and resulting in increased butterfly habitats.
In Sanwal's division, as part of the conservation effort, they have opened a butterfly ecological tourism zone with natural flora and fauna. Nearly 80 species have been spotted in the zone, he says.
Conservations are done in parks, forest reserves, wildlife sanctuaries and in big residential complexes alongside awareness campaigns run by like-minded people and organisations.
While a huge dome-shaped structure with 10,500 sqft of landscaped garden houses the butterfly garden in Bannerghatta Biological Park in Bangalore, conversationalists say open spaces are more suitable for butterflies, like the Sanjeevaiah Park in Hyderabad, where nearly 50 species of butterflies are spotted in 4.5 acres with native tree species and flower plants.
Kehimkar says a lot of builders and resident associations too are now coming up with butterfly parks in their surroundings. "Enclosed spaces like a dome structure do not work. There, one has to keep pumping in butterflies as they die quick instead of multiplying. Open spaces are better," he opines.
A crowdsourced database of butterflies
A key effort in community-led conservation efforts has been spearheaded by Krushnamegh Kunte, associate professor at Bangalore's National Centre for Biological Sciences.
Kunte and his team of volunteers run a community sourced butterfly database 'Butterflies of India', an online peer-reviewed platform — IFoundButterflies.org — hosting information about nearly 1,300 species of butterflies.
From students to professional biologists, anyone and everyone can upload images on the portal. The submission system automatically creates a record of a butterfly spotting. "We collect information on the location, date, or altitude, habitat conditions and so on," he says.
Kunte says nearly 3,000 people have contributed over 80,000 images, 15% of which have come during the lockdown period in the last three months.
"It's amazing how much information and data is out there and people were sitting on it because they were busy with their routines. Because of the lockdown, they were forced to sit at home and  maybe recalled all the field trips they've had and thus contributed to the site," he adds.
Kunte says even species that were not seen for a century have been rediscovered now, like the Lilac Silverline butterfly.
After a decade now, his team is building a new platform and a mobile app to make the database more dynamic so that people can upload easily.
Kehimkar's butterfly chase has a lot to offer on the tenacity it takes to spot the beautiful winged creatures.
"I did not want to sit in a city, research in libraries and write the book. I wanted to see them, observe their movement, photograph and then write about them," he says. "Butterflies showed me India."
He travelled across the country from hilly regions in the Western and Eastern Ghats to the mountain ranges in the Northeast and Ladakh to find a variety of species across India.
After 10 years of research, in 2008, he came out with his work, The Book of India Butterflies, which has documented over 700 of nearly 1,320 butterfly species found in the country.
Considered an authoritative study on butterflies, the book earned Kehimkar the sobriquet, the butterfly man of India.
Recalling his experiences, Kehimkar says after several failed attempts in two years, he spotted the Apollo butterfly in Leh mountains during his third visit to the region.
"I travelled to Khardung La pass (17,582 ft above the sea level) in Leh to find these Apollo butterflies. It was an amazing experience and the adventure and memories continuously played out in my mind for nearly three years," Kehimkar says.
He also travelled extensively to the Northeast where he says half the species in India can be found.
"I had read much and fantasised about the Dragontail butterfly. But when I actually saw them flying in the forests of Namdapha in Arunachal pradesh in 2005, it was a thrilling experience," he says. The butterflies were largely found near waterfalls and they fed on dead animals and animal droppings.
Over the years, Kehimkar has moved from a researcher to book writer to photographer to a conservator now, helping even common man discover butterflies in their surroundings.
Despite fund crunch, many like Kehimkar have been tracking butterflies and their migration over the years. This includes both researchers and amateur biodiversity enthusiasts.
A migration of different sort
"Butterflies, unlike birds, may not always be flapping their wings to actively fly and stay afloat. Many butterflies can glide a lot and some are so tiny that they can also be blown by the wind for hundreds or even thousands of kilometers," says Kunte.
While it may differ from species to species, some can travel up to 3,000 km.
The longest flight undertaken in India is by the Painted Lady butterfly. Spotted mostly in tropical and subtropical areas, it is known to migrate 1,000-1,500 km.
The butterfly that is known to migrate most is the Monarch butterfly found in North America, which goes all the way up to southern Canada covering a distance of 3,000 km.
Due to monsoon, there are two prominent migrations that happen — Milkweed butterflies (Double Banded Crow and Blue Tiger species) from Western Ghats to the Eastern and reverse migration between October and December.
"For butterflies to fly and do their daily activities, they need to bask in sunlight and because the monsoon sky is overcast, they cannot do that. And that is one of the reasons that pushes them out of the Western Ghats," Kunte says.
Also, during migration they stop reproducing. "Butterflies are active, they might feed, they might chase each other, but there is no mating (production of eggs and offspring) and all the reproduction activities are suspended during the migration," he adds.
Kunte says this is a unique character of these butterflies, which migrate during monsoons, as against other migrations due to hot or cold climate conditions.
But Kunte feels community participation is still less and contributes to only a tiny fraction of conservation efforts.
Not enough funding, participation
While his platform is managed by funding from butterfly enthusiasts and those who empathise with the movement, Kunte says government funding has been not so encouraging for the last several decades, not just in India, but the world over.
He says it's worrying that in India as despite having more biodiversity hotspots, there's not much attention paid to the issue by authorities.
"Despite being such a wonderful biodiversity rich nation, it's shameful that we have cut down funding and infrastructural support for this kind of biodiversity work," he says.
"What we need now is the institutional support to inject more funds into such kinds of projects."