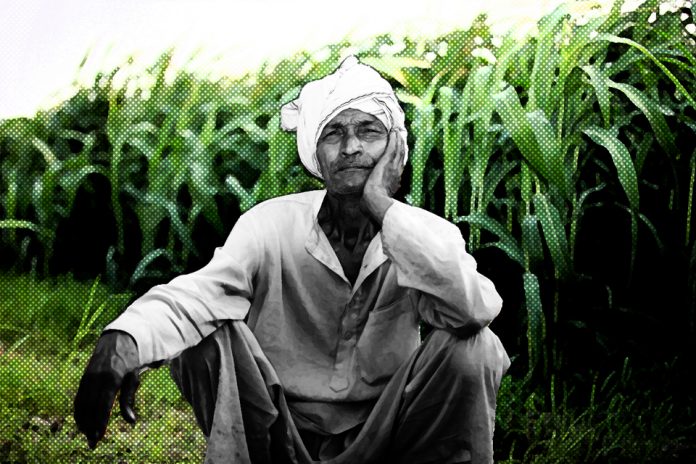 When the NDA government unveiled in its last budget the Pradhan Mantri Kisan Samman Nidhi — an investment support scheme for farmers — the ruling Telangana Rashtra Samithi (TRS) lost no time in taking credit for pioneering the idea in the country. A flurry of statements followed highlighting how the central government 'copied' the Rythu Bandhu scheme launched in Telangana in May, 2018 and how India's youngest state had become a trailblazer in the implementation of welfare programmes.
TRS leaders were quick to point out how the PM kisan scheme, envisaging a cash transfer of ₹6,000 per year in three equal instalments to farmers owning up to five acres of land, pales in comparison to Rythu Bandhu under which farmers are given ₹8,000 per acre every year in two equal instalments with no cap on the extent of land. Thus, a farmer owning five acres of land will get ₹40,000 per annum.
The Telangana state government has since announced that the amount will be increased to ₹10,000 per acre annually from the next cropping season. "At present, the scheme entails an annual expenditure of ₹12,000 crore, benefiting 57 lakh farmers," state agriculture secretary C Parthasarathi says. The amount is meant for purchase of raw materials like seeds, fertilizers and pesticides and to meet the labour costs.
Lacunae in the system
While Rythu Bandhu is hailed as a transformative policy initiative, marking a shift from higher minimum support price and loan waivers to direct income support, its biggest lacuna lies in the exclusion of the tenant farmers who cultivate nearly 30% of the land in Telangana. "It is like applying an ointment on a patient who needs to undergo surgery," says state Congress spokesperson D Sravan.
Officials, however, say that any attempt to modify the scheme would amount to "stirring the hornet's nest." "This is Rythu Bandhu, not tenant bandhu scheme. We might get caught in a legal quagmire if we extend the benefit to tenant farmers. Moreover, there are no official government records that recognise tenant farmers," a top official of the agriculture department says.
However, experts point out that a comprehensive land survey should have been carried out and identification of cultivators should have been done before rolling out the scheme, touted by the government as a revolutionary initiative to redefine the agricultural policy in the country.
"Unfortunately, it has become an incentive scheme for land owners. The payments are made only based on land ownership, irrespective of who is cultivating it. The payments are even made to NRIs and also for land that is left fallow for long due to conversion into real estate," says GV Ramanjaneyulu, the executive director of the Centre for Sustainable Agriculture.
"Neither Rythu Bandhu nor PM-Kisan will be sustainable without a focus on basic resources such as soil fertility and water availability. Rather than celebrating the record paddy production in a dry region, what the government needs to do is to incentivise the cultivation of pulses, oil seeds and coarse cereals. These are the kinds of crops the land here is suited for," says Divya Veluguri, a researcher with the Centre for Sustainable Agriculture.
Accessing data
The government's argument that there is no credible data available on tenant farmers is a specious one. "There are studies by the RBI, NITI Aayog and other institutions on tenant farmers. Besides, the Telangana Social Development report (NSSO) has estimates of cultivators," Ramanjaneyulu says.
In 2011, then Congress government of united Andhra Pradesh came up with a plan to issue loan eligibility cards (LEC) for tenant farmers. However, in the past five years, very little has been done on this front. The government should have used the LEC as the basis for identifying cultivators.
Though the government expects the land owners to pass at least a part of the benefit to their tenant farmers, it simply does not happen, points out Peddireddy Chengalreddy, an agricultural expert. In Telangana, farmers pay landlords a fixed amount to rent the land each year.
The Telangana Social Development Report of 2017, a survey from the Council for Social Development to help the state make evidence-based policy, cites data from the Agricultural Census and the National Sample Survey Organisation to track changes in tenancy over time. The report found a jump in tenancy from 4.7% of total operational holdings in 2002-03 to 20.1% in 2012-13.
Bearing the brunt
According to a study conducted by Rythu Swarajya Vedika, an NGO, in collaboration with a team of students from Tata Institute of Social Sciences (TISS), Hyderabad, during May-June last year, 75% of farmer suicides in the past four years were by tenant cultivators.
The correlation between land ownership and the farmer suicides is shown in the table below. Of them 13.5% are landless, another 45% are marginal farmers and 34% are small farmers. On the whole 93% of the farmer suicides are by marginal and small farmers, and the landless.
Out of 692 farmers who took their lives, 520 were tenant farmers. Of this, 18% were totally landless and another 46% were marginal land-holders. This means 64% of the tenant farmers were holding less than 2.5 acres of land. Another 30% were small farmers, holding between 2.5 and 5 acres of land.
"Unless the scheme covers all tenants, farmers' suicide will remain a burning problem," Ravi Kanneganti of Rythu Swarajya Vedika said.
Telangana's average landholding size is on the decline over the past three decades, from three hectares in 1970-71 to about a little over one hectare now. About 80% of the operational land holdings in the state belong to small, marginal farmers.
The farmers whose lands were notified to be acquired under irrigation or other government projects have been excluded from the scheme though the land acquisitions are not complete and farmers continue farming. Farmers without Aadhaar linkages have also not received the benefit.
"While the costs of cultivations and risk in agriculture is not same across the situations and across the socio-economic status, a uniform payment may not help the farmers in distress. There should be differentiation based on crop type, region and irrigation status. Moreover, the absence of a payment ceiling can create a peculiar situation where the 9% of landowners holding more than five acres of land accrue 34% of the scheme's total payout," argues Ramanjaneyulu.
An analysis by the Hyderabad-based Centre for Economic and Social Studies (CESS) showed that only about 7% of tenant farmers received LECs in the recent years and a fraction of them actually got loans.
There should be an institutional mechanism to make an assessment of the quantum of support and link it to inflation to have annual upgradation, like the dearness allowance for employees. As the state government took per acre approach, small farmers who have less than an acre got very little amount in proportion to their land. "Rather, it should be a fixed amount below one acre. There is also a need to fix a maximum ceiling or else land accumulation will be encouraged," he says.
"The main objective of any direct income support scheme is to support the shortfall in income. In that case, it should focus on cultivators irrespective of their land ownership status. Telangana has completely gone wrong on this front," Chengalreddy says.
"How can the government justify payment of Rythu Bandhu benefit to the NRIs when they are not cultivators? We also need to look into how many beneficiaries are government servants and tax-payers who do not fall under distress category. The income tax rules say that those with more than ₹50,000 income through agriculture need to declare their income," Ramanjaneyulu said.
Role model for other states
A 2017 survey by National Bank for Agriculture and Rural Development (NABARD) found that Telangana had the highest percentage of indebtedness in India. Chief Minister K Chandrasekhar Rao has claimed that Rythu Bandhu was designed to address the rural distress by making a paradigm shift in welfare schemes and opting for direct income support.
The scheme has evoked appreciation from several quarters including the World Bank. Former chief economic adviser Arvind Subramanian said that the provision of uniform transfers across an easily identifiable category like landowners makes Rythu Bandhu an example of an "embryonic quasi-UBI, (Universal Basic Income)"
Following Telangana's footsteps, the Odisha government unveiled a similar income support scheme in December last year. Christened as KALIA (Krushak Assistance for Livelihood and Income Augmentation), it aims to cover 90% of farmers in the state with an annual budgetary provision of ₹10,000 crore. It is an improvement on Telangana model because it covers landless rural households. Karnataka announced a similar scheme, Raita Belaku, to give 70 lakh farmers ₹5,000 per hectare.
The neighbouring AP has launched Annadaatha Sukhibhava under which ₹15,000 per acre annually will be provided to about 96 lakh farmers in two equal instalments. The state government is thinking about distributing this amount equally between land owner and tenant farmers. West Bengal has also joined the race with Mukhya Mantri Krishi Ashirwaad Yojana, envisaging payment of ₹5,000 per acre.
Way forward
Agricultural experts contend that while the shift towards direct income support measures is in itself an innovation, not enough care has been taken in designing these measures and institutional mechanism for determining the quantum of support. The mechanism to identify and deliver to targeted community and plans to long-term sustainability is missing.
Fiscal burden is another area of concern. While announcing such schemes, the governments don't seem to take into consideration the required finances and their implication on other programmes. Both AP and Telangana governments are already heavily indebted and crossed the recommended fiscal deficit limit as made by the 14th Finance Commission of 3.25% of GSDP multiple times.
The agrarian crisis is caused by increasing costs of agriculture, growing risk in farming, decreasing government support and un-remunerative prices for the produce.
"The national agricultural policy should focus on bringing economic sustainability in farming and ensuring secure incomes. This will not only address the distress among farmers, but also generate a positive dynamic in the entire rural economy by enabling farmers to make positive investments into agriculture, by increasing their purchasing power, and by retaining more youth in rural areas," Ramanjaneyulu says.
The Farmers' Income Security system, he said, should be established through an Act to ensure that the institutional systems are responsive and accountable to the farmers. A farmers income commission should be established to implement income security. This should be a permanent, statutory body that includes farmer representatives. Income assessment of agricultural families should be done on a regular basis, tracking the incomes of farming households in terms of various regions, crops and categories.