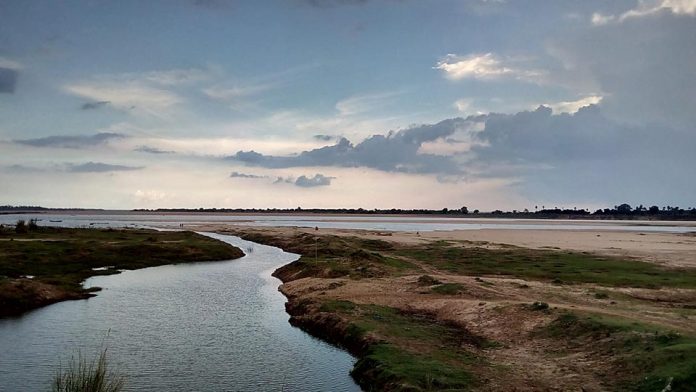 Nitin Gadkari's tweet about how the newly-elected NDA government's priority is to link rivers Krishna and Godavari and bring the surplus to the historically water deficit state of Tamil Nadu strengthened the ever-present hum about river interlinking in the state.
While the feasibility reports prepared by the National Water Development Agency (NWDA) for interlinking of Mahanadi-Godavari-Krishna-Pennar-Palar-Cauvery-Vaigai-Gundar rivers assure 214 tmcft of water, a research paper published in 2016, based on work conducted by IIT Madras and IIT Bombay, concluded that the river basins in question have been receiving decreased rainfall over the years. It is to be noted that the dataset which was used to conclude this is spread over 103 years (from 1901 to 2004) and a spatial spread of 1,384 Indian Meteorological Department weather stations across India.
The idea to link peninsular rivers dates back to the late 19th century, when the acclaimed British-era engineer Arthur Cotton drew up plans to connect them, with the motive to improve inland navigation. After Independence, buoyed by Mao's persistence to tame rivers in China and examples from the Soviet Union and the United States, the concept of flood management in the Indian subcontinent led to the idea of linking river basins to transfer the surplus water.
The National Water Grid proposed by KL Rao was based on the principle that the Ganga and Brahmaputra basins are water surplus, while peninsular and southern India are water deficit. It is this thought that led to the formation of the National Water Development Agency in 1982 under the Ministry of Water Resources during Indira Gandhi's tenure to study the feasibility of linking rivers.
To continue reading this article...
You have to be a Premium Subscriber
Start your subscription with a free trial
Enjoy unlimited Eighth column, archives and games on
The Federal.com and The Federal APP and many more features.
You will also be supporting ethical and unbiased journalism.
After trial subscription plans start from Rs. 99