Away from the hustle and bustle of Bengaluru's IT corridor, a sense of gloom pervades the informal settlement in Kariyammana Agrahara. At the edge of several rows of shanties built with tin and plywood, Akbor Ali Choudhury's hut lies razed. Built on private land, his hut — overlooking a gated community of high-rises with clubs and swimming pool — had been his home for a year.
Akbor's hut and about 100 others were demolished by the civic authorities simply because some residents in the high-rises suspected the presence of illegal Bangladeshis. While the police and the civic authorities had no proof to claim they were from Bangladesh, they acted on a complaint from the Residents' Association of the high-rises. It turned out that many residents were not illegal migrants but from states like Assam, West Bengal, Bihar and even from other parts of Karnataka.
Akbor (23) hails from Assam's Hailakandi district, a hilly region bordering Bangladesh. Lack of employment in his hometown brought him to Bengaluru, where he found a job as a housekeeping staff in a hotel chain for ₹10,000 a month.
Advertisement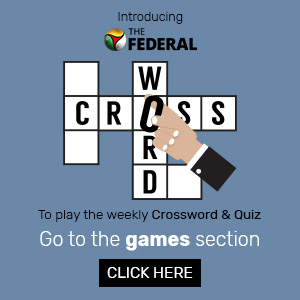 He says the police warned them orally to vacate the premises but did not give any reason.
"They suspected that we are from Bangladesh. They did not check our documents nor did they ask our names. They came with bulldozers and razed our homes."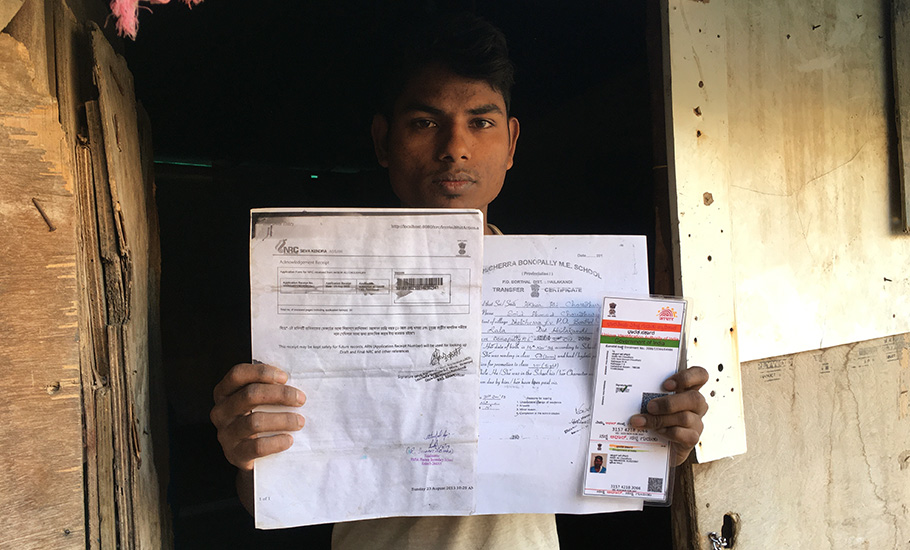 His neighbours allege the authorities even dug up the road to stop the water tankers from delivering them water drums, besides cutting power supply and access to the settlement. Fortunately, Akbor and his brother managed to find a roof with a neighbour in the shanties itself. With no power or water supply, the residents live in the dark, literally.
"Nobody wishes to live without basic amenities like clean water, lack of sanitation and highly polluted environment. But we manage to do that because we have no choice," Akbor says.
In Bellandur, which houses IT giants, getting decent accommodation at an affordable cost is almost impossible for those working in the informal sector. And hence, many resort to these settlements.
At 10×15 ft, these shanties have barely enough space for three people after utensils, a wooden plank for bed and water drums. And they pay ₹3,000 to a landlord, without any documents.
Though not recognised as a slum, the informal settlement is home to around 2,000-3,000 migrants in the city. Situated a kilometre from Bellandur lake bed, slum residents are migrants who are mostly engaged in informal occupations like street vending, rag picking, housekeeping, driving and security jobs in the city.
Ayamma Sab Gowda (28), hailing from Gulbarga taluk in north Karnataka, too manages in a similar tarpaulin tent hut.
With no proper roof over her head or access to clean drinking water or no schooling facility for her children, the constant threat of eviction has just added to her woes.
CAA-Bangladeshi link?
With protests raging across the country against anti-Citizenship Amendment Act (CAA) and the plan to update the National Register of Citizens (NRC), the demolition and purported eviction has become a burning issue in the state's power corridors.
Under the BS Yediyurappa-led BJP, which rules the state — and whose leader Aravind Limbavali is the region's MLA — the cry for deporting illegal migrants has only gained a new crescendo. And the same has been communicated to the landowner.
"While we did not order for eviction, we take a stand that these settlers must be evicted. There are reports of illegal waste management and plastic burning in the area," a representative from Limbavali's office said.
Also read | NRC: Fear and dismay at 'India-Bangladesh border' in Bengaluru
Although the Centre has stated that it is not planning to implement NRC, for local leaders and supporters, terming migrants staying in such slums Bangladeshis and calling for their eviction is just another political tack.
A JDS corporator Imran Pasha has accused BJP leaders of fuelling the "illegal migrants" row.
This is despite the Supreme Court's ruling in Puttaswamy vs Union of India (2019) case wherein the court said the branding of an entire group as "illegal migrants" is wrong and premised on collective criminality, says Maitreyi Krishnan, a lawyer arguing for the victims in the case. It has been struck down as "disproportionate and arbitrary" by a Constitution Bench, Maitreyi explains.
Authorities — the police, civic body and the slum development authority — have resorted to blame game. The civic body even suspended the assistant executive engineer Narayan Swamy who oversaw the demolition. Officials said they acted on a complaint by residents of nearby high-rises.
The complainants, who are residents of a nearby gated community Mantri Espana, said they made the eviction request because of the illegal activities and not based on religion or citizenship.
"These shanties sprung up after 2016. From illegal sand mining to illegal water pumping, from waste burning to prostitution racket, all happens here at night and we fear for our safety. Hence, we want these settlements to go," said one of the residents at Mantri Espana on condition of anonymity.
However, they claimed to have proof that some settlers in the habitation were from Bangladesh and alleged many had gotten fake Aadhaar cards.
However, these claims could not be verified.
The resident even showed a video in which a woman claims to be from Bangladesh. But they want the government to take action before they could submit any proof.
Staying the demolition, the High Court has termed demolition process illegal and questioned the misuse of power.
"Someone suspects they are from Bangladesh; the police take law into their hands and send notice to the landowners, and then the civic authority quickly acts?" Chief Justice Abhay Shreeniwas Oka asked, highlighting the way the government handled the demolition without following the due process. The court is likely to pass an order on February 7.
They come, they raze and go?
Slum demolitions are not new to Bengaluru. Between 2013 and 2019, several attempts have been made by the state and the civic body to evict slum dwellers in different parts of the city. In 2018, around 400 houses were demolished overnight claiming they were in the buffer zone of the storm water drain in the area. Over 1,500 people were rendered homeless.
In November 2019, the Karnataka High Court passed an interim order staying the demolition of Belur Ambedkar Nagar slum in Yamalur, home to over 120 families. Yet again, the court had rapped the state government and the slum board.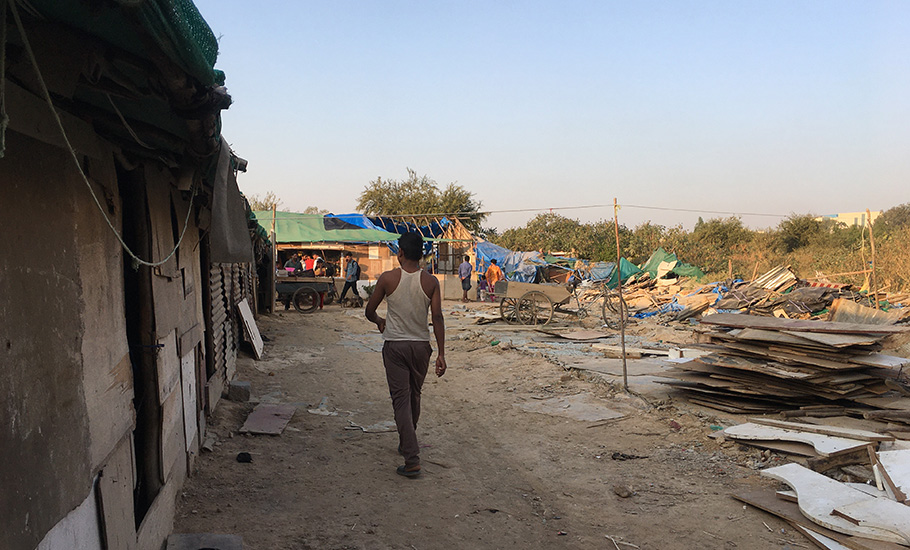 This has happened in other metro cities like Mumbai and Delhi too where slum dwellers have been a target and evicted for various government projects, including beautification of the city, construction of roads or development projects, illegality, lake encroachments.
Last October, the Delhi High Court stayed the demolition of a slum on the banks of Yamuna and ordered rehabilitation of the displaced after the Delhi Development Authority demolished around 500 houses.
Increasingly, in recent years, governments are adopting public-private-partnership model where private entities are given public land on which some of the slums are built, to manage (develop, lease, sell and rent out) properties on part of the land. They have also been required to construct houses for slum dwellers but this has not quite taken off. EWS quarters which were demolished in central Bengaluru is a case in point.
Larger issue neglected
In 2001, India's slum population was recorded at 52.3 million. It increased by 25% to 65.4 million in 2011. Of this, more than a third of the population lived in urban slums, according to the government data.
While many of these migrants work in the high-rises and offices in the vicinity, they are underpaid and hence they prefer to live in the area that lack basic civic amenities.
Vinay Sreenivasa, a citizens' activist, argues that the larger issue is that of caste, labour law and affordable housing, which the government should address.
"Most of these people are migrants who struggle to keep their lives running. If they are given better wages, and are covered under the housing schemes of the government, why will they settle in such places?" he asks.
Besides, illegalities are also committed by builders and residents from the middle class and rich community, albeit in a more planned manner.
The very same Mantri builders, whose apartment Association is a complainant, is has cases of building violations pending in court.
"The urban poor constantly live under the threat of eviction. But illegalities outside these zones are regularised through Akrama-Sakrama scheme to benefit the rich and middle class. Rarely do we see action taken against high-rises," wonders Sreenivasa.
While the Maradu apartment demolition in Kerala was a rare case, even there the residents were able to get ₹25 lakh compensation, unlike the slum dwellers for whom cries for rehabilitation remain unheeded.
Several laws since independence — Low Income Housing Scheme (1954), Environmental Improvement of Urban Slums (1954), Indira Awas Yojana (1985), Urban Basic Services for the Poor (1990), National Slum Development Program (1996), JNNURM (2005) , Rajiv Awas Yojna (2009) and Pradhan Mantri Awas Yojana (2015) — have negligibly addressed the affordable housing issue for the poor.
"We move from one settlement to another every two years in this city," says Ayamma. "Either we are thrown out or asked to vacate the land. If we find jobs in village, we wouldn't be here. And we live in cities with a hope to get a job and repay the loans borrowed from moneylenders."
Also read | Lack of repatriation laws could push Bangladeshi migrants to no man's land
She yearns to go back to her village in Gulbarga, but for that, she will have to earn enough and repay her huge debts first.
Inside the labyrinthine informal settlement, Akbor and others like him are picking up remains of furniture, debris and belongings, hoping to rebuild their homes and come back to reside here.